Are you wondering, how to name your cafe or coffee shop? Check our ultimate collection of the best cafe names ideas that will help with your success.
We have divided these names for a cafe into several categories – The Best, catchy, creative, unique, fancy, cute, modern, French, and more…
You can jump to those categories in the table of contents:
The Best of the Best Names for a Cafe
BeanBlossom Cafe
The Nookery
Urban Eats Retreat
MingleMocha
Bite & Beans
Aroma Alcove
CuppaCharm
Froth & Fable
Wholesome Hearth
Savor & Sage
Brewed Awakenings
Cafe Serendipity
Flavor Fiesta
Grain & Grit
Caffeine Canvas
Nourish Niche
Palette Pleasers
Chillax Cafe
ZestZen
Sip & Script
Lounge Latte
Urban Oasis
Mosaic Munch
Crave Corner
Epicurean Eden
Harmony Haven
Eats & Arts
Daily Delight
Cuisine Canvas
VistaVibe
TerraBites
Pantry Panache
Mirth & Mocha
Ambrosia Alcove
Banter & Bean
Munch Muse
Refresh Refuge
GustoGallery
Elevate Espresso
Chatterbox Café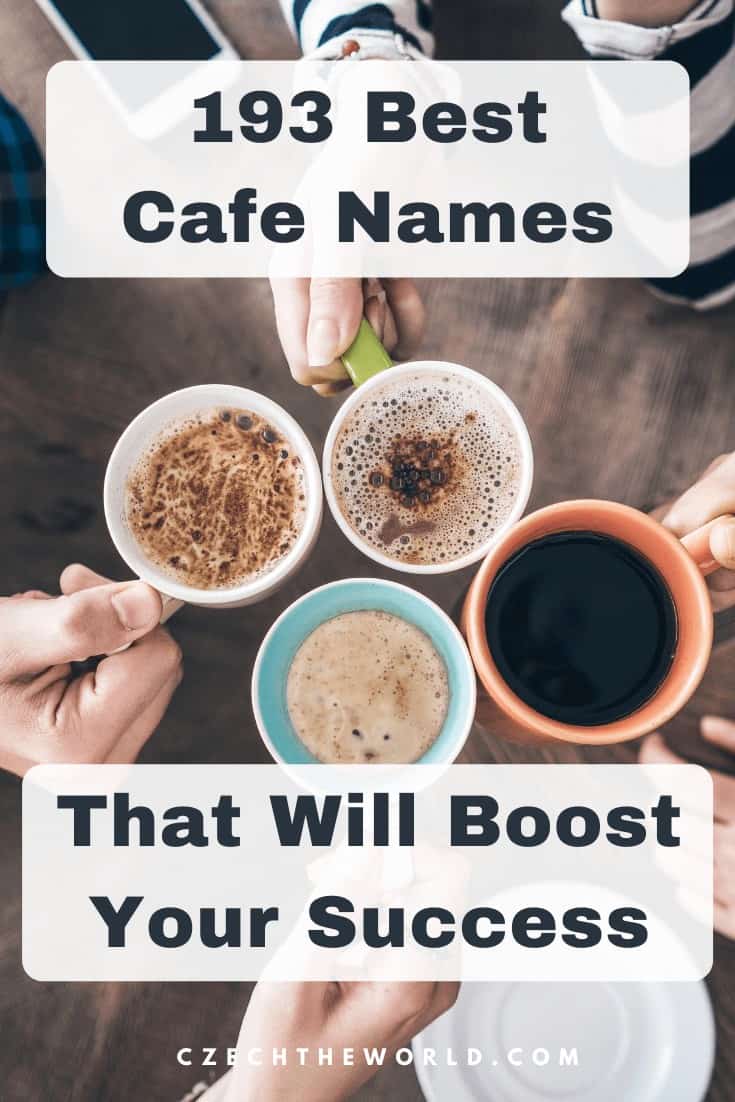 Modern Cafe Names
Byte Bistro
Pixel & Bean
Code & Coffee
FusionFeast
Hashtag Havens
Streamline Sips
Trendy Treats
NeoBite Café
Epic Eatz
Vibe & Vine
Cyber Sips
GastroGig
NoshNet
Savvy Sustenance
Link & Latte
Echo Eats
ModMix Munchies
Zest Quest
Flow & Flourish
SnapEat
BiteByte
FreshFeed
PulsePoint Café
Alchemy Eatery
Element Eats
Social Sipper
PixelPantry
InnoEatery
Cultured Café
Viral Bites
Wired Whisk
MingleMint
RefreshTech
Zenith Café
NomNom Network
Digital Diner
NextGen Nibbles
Urban Uptake
Nexus Nibbles
VerveVista Café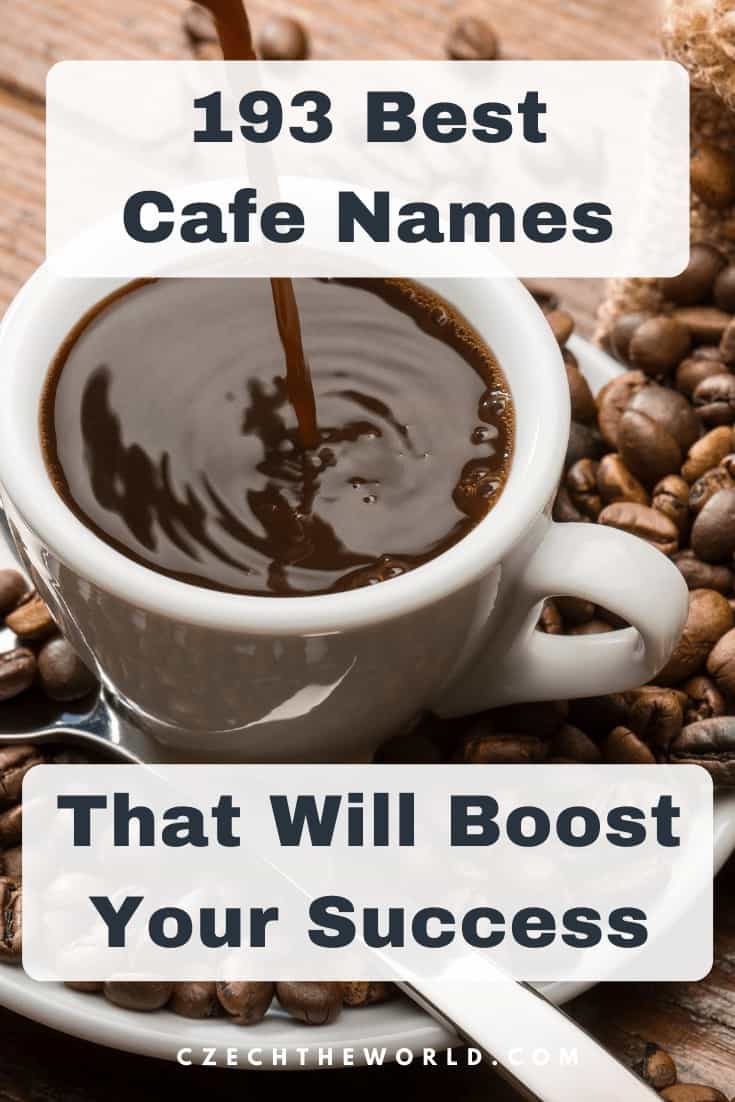 Catchy Cafe Names
Munchy's Matrix
Brews & Bytes
Crunch & Brunch
Java Jive
GrubHubb
ChewChoo
Snack Shack
Pita Parade
Sizzle & Nosh
Kale Kafe
Pantry Party
BiteSite
Nosh N' Network
Zing Zest
Bistro Buzz
Cosmo Café
Bite Delight
BeanBeat
Chow Crown
BuzzBite
Spoon & Spark
Crisp & Crunch
ChowDown Town
Gastro Groove
QuickQuisine
Guzzle 'n Grub
EatStreet
Nomadic Noms
SnapSavor
Java Jolt
Eatery Emporium
Sizzle Snack
Brewed Bliss
Chomp Chateau
Morsel & Muse
Dine Divine
KnickKnack Snacks
BlissBites
Fork & Fable
Viva Vivid Eats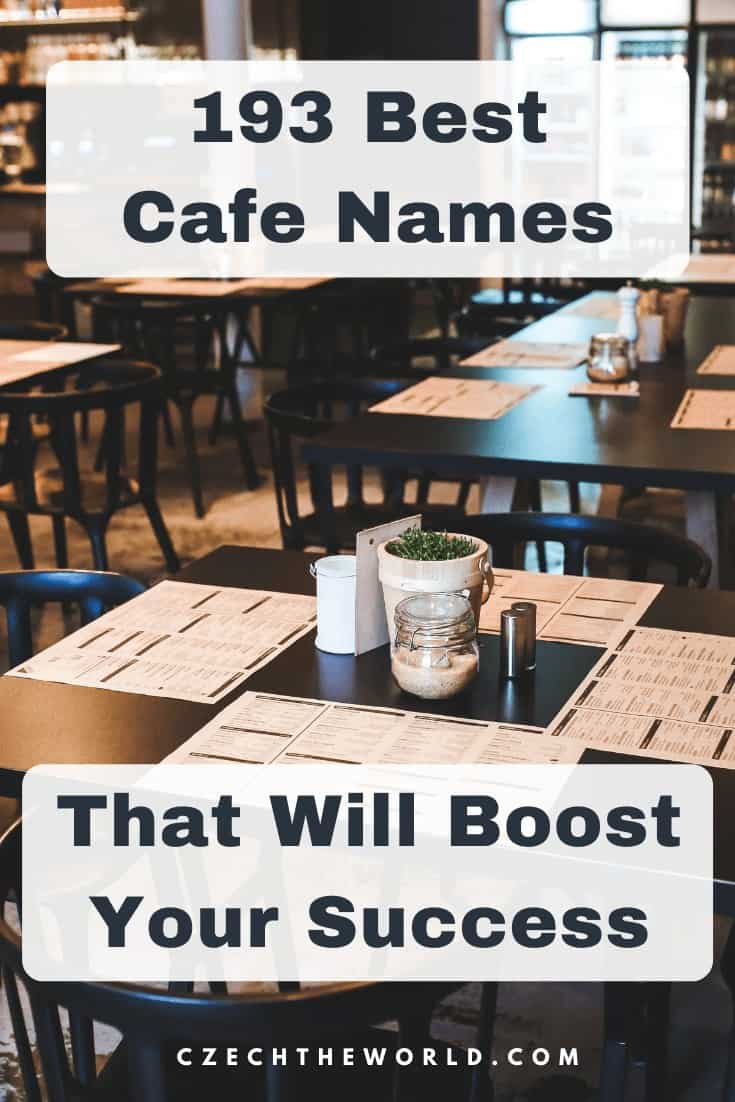 Creative Cafe Names
Alchemy Eats
The Artisan's Oven
Bean There Café
Caffeine Canvas
Cuisine Collage
Dreamy Draughts
Eatery Ethos
Fables & Forks
Gastronome's Getaway
Haute Harvest
Infusion Illusion
Java Jamboree
Kaleidoscope Kitchen
Lattes & Legends
Mosaic Munchies
Nectar & Nosh
Oven Odyssey
Palate Playhouse
Quantum Quiches
Rustic Revival
Savor Symphony
Taste Tapestry
Urban Epicure
Velvet Vanilla
WhiskWorks
Xanadu Xpress
Yummy Yonder
Zenith Bites
Flavor Frontier
Gourmet Graffiti
Melange Motif
Nouveau Nibble
Opulent Oats
Piquant Plaza
Quixotic Quinoa
Rhapsody in Brew
Saffron Spoon
Terra Tastes
Umami Universe
Vibrant Viands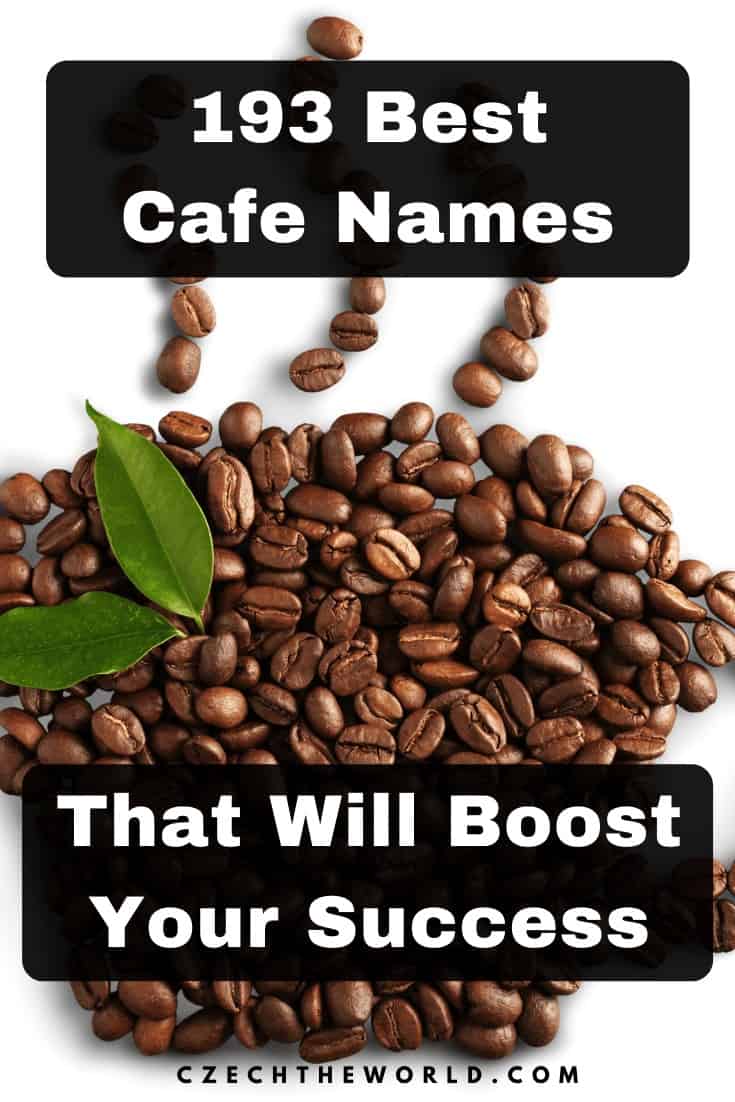 Cute Cafe Names
Cupcake Café
Honeycomb Hideout
Buttercup Bites
Whisker Beans
Puddle Duck Diner
Bunny Beans
Kitten's Kitchen
Snuggle Scones
Peachy Keen Eats
Sugar Spoon
Giggles Galore Café
Cuddle Café
Blossom Buffet
Daisy Delights
Pickle Pie Place
Fluffy Fresh
Twinkle Toast
Frolic Fork
Panda Patisserie
Sprinkle Sparkle
Peachy Pastries
Marshmallow Meadow
Waffle Whisk
Bumblebee Banquet
Cherry Cheer
Velvet Crumble
Tinkerbell Table
Jellybean Java
Cozy Cookie Corner
Lilypad Lunches
Bubblegum Bistro
Candy Cloud Café
Pixie Dust Pantry
Muffin Moon
Sweetpea Snacks
Lollipop Lounge
Rainbow Room
Butterfly Bites
Applejack Eats
Fairy Floss Café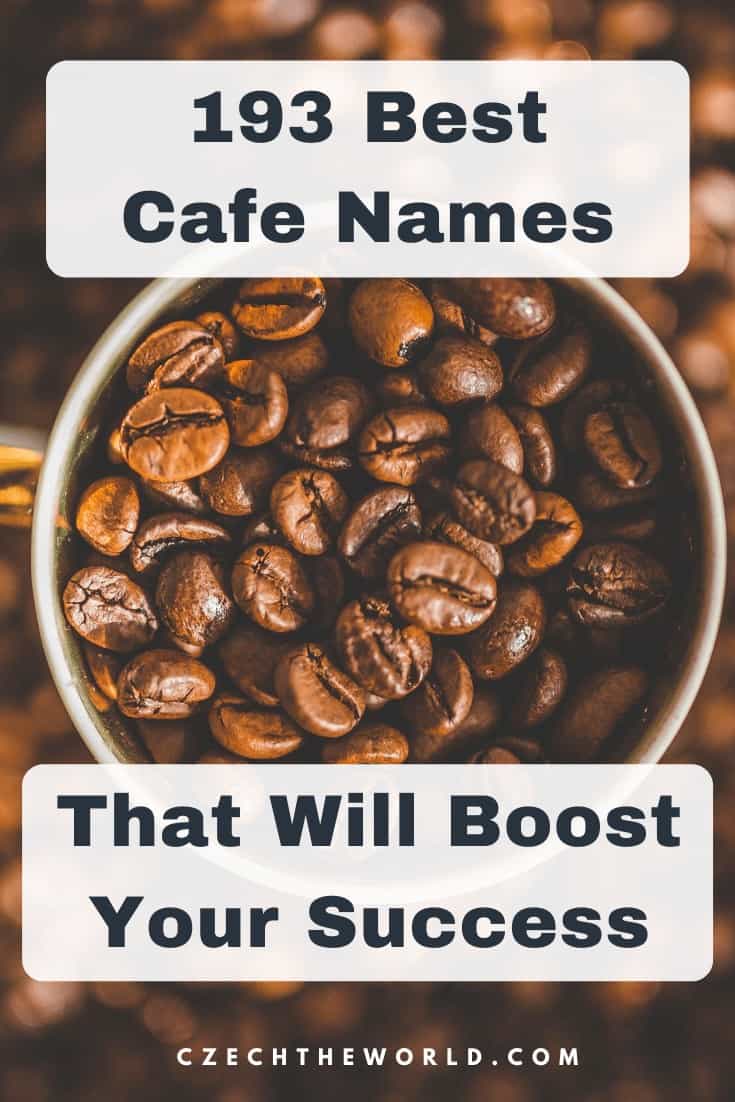 Cool Cafe Names
FrostByte Café
ChillFactor Eatery
Urban Edge Eats
Vortex Bites
Eclipse Espresso
Neon Nibble
Zenith Zest
Retro Relish
Noir Nosh
Vibe'n'Vittles
Skylark Snack
Nova Noms
Graffiti Grub
Pulse Point Café
Metro Mingle Munch
Splice Bites
Sleek Snacks
Riff Refresh
Lunar Lounge
Kosmic Kitchen
Rebel Roost
Atomic Eats
Inferno Indulge
Fuel Phactory
Cosmo Café
Glider Grounds
Boho Bistro
Ninja Nibbles
Trendy Treats Café
Ozone Eats
Velocity Bites
Aether Eats
Galactic Grind
Wired Whisk
Nebula Noms
Urbanite Uptake
Strata Snack
Radical Refuel
Circuit Sip
Amped Eatery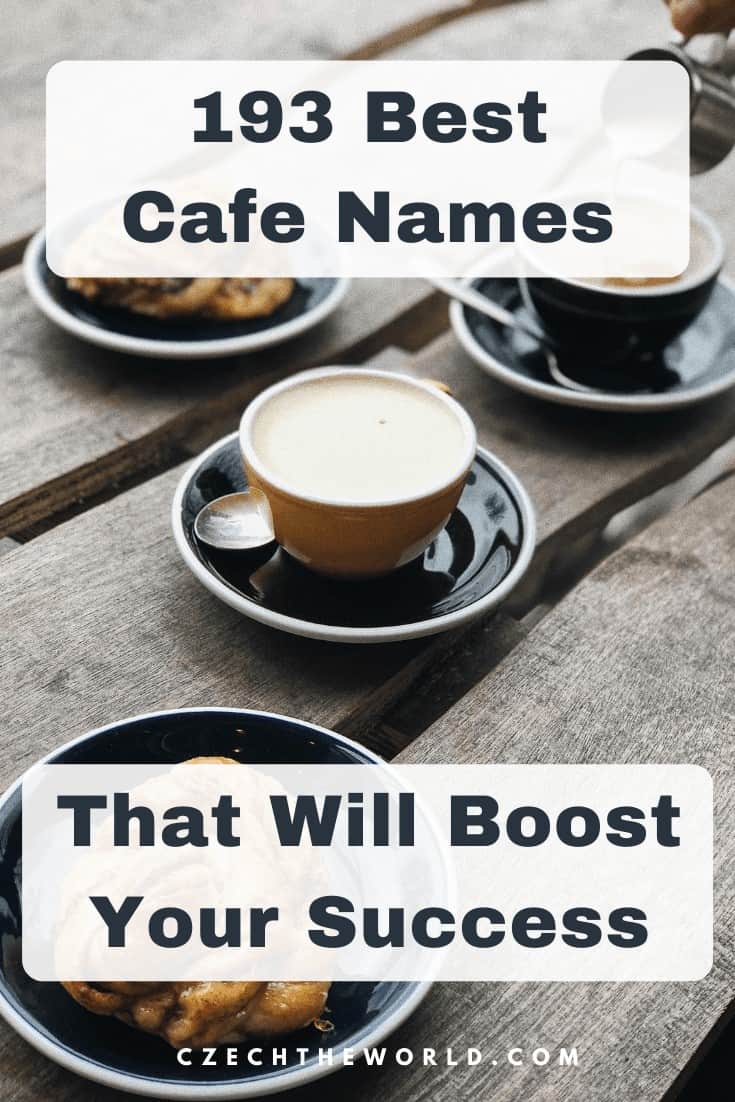 Unique Cafe Names
ZephyrZest
Quirquinaut Café
Baffi Banquet
Mosaic Mélange
Vellichor Vittles
WhimWhisk
Saffron Satchel
Eunoia Eatery
Azure Aroma
Ombra Oasis
Pandiculate Pantry
Melodious Munch
Seraphic Sup
Riddle Roast
Lumina Lunch
Tincture Tavern
Myriad Munch
Nacre Nibble
Helix Haven
Glyph Gourmet
Mirage Meal
Quixotic Quiche
Arcane Eats
Vermilion Vittles
Nebular Nook
Oculus Oven
Epoch Eatery
Fathom Feast
Mystic Morsel
Limerence Lunch
Paragon Pantry
Sylvan Snack
Flume Flavors
Chronos Cuisine
Oasis Orzo
Rapture Repast
Utopian Umami
Aether Ambrosia
Phantasm Phoods
Reverie Refresh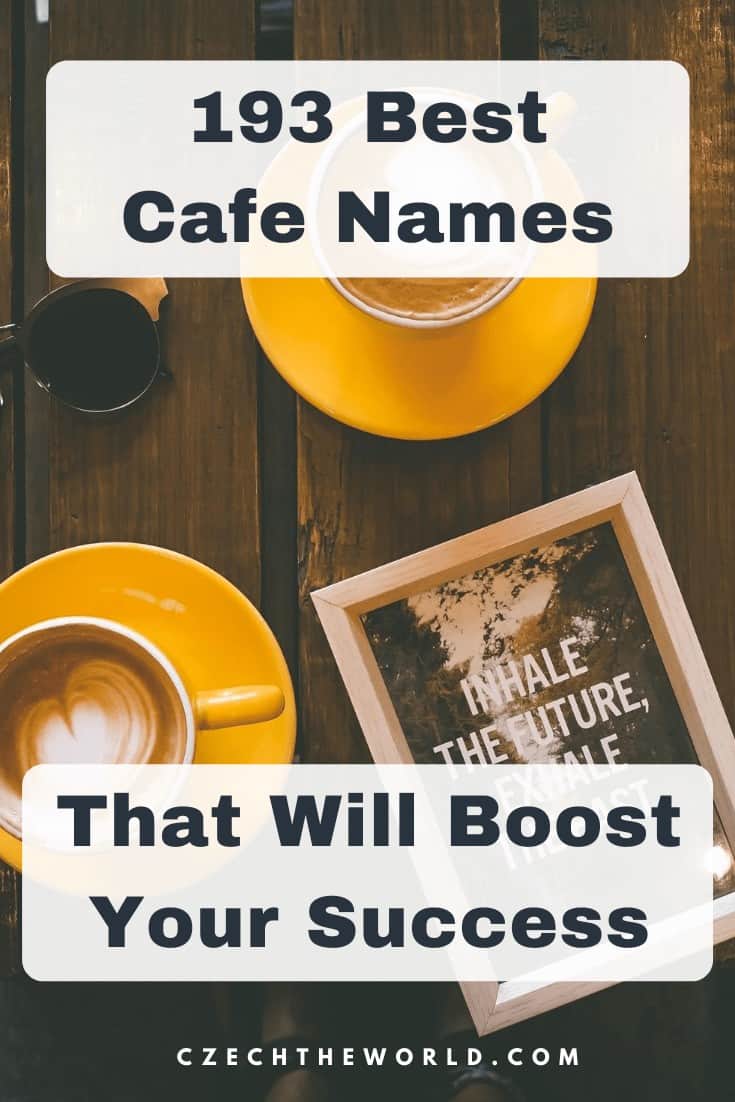 Elegant Cafe Names
The Gilded Lily
Sapphire Supper
Velvet Vineyard
The Silver Spoon
Opulent Oats
The Refined Bean
Ambiance Amaretto
Regal Repast
Majestic Morsel
Elegance Eatery
Noble Nectar
Lavish Lounge
The Elegant Edible
Graceful Gourmet
The Marbled Meal
Twilight Trattoria
The Posh Palate
The Exquisite Quiche
Serenity Supper
Azure Affair
The Crystal Fork
Paramount Plate
Lavender Luncheon
Radiant Repast
The Divine Dine
Heirloom Harvest
The Garnet Galley
The Opal Orchard
Splendid Sustenance
Grandiose Grains
The Dapper Dish
Platinum Platter
Suave Sustenance
Affluent Appetite
Chiffon Chateau
The Luxe Luncheon
Sterling Spoonful
Chateau Chic
Velvet Victuals
Amethyst Atrium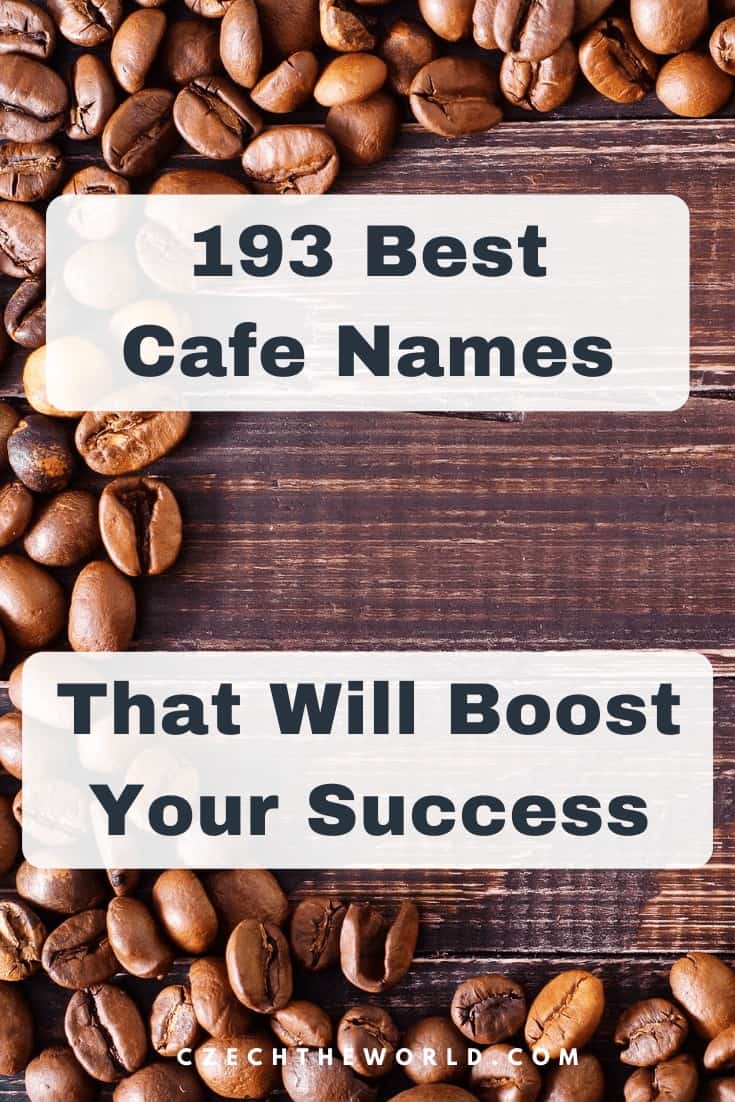 Funny Cafe Names
The Laughing Bean
Stir Crazy Café
The Rolling Scones
Beans 'n Chuckles
Grin and Bear it Bistro
Giggle Grains
The Jestful Java
Chuckle Cheese
Sip Happens
The Quirky Quinoa
Mirthful Meals
Guffaw Grub
The Snicker Snack
Puns & Buns
Amuse-Bouche Bites
Teehee Teahouse
Wok This Way
Belly Laughs Bites
Joker's Diner
The Giggling Guava
Punny Pantry
LOL Luncheonette
Baffled Beans
Humor Haven
Chortle Chow
Wisecrackers
Banter Bakery
The Smiling Spoon
Hearty Ha-Ha
The Chuckling Chef
Kook's Nook
Jovial Java
Café Glee
Hilarity Hall
Whimsy & Rye
The Yolk's on You
Rib-Tickler Roastery
The Merry Munch
Snarf & Chuckle
The Jocular Tumbler
French Cafe Names
Café Caché
Le Petit Plaisir
Boulangerie Bleue
Jardin des Délices
Crème de la Crème
Bijou Bistro
Maison de Miel
Fleur de Lys
Éclat Eatery
La Belle Assiette
Papillon Pantry
Croissant Corner
Bon Vivant
Nouveau Nosh
L'Artisan Gourmand
Délice Dîner
Élan Eats
Joie de Vivre Café
Vue du Jour
Charmant Chocolat
Lune Lumière
Parfait Pantry
Gastronome Glorieux
Le Chic Chou
Étoile Eats
Truffe Tranquille
Poésie Pâtisserie
Rouge Régal
Le Luxe Lounge
Minuit Munch
Tournesol Table
Vivre la Vie Vittles
Belle Époque Bites
Ciel Culinare
Douceur Dining
Beau Banquet
Enchanté Eats
Perle Palate
Saison Savour
Harmonie Café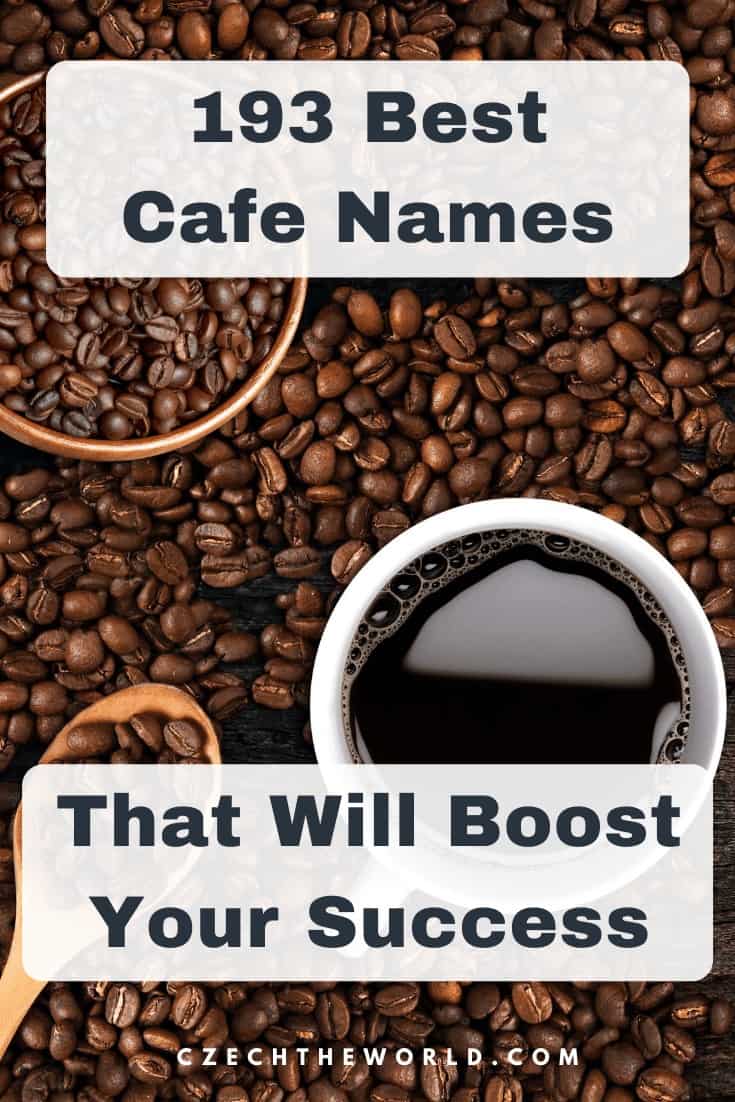 Fancy Cafe Names
Glimmer & Gourmet
Plush Palates
The Marquee Morsel
Aristocrat's Appetite
Imperial Indulge
Rococo Roast
The Golden Goblet
Silhouette Supper
Velvet Venue
Posh Porcelain
Affair of Flavors
Opulence Oasis
Mirror Marble Café
Brocade Banquet
The Noble Nibble
Swank Snacks
Lush Luxe
The Regal Rose
Foie Gras Fusion
Enigma Epicure
Baroque Bites
The Lavish Spread
Tapestry Table
The Mosaic Meal
Silk & Spice
The Magnolia Meal
The Pearl Plateau
The Grandiose Gourmet
The Velvet Vignette
The Luxe Lounge
Tiara Table
Celestial Suppers
The Diamond Dish
The Saffron Suite
Palatial Palate
Genteel Grub
The Satin Sup
The Azure Affair
The Frosted Fork
Gilded Gastronomy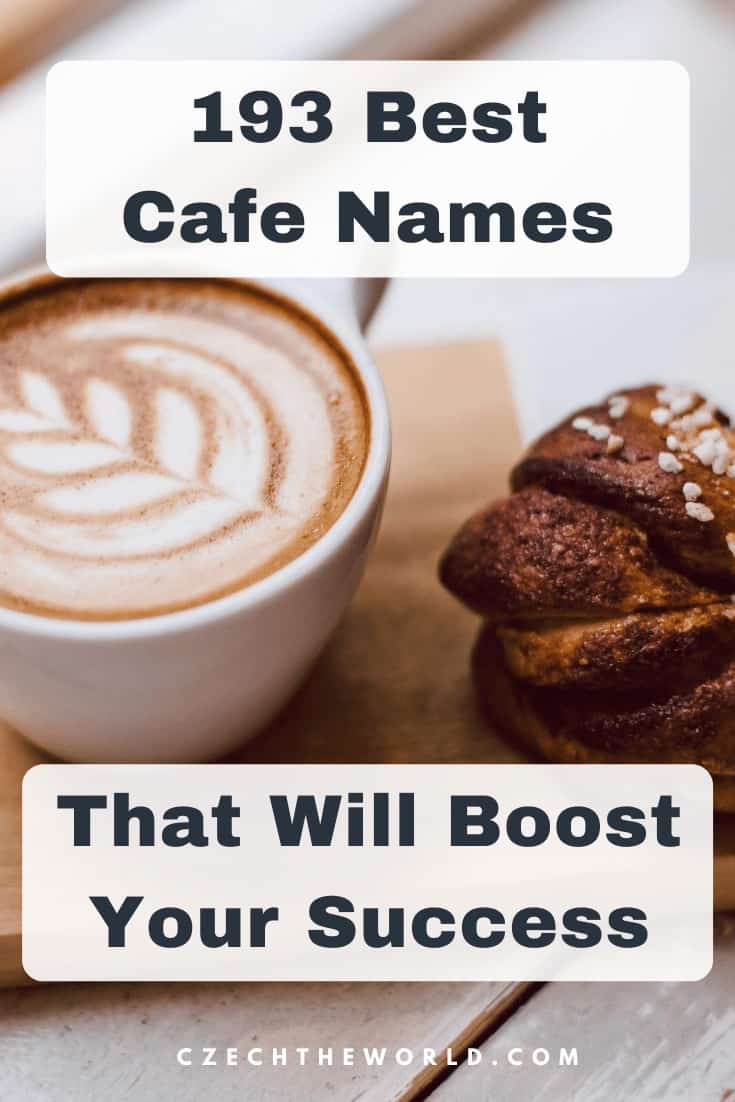 Clever Cafe Names
Byte & Barista
Forklore
Quantum Quiche
The Periodic Table
Syntax Supper
Thyme Traveler
The Alimentary Alphabet
Pi(e) Chart Café
GrubHub Theory
The Tasty Thesis
Pun & Pasta
Schrödinger's Snacks
Chew Tangent
The Witty Wheat
Prose & Cons Café
Sip 'n Solve
Palindrome Pantry
Deja Brew
The Sage Page
Wit & Whisk
Nomadic Notions
The Clever Clover
Bistro Binary
The Socratic Sup
The Metaphor Menu
Paradox Panini
Echo Eats
Elemental Eats
The Rational Repast
Bite & Banter
The Jester's Banquet
Irony & Ivy
Haiku Haute Cuisine
Dialectic Diner
Syntax Soup
Joke & Dagger
Rhyme & Dine
The Laughing Linguini
The Oxymoron
Pastiche Panini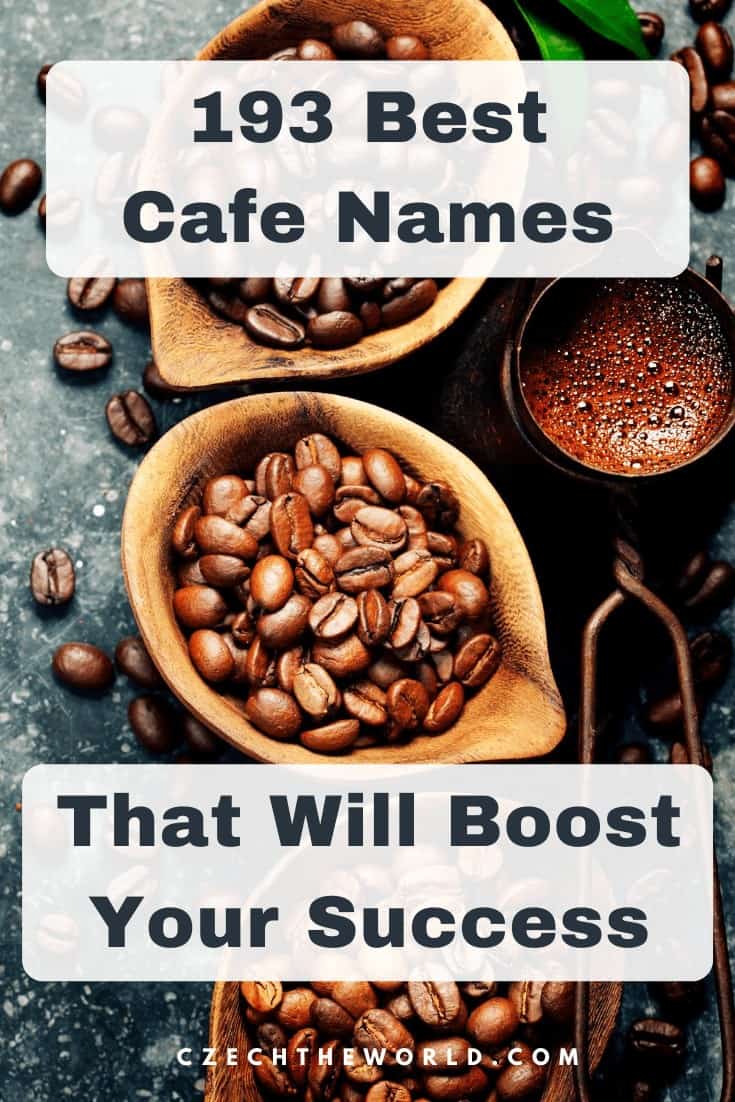 Trendy Cafe Names
Urban Eats
Avocado Avenue
Kaleidoscope Kitchen
Matcha & Macarons
Smoothie Bowl Shack
The Zen Den
Brew & Chew
The Trendy Turnip
Vegan Vibe Café
Pulp & Press
The Almond Atrium
Cold Brews & Bites
Nectar and Nom
Artisanal Eats
The Bamboo Bite
Coconut & Coffee
Earthy Eats
The Health Hub
Infinity Bites
Kombucha Kafe
Fusion Feast
Plant Plate
Sustainabites
Powerbowl Pantry
Raw & Radiant
Superfood Spot
The Toastery
Acai Affairs
The Quinoa Quarters
Minimalist Meals
The Hipster's Fork
Green Goddess Grub
The Avant-Garden
The Brunch Bunch
The Grain Train
Crafty Creations Café
Noodle Nirvana
The Paleo Point
The Chic Pea
The Clean Plate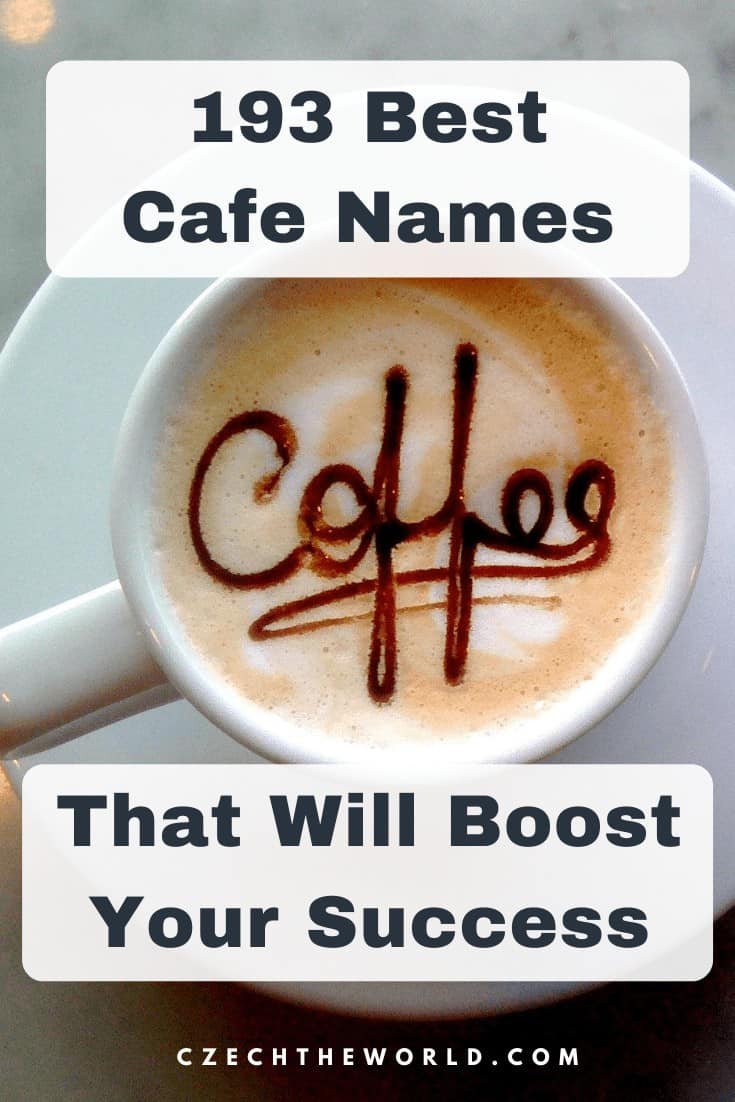 Memorable Cafe Names
The Golden Griddle
The Red Velvet Retreat
Memory Lane Munchies
Echo Eatery
The Nostalgia Nook
Timeless Tastes
Lasting Impressions Lunch
The Legacy Café
The Classic Kitchen
Remember Me Roastery
Everlasting Eats
The Unforgettable Fork
Iconic Bites
Vintage Vittles
Perennial Palate
The Memoir Menu
Indelible Bistro
The Timekeeper's Table
The Memoir Meal
Unfading Flavor
The Forever Café
The Epoch Eats
The Reminiscence Room
NeverFade Nourish
The Lasting Taste
The Imprint Inn
The Sticky Spoon
Ageless Appetites
The Bookmark Bistro
Café Continuum
Eternal Eclairs
The Timeless Teahouse
The Heritage Hangout
Immortal Infusions
The Remembered Recipe
The Infinite Inn
The Vintage Feast
Always Aroma
The Perpetual Pan
The Culinary Chronicle
Names for a Cafe Generator
Aren't these coffee shop names enough? You can also try this cafe name generator.
More Names Collections
Read also our other names collections:
Video – How to name your business:
How to name your business?
Pin this for later and to your friends: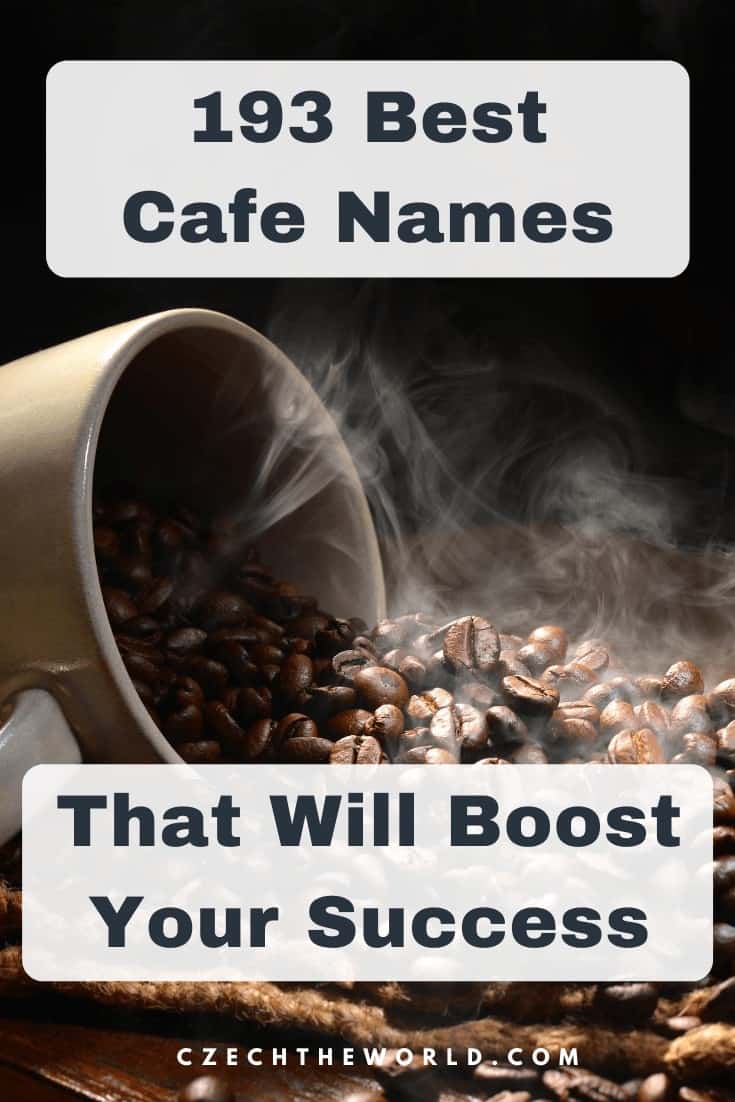 Do you like this post about names for a cafe ideas? Share it with your friends:
Disclosure: Please note that some of the links above may be affiliate links, and at no additional cost to you, we earn a commission if you make a purchase. We recommend only products and companies we personally use and we use this income for further improvement of this website. Thank you!