Are you wondering, how to name your bakery? Check our ultimate collection of the best bakery names that will help with your success.
We have divided these names for a bakery into several categories – The Best, catchy, creative, unique, fancy, cute, modern, French, and more…
You can jump to those categories in the table of contents:
The Best of the Best Names for a Bakery
The Cake Whisperer
Bake n' Take
Flourish Bakes
Butter & Bliss
Crust & Crumble
Sweet Rise Bakery
Pastry Parlor
Golden Loaf Bakeshop
Urban Oven Delights
The Rolling Pin
Bake & Bloom
Frosted Dreams
Dough & Delight
Caramel Corners
Vintage Velvet Bakery
Patisserie Petals
The Sugar Spoon
Muffin Meadows
Glaze & Grace
Berry Bliss Bakes
The Baker's Basket
Cinnamon Streets
Pie & Pride
Cocoa Craft
Lattice & Layers
Sweets Symphony
The Flour Fountain
Warm Whimsy Bakes
Pure Pastry Passion
Sugar Silhouettes
The Morning Muffin
Brioche & Bliss
Brownie Boutique
Tart & Tenderness
Cherry Chateau Bakery
Glitter & Ganache
Rustic Ribbon Bakes
Heavenly Honey Bakery
Froth & Frost
Bakeberry Lane
Catchy Bakery Names
Catchy bakery names should be:
Rhyming or Alliterative: This helps make the name more memorable.
Short and Sweet: Brevity can aid in recall and recognition.
Evocative: Names that instantly evoke feelings or images related to baked goods.
Buns & Bliss
Pie & Sky
Tarts & Hearts
Dough Glow
Muffin Puffin
Scone & Cone
Bake Break
Fluff & Stuff
Crust & Lust
Cream Dream
Toast & Boast
Cake Quake
Bread Spread
Cookie Nook
Pastry Party
Sugar Hugger
Roll & Soul
Fudge & Judge
Slice & Nice
Doughnut Shout
Brownie Townie
Puff & Rough
Bread & Thread
Tart Smart
Mingle Jingle Cakes
Pie High
Crumble Rumble
Sweet Beat
Muff & Stuff
Cake & Lake
Toasty Coast
Roll & Toll
Creamy Beam
Pie Rye
Flap & Wrap
Crust Just
Cookie Rookie
Brioche & Bro
Bake & Shake
Cream & Dream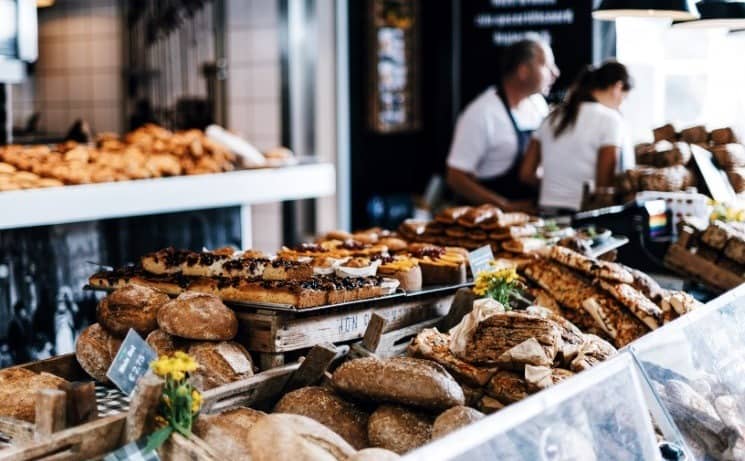 Creative Bakery Names
Creative bakery names should emphasize on:
Spark Curiosity: The name should make someone want to learn more.
Unique Wordplay: Utilizing uncommon or delightful combinations of words.
Convey Character: The name should evoke the brand's essence or story.
Whisk Whisperer
Doughy Daydreams
Flour Flurries
EtherEats Confections
Bread & Brushstrokes
The Baking Brewhouse
Crust Canvas
Sweet Street Studios
Galactic Glazed
Twilight Torte
Cosmic Crusts
Confection Connection
Marbled Moon Pies
Bakes & Brush
Oven Ovation
Pastry Prodigy
Sonnet Sweets
Flourish & Feather
Velvet Verdant Bakes
Sunlit Sugarcraft
Whimsical Wheat
Echo Eclairs
Luminary Loaves
Kaleidoscope Cakes
Elysian Eats
The Lyrical Loaf
Nebulous Nectar Bakes
Quantum Quiches
Enchanted Espresso & Eats
Reverie Rolls
Stellar Sweetscape
Odyssey Ovens
Peculiar Piehouse
Timeless Tortes
Twilight Toasties
Elemental Eclairs
Nomadic Nutbreads
Celestial Sugar Studios
Palette Pastries
Ethereal Edibles
Unique Bakery Names
Unique bakery names should emphasize on:
Unconventional Words: Introducing words not typically associated with bakeries.
Original Combinations: Merging seemingly unrelated terms to create a fresh perspective.
Distinctiveness: Names that likely haven't been used or are rare in the bakery industry.
Doughy Dunes
Breaded Blisscape
Azure Oven Aria
Parchment Pastries
Sifted Silhouettes
Brioche Breva
Carb Constellations
Harvest Helix
Embered Edibles
Flouring Phantasm
Knead & Knot
Vireo's Viennese
Nomad Nectar Bakes
Zenith Zest Bakery
Culinary Cloudscape
Whispered Wheat
Grain Groove
Oven Oasis
Levity Loaves
Epoch Eats
Stellar Starch
Caramel Continuum
Pivotal Pastries
Perseus Pie Place
Galactic Ganache
Mingle Mirage
Chiffon Chimera
Carbohymn Bakery
Synth Sweets
Ceres' Cinnamon
Equinox Eclairs
Liminal Loaf Lounge
Fringe Flourish
Aetherian Apple Pie
Kneaded Nebula
Twilight Tart Turret
Aurora Oven Alcove
Daydream Doughdom
Lumina Layers
Polaris Pastries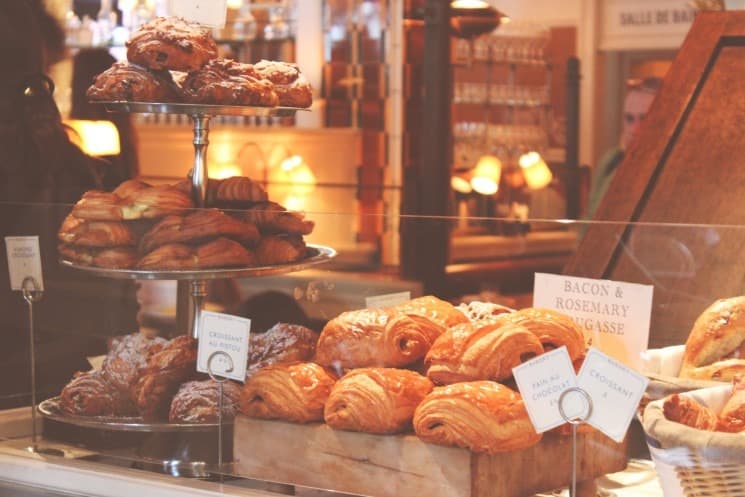 Fancy Bakery Names
Fancy bakery names should emphasize on:
Elegance: Choosing words that have a refined, graceful sound or meaning.
Sophistication: Names that hint at a higher level of culinary artistry or gourmet offerings.
Luxury: Terms that evoke opulence or indulgence.
Refined Repastries
Éclat Eclairs
Gilded Ganache
Patisserie Prestige
Lumière Loaves
Noble Nectar Bakes
Velvet Veranda
Divine Dolce
Opulent Oven
Creme de la Crust
Majestic Macarons
Elysian Eats
Beaumont Bakehouse
Palatial Pastries
Savoir Sweets
Luxe Layers
Regal Rolls
Artisanal Aura
Gold Garnish Galettes
Sterling Scones
Torte Treasury
Radiant Repertoire
Aristocrat Artisan Bakes
Lavish Loaf Lounge
Chiffon Chateau
Monarch Muffins
Elite Edibles
Imperial Icings
Connoisseur Confections
Panache Pastries
Couture Crusts
Platinum Pie Place
Haute Hearth
Gourmet Gravitas
Belvedere Breads
Sumptuous Sweets Studio
Ritz & Riches
Exquisite Essence Eats
Decadent Delight Dome
Marquise Macaron Maison
Read also: 359 Best Bakery Slogans to Boost Your Business Success
Cute Bakery Names
Cute bakery names should emphasize on:
Playfulness: Names that sound fun and light-hearted.
Warmth: Names that evoke feelings of comfort, love, or nostalgia.
Charm: Using terms that are endearing and delightful.
Sweetie Pie's
Honeybun Haven
Cuddle Cakes
Tummy Tickler Pastries
Snuggle Scones
Pudding & Pie Place
Warm Whisk Wonders
Coochie-Coo Cakes
Lullaby Loaves
Butterbug Bakery
Munchkin Muffins
Giggly Goods
Hug & Hearth
Tickle Tart
Cheeky Cherry Pies
Bubbles & Brioche
Dolly's Delights
Whimsy Whisk
Popsy Patisserie
Lovebug Loaves
Doodle Doughnuts
Snickerdoodle Snuggles
Cuddly Crumbs
Buttercup Bakehouse
Twinkle Tartlets
Puffy-Pie Pastries
Dainty Daisy Desserts
Berry Bliss Bites
Wiggly Walnut Whips
Fluffy Puff Pastries
Nuzzle Nests
Gooey Goodness Gallery
Lovable Layers
Whiffle Waffle Works
Dandy Donut Dots
Peppy Pie Pockets
Cozy Cake Corner
Puff & Purr Patisserie
Teddy Torte Towers
Cherry Cheeks Choux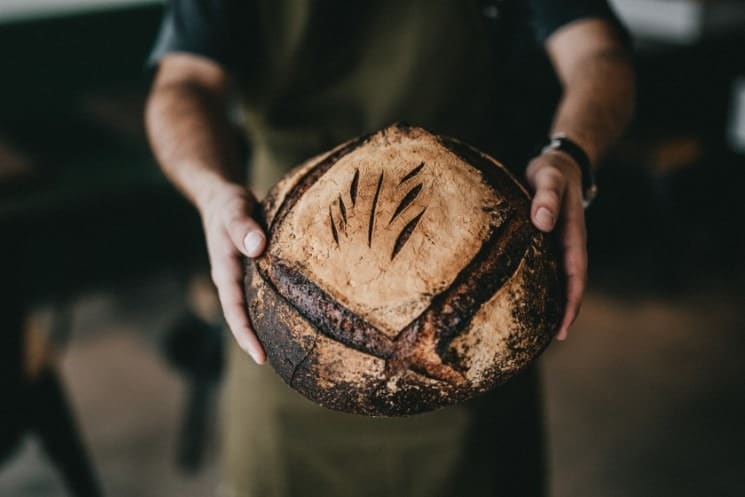 Modern Bakery Names
Modern bakery names should emphasize on:
Simplicity: Clean, crisp names that are easy to recall.
Contemporary References: Names that might evoke present-day trends or minimalist design.
Versatility: Names that have a universal appeal and can fit various bakery styles.
ModBake
Urban Oven
PureBread
FreshFolds
Element Eats
NeoNosh
Baker & Beam
Grain & Graph
Linear Loaves
Pan & Palette
CoreCrust
ZenZest Bakery
SleekSweets
ModeMunch
Brio Bar
CraftCrumble
Rise & Refined
EverEats
Pristine Pastries
NexaBake
UrbanEdge Eats
FlourishFrame
TerraTaste
Sift & Sight
Vital Viennoiserie
PulsePastries
Lofted Loaves
EchoEats
CrispCrave
PrimePie Place
MavenMuffins
Loom Loaves
Element Eclairs
EdgeEats
AbstractArtisan
Plate & Pixel
LuxeLoaf
Crafted & Curated
NobleNest Bakery
BlankBake Canvas
Cool Bakery Names
Cool bakery names should emphasize on:
Edginess: Names that have a bit of an attitude or unconventional twist.
Trendiness: Reflecting what's popular or in vogue.
Memorability: Unique names that stand out and are easy to recall.
Rebel Rolls
Urban Uprising Eats
Edgedough
Beat & Bake
AltOven Aesthetics
Crust Cult
Vibe & Vice Patisserie
Slice Syndicate
HypeBread Hub
Offbeat Oven
CraveCraft
MetaMunch
Wild Wheat Warehouse
Sonic Sweets
Quantum Crust
Infinity Infusions
ZeroZen Zest
Vortex Viennoiserie
Neon Nosh
AeroEats Artisan
Matrix Macarons
Urbanite Unleavened
Pivotal Piehouse
Kinetic Knead
Virtue & Vice Ventures
Phase Pastry
Edge Essence
Primal Pie Projects
Catalyst Cakes
Momentum Muffins
Ether Eclairs
Pulse & Pastry
Nexus Nibbles
EchoEdge Eats
TrendTorte Tribe
Verve & Velvet
Grid & Grain
Nova Nectar Bakes
Rave & Rye
WaveWave Whip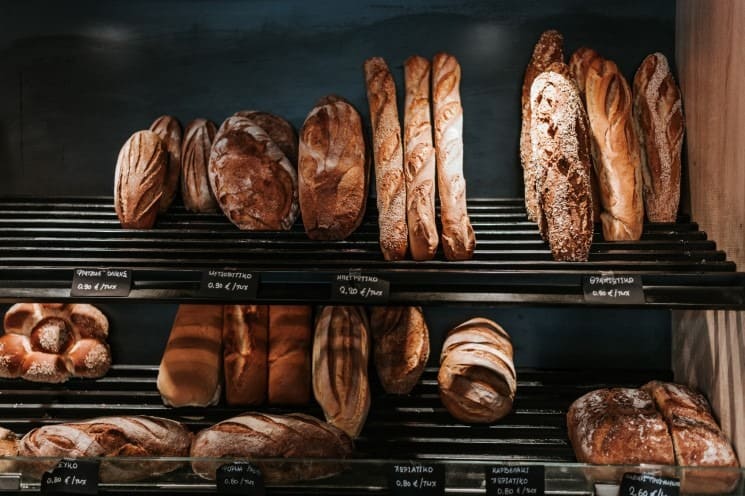 Elegant Bakery Names
Elegant bakery names should emphasize on:
Grace and Refinement: Names that convey a sense of sophistication and poise.
Understated Luxury: Not overtly opulent, but rather subtle and tastefully upscale.
Harmony: Using terms that have a mellifluous, harmonious sound.
Belle Brioche
Maison de Macaron
Elysian Eats
Serene Sweets
Château Chiffon
Delicate Delights
Creme de la Creme
Graceful Ganache
Pearl Pastry House
Refined Repast
Elegant Edibles
Prestige Pastries
Luxe Layers
Velvet Veranda
Gourmet Grace
Exquisite Essence
Noble Nectars
Opulent Oven
Artisanal Allure
Decadent Drizzle
Sophistique Sweets
Timeless Torte
Posh Pie Place
Lustrous Loaves
Tranquil Tarts
Sterling Scones
Radiant Repertoire
Lavish Loaf Lounge
Silken Sugar
Debonair Desserts
Luminous Layers
Elite Eclairs
Serendipity Sweets
Mellow Meringue Mansion
Poised Patisserie
Bijou Bakehouse
Celestial Cakes
Harmony Hearth
Allure Artisan
Sublime Sifted
Clever Bakery Names
Clever bakery names should emphasize on:
Dough-Re-Mi
Flour Power
The Rolling Scone
Bread Zeppelin
Procrusteanates (A playful twist on Procrustean + Croissants)
Batter Up!
Rise & Dine
Bakers Dozen't (A pun on the extra item in a baker's dozen)
Loaf Actually (A nod to the movie "Love Actually")
Bun Voyage
Yeast Mode On
PieCurious
Loafing Around
Muffin to Worry About
Bread & Spread
Crust a Move (As in "Bust a Move")
For Goodness Bakes
Sift Happens
Doughn't Worry, Be Happy
All You Knead is Love
Slice to Meet You
Flour Girl
Glazed & Confused
Tortes in a Shell (A nod to "Turtles in a Shell")
The Great Bakesby (A playful twist on "The Great Gatsby")
The Pie Who Loved Me (Nodding to the James Bond movie "The Spy Who Loved Me")
Bread Pitt (Fun spin on the actor's name)
Bun Intended
Grainiacs (Grain + Maniacs)
From Dough to Disco
Croissant Moon (A twist on "Crescent Moon")
Whisk Takers
Epi-Curious (A play on "Epicurious")
Knead for Speed
PieRex (Play on "T-Rex")
Flantastic Voyage
Confection Connection
Rye Hard (A nod to the movie "Die Hard")
Scone Cold (A twist on "Stone Cold")
The Crust is History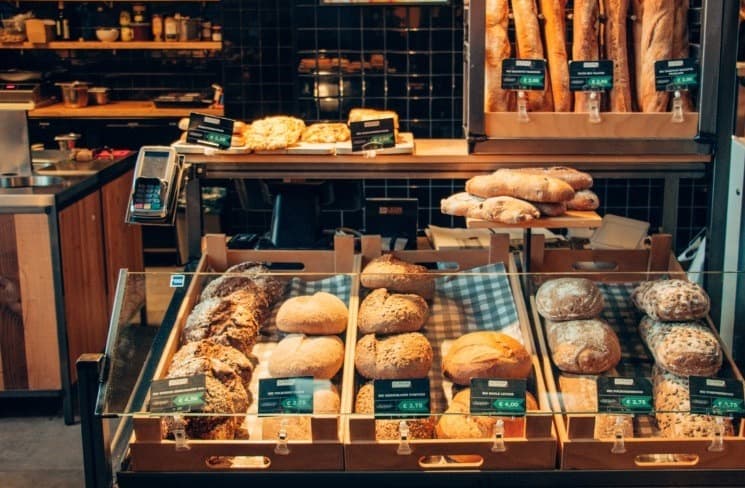 Memorable Bakery Names
Memorable bakery names should emphasize on:
Distinctiveness: Names that stand out and aren't easily confused with others.
Catchiness: Names that have a pleasant, rhythmic quality or alliteration.
Evocative Imagery: Names that paint a vivid mental picture or evoke a specific feeling.
Berry & Bloom Bakehouse
Golden Grain Grove
Whimsical Whisk Wonders
Twilight Torte Tavern
Stellar Sweets Sanctuary
Crimson Crust Creations
Majestic Muffin Manor
Velvet Valley Viennoiserie
Lush Loaf Lounge
Dreamy Dough Delights
Sundance Sweets Studio
Moonlit Macaron Meadow
Pinnacle Pie Palace
Radiant Rise Repast
Celestial Cake Cove
Whispering Wheat Workshop
Timeless Toffee Tower
Silhouette Scone Suites
Pearly Pastry Pavilion
Lavish Loaf Lagoon
Glistening Ganache Gallery
Enchanted Eclair Estate
Marvelous Meringue Mansion
Bountiful Bread Bay
Sunlit Sugar Sanctuary
Mystical Macaroon Mountain
Regal Roll Respite
Dream Drizzle Domain
Starry Sweets Station
Heavenly Hearth Hideaway
Dazzling Donut Den
Serenity Sweets Shore
Elysian Eats Emporium
Divine Drift Desserts
Oasis Oven Orchard
Precious Pastry Paradise
Luminous Layer Loft
Mirage Munch Museum
Crystal Cake Cove
Luxe Layer Labyrinth
Rhyming Bakery Names
Rhyming bakery names should emphasize on:
Catchiness: A rhyming name is inherently catchy and rolls off the tongue.
Memorability: Rhymed names can be easier to recall due to their rhythmic quality.
Playfulness: A rhyme adds a playful touch, suggesting a fun and welcoming ambiance.
Bake & Cake
Muffin & Stuffin'
Pie & Rye
Bread & Spread
Treat & Sweet
Dough & Glow
Crumb & Yum
Bun & Fun
Scone & Zone
Crust & Must
Flan & Pan
Loaf & Trove
Tart & Heart
Slice & Spice
Puff & Rough
Cream & Dream
Roll & Bowl
Layer & Player
Nibble & Scribble
Pastry & Tasty
Cookie & Lookie
Fudge & Judge
Brownie & Townie
Tartlet & Starlet
Mingle & Jingle
Flair & Eclair
Gateau & Bravo
Pielet & Violet
Bunnie & Sunnie
Melt & Belt
Whip & Dip
Toast & Boast
Bread & Led
Crisp & Wisp
Batter & Flatter
Toastie & Rosy
Bake & Lake
Flour & Power
Bite & Delight
Crust & Trust
Trendy Bakery Names
Trendy bakery names should emphasize on:
Contemporary Lingo: Using terms that resonate with today's cultural and social trends.
Simplicity and Brevity: Short, impactful names that are easy to recall.
Modern Appeal: Names that reflect urban and chic vibes, as well as current food and baking trends.
BakeBot
ByteBites
Artisanly
UrbanOven
NomNom Nook
FreshlyFolded
Crust & Craft
MingleMunch
NeoNosh
PureBread (a play on "purebred")
Brewed Bakes
ChromaCakes
BiteVibes
LoftLoaves
CitySlice
EtherealEats
TerraTrend
VerveViennoiserie
PoshPastel
MetaMuffins
CoreCrumb
ZenZone Bakery
PastryPulse
EdgedEats
MinimalMunch
EchoBakes
SleekSweets
ModeMorsels
Grain & Groove
AeroArtisan
CleanCrave Bakery
BiteBliss
LuxLoaf
BrioBakes
CulturedCrust
VibeVelvet
Streamline Sweets
ElementEats
Urban Element
RefinedRise
French Bakery Names
Pâtisserie Élégante
Boulangerie Beau
Maison Macaron
Château Chocolat
Belle Brioche Bakery
Tartelette Trésor
Rue de Roulade
Croissant Courtyard
Pain Parfait Place
Delice de Paris
Creme de la Crème Cakes
Jardin des Gâteaux
Douceur Du Four (Sweetness from the Oven)
Lueur Pâtisserie (Glowing Pastry Shop)
Savoir Sweets
Tour de Tarte
Parisian Pastry Parlor
Rêve du Pain (Dream of Bread)
Au Bon Beignet
Etoile Éclairs (Star Eclairs)
Fleur de Farine (Flower of Flour)
Moulin Muffins (Windmill Muffins)
Soleil Sweets (Sun Sweets)
Vue Viennoiserie (View of Viennoiserie)
Chérie Cherry Pies
Lumière Loaves
Rivière Rolls (River Rolls)
Ciel Croissants (Sky Croissants)
Café Confections
Petit Patisserie Plaza
Lune et La Pâte (Moon & Dough)
Montagne Macaroons (Mountain Macaroons)
Rhapsodie de Raisin (Grape Rhapsody)
Charme Chocolatier
Bleu Berry Bakery
Le Lieu du Loaf (The Place of Loaf)
Promenade Pastries
Artisan Amour
Royale Raspberry Repast
Terroir Torte Tavern
Names for a Bakery Generator
Aren't these bakery names enough? You can also try this bakery name generator.
More Names Collections
Read also our other names collections:
Video – How to name your bakery:
How to name your business?
Pin this for later and to your friends: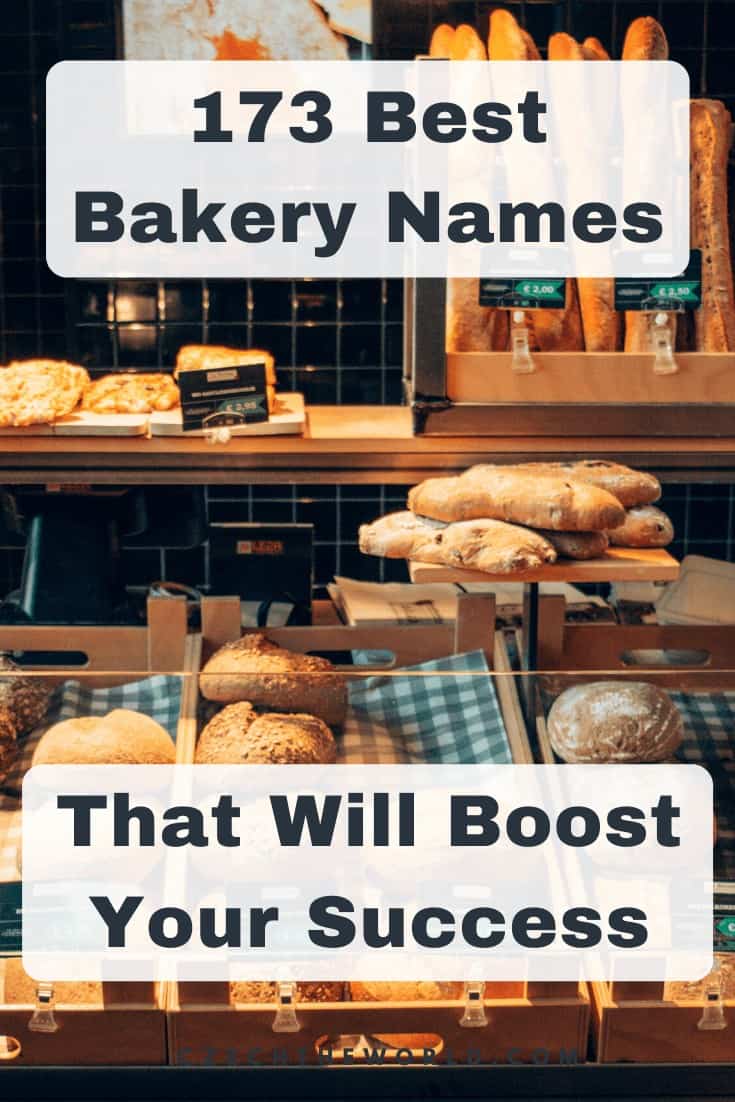 Do you like this post about names for a bakery? Share it with your friends:
Disclosure: Please note that some of the links above may be affiliate links, and at no additional cost to you, we earn a commission if you make a purchase. We recommend only products and companies we personally use and we use this income for further improvement of this website. Thank you!