Are you wondering, how to name your pizza restaurant? Check our ultimate collection of the best pizza names that will help with your success.
We have divided these names into several categories – the best, catchy, creative, unique, funny, and more…
You can jump to those categories in the table of contents:
Best Pizza Names
Pizzazz Pizzeria
Bella Napoli Bites
Rustica Pizza Kitchen
The Rolling Dough
Vesuvio's Vault
Mamma Mia's Margheritas
Slice of Tuscany
The Zesty Zucchini
Amore's Artisanal
Peppe's Pizza Parlor
La Fiamma
Oven-charm Osteria
The Saucy Tomato
Pie Perfection
Urban Pie Utopia
Crust & Crumble
Gondola Pizza Galley
Quattro Stagioni Station
The Pizza Pantry
Marinara's Mecca
Dolce Dough
Stonefire Slice House
Pizzeria Piccolo
Soprano's Slice Shop
Capri Crusts
Pizza Prodigy
The Italian Oven
Pies & Pints Pizzeria
The Olive Orchard
Gusto's Pizzetta Grill
Neapolitan Nirvana
Romano's Pie Palace
Basil & Bubbly
The Cheesy Wheel
Pizza Piazza
Artisanal Pie Affair
The Dough Dwell
Margherita's Mansion
Slices of Sicily
The Crispy Crust Club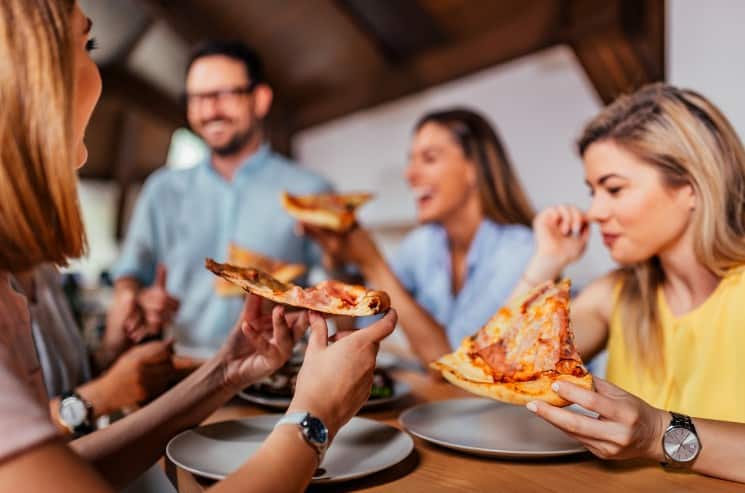 Catchy Pizza Names
Zesty Zephyrs
Cheesy Charms
Slice Symphony
Pep & Peppers
Mozza Mania
Twirl & Dough
Crisp Crust Co.
Sizzle and Slice
Marinara Moon
Pie Pyrotechnics
Pizzaville Parade
Tomato Tango
Pizza Pulse
Slice Spice
Bubbly Crust
Pizza Zip
Twisted Toppings
Peppy Pie
Slice & Swagger
The Pizza Fizz
Crust & Dust
Zippity Pizza
Hot Slice Hype
Saucy Spin
Pie Presto
Zappy Pizza
PeppeRings
Pizza Pizazz
Swirl & Slice
Piquant Pies
Cheesy Eclipse
Salsa Swirl
Crustopia
Mozz Magic
Swanky Slices
Slice Smirk
Pie-casso
Zest Quest Pizza
Jolly Pepperoni
Sassy Sauce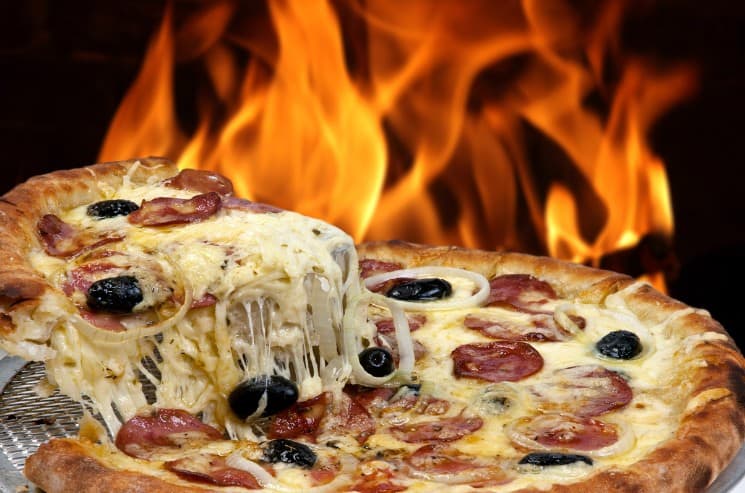 Creative Pizza Names
Basil & Brushstrokes
The Artisan's Oven
Mosaic Margherita
Canvas of Crust
Pizza Prose
Oven's Oracle
Flourish & Flavor
The Pizza Palette
Sliced Sonnet
Tomato Tempest
Palette Pies
Doughphoria
Slice Scribe
Pizza Poetics
Dream Dough
Saucy Canvas
Whimsical Wheels
Oregano Odyssey
Pie Philosophies
Marinara Mosaics
Dough Dreams
Slice Savant
Artisanal Arc
Piquant Paints
Pizza Patina
Gourmet Gallery
Fresco Feast
Crust Concoctions
Pie's Prism
Topping Tapestry
Flourish Pie
Mozzarella Mural
Pensive Pies
Pizza Pantheon
The Crust Critique
Cheese Chisel
Pie Pallet
Dough Draftsman
Saucy Sketches
Crust & Craft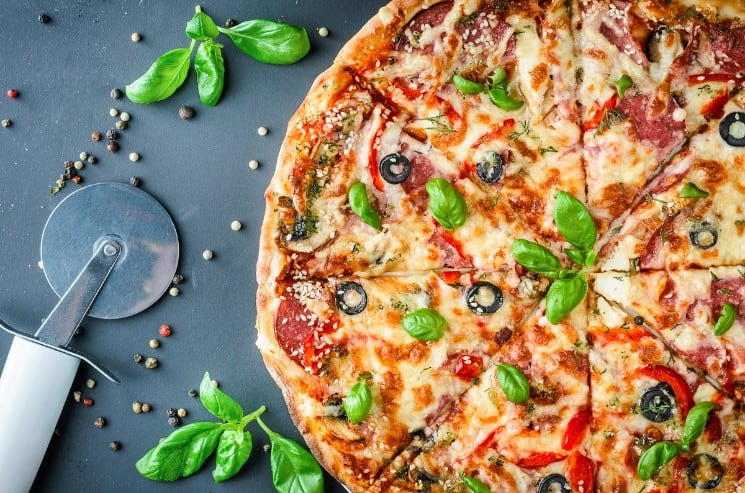 Cute Pizza Names
Little Slice Haven
Cheeky Chews
Twinkle Tomato
Pizzicato Pie
Cuddle Crust Pizza
Purrfect Pizza
Pixie Pies
Snuggle Slices
Baby Basil Pizzeria
Dough Dandelion
Whisker Pizza Works
Cute Crusts
Cozy Crust Corner
Tickled Tomato
Dough Dear
Lovebug Pizza
Cherry Cheesy Pizza
Fairy Flour Pizzeria
Hug-a-Pizza
Sunny Slices
The Merry Marinara
Snickerdoodle Slices
Sugar Spice Slice
Button Mushroom Pies
Peppy Pepperoni Puffs
Cuddle Pie Co.
Sprinkle Spatula
Giggle Garlic Pizzeria
Pizza Puddles
Baby Dough Bistro
Pocket Pie Place
Rainbow Crust
Kitten Kitchen
Bella Bites
Dough Dollops
Sweet Slice Spot
Tiny Toppings
Heartfelt Pizzas
Squishy Slice Studio
Melty Moments Pizzeria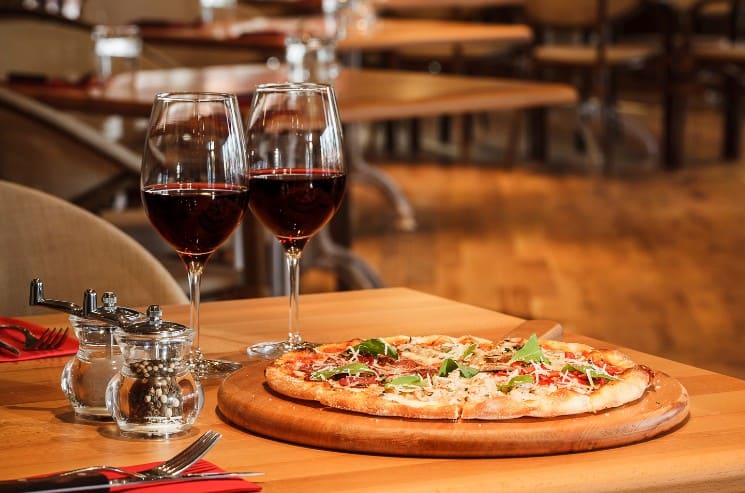 Cool Pizza Names
Crust & Rebel
Urban Pie Syndicate
Radical Rustica
The Crust Club
Sliced Genius
Vinyl & Vesuvio
Pie Sidekick
Neon Tomato
Slick Slice
Rock 'n' Roll Rolls
Pizza Punks
Groove & Garnish
The Sourdough Bros
Chill Crust
Epicurean Edge
The Sauce Boss
The Funky Anchovy
Oven Odyssey
Pizza Mavericks
Quantum Quattro
Dough Domain
Pizza Nexus
The Cool Crust
Mellow Mozzarella
Biker Bakes
Slice Riders
Pie Graffiti
Cult Crust
The Chill Pepper
Hipster Pie
The Zen Zucchini
Swag Sauce
Mozza Matrix
Cosmic Crusts
Thunder Thighs Pizza
Rebel Topping
Space Slice
Pizza Prophecy
Sliced Revolution
Pizza Phantom
Read also: 357 Best Pizza Company Slogans to Boost Your Success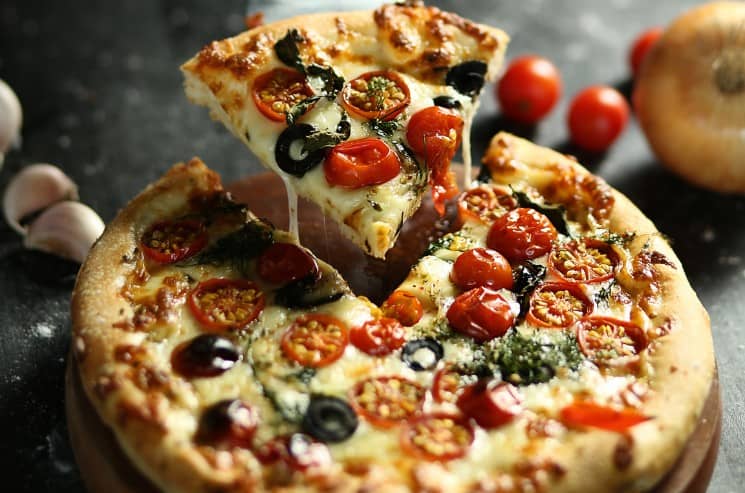 Unique Pizza Names
Doughsphere
The Pizza Enigma
Yeast Beasts
Terra Crust
Slice Spectra
Prodigy Pies
Pepperoni Paradox
Pizzanatomy
Flour Fable
Elemental Eats
Pie Phenomenon
Quirky Quattro
Oven Origins
The Mythical Margherita
Zest Zenith
Tomato Transcendence
Whimsy Wheat
Sizzle Philosophy
Abstract Anchovy
The Peculiar Pepperoni
Unearthed Umami
Crust Alchemy
The Cheese Theorem
Pizza Proverb
Pie Pinnacle
Lava Layer Pizzeria
Quantum Quiche
Mystic Mozzarella
Puzzle Pizza
Oracle Oven
Time Traveler's Toppings
Chimera Crust
Pizza Portals
Symbiotic Slices
Bioluminescent Bites
Pie Perplex
Fabled Flour
The Pie Prism
Pizza Pilgrimage
The Enchanted Oven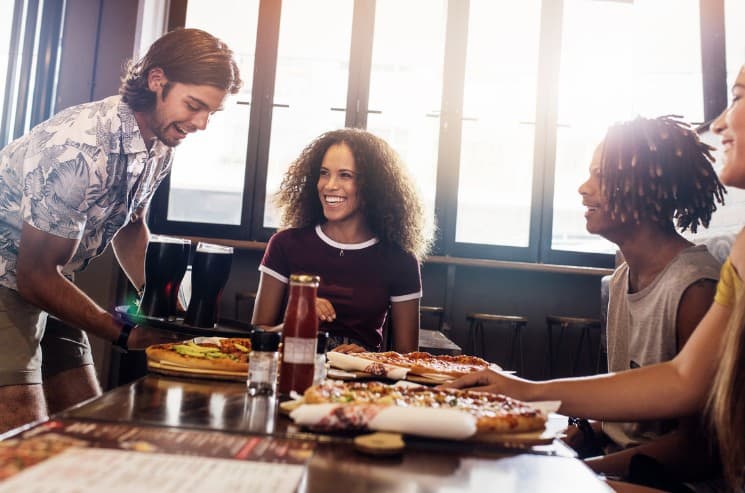 Funny Pizza Names
Lord of the Pies
Pies 'n' Thighs
The Saucy Sausage
Bread Zeppelin
The Great Pizza Depression
Flaming Crusts & Angry Cheese
Pie-rate's Booty
Chewbacca's Chews
Pepperoni Picassos
The Leaning Tower of Pizza
Dough Jokes
Cheese Tease Pizzeria
The Round Table
The Missing Slice
Love at First Slice
Doughnado
Cheese Chuckles
Pizzanomaly
The Slice is Right
The Big Cheese Conspiracy
Sauced & Found
Slice to Meet You
Doughboy's Delight
The Pie Whisperer
One More Slice
Tipsy Tomato
Oven Secrets
Dough Re Mi
Last Pizza Stop
Slice Slice Baby
Crusty Adventures
A Pizza My Heart
Belly Busters Pies
Stuffed Crust Chronicles
The Cheesy Grin
The Pepperoni Prophecy
Up in Your Grill
Ye Olde Pizza Pit
The Twisted Crust
Pickle Pepper Pizzeria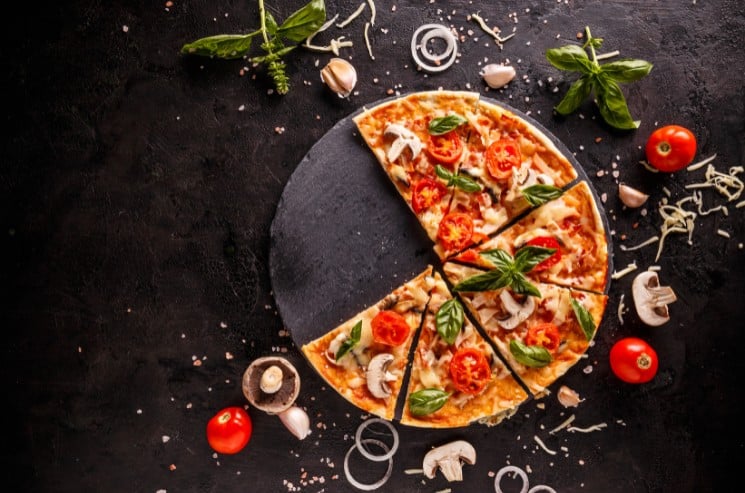 Vintage Pizza Names
Old World Pies
Heritage House of Pizza
Rustic Crusts
The Nostalgic Slice
Retro Pie Masters
Golden Age Pizzeria
The Vintage Oven
Ye Olde Pizza Parlor
Classic Crusts
The Historical Pie
Bygone Bakes
Slice of the Past
The Timeless Tomato
Heirloom Pizzas
The Groovy Grove
Rustic Cheese Wheel
The Antique Anchovy
Time-Honored Toppings
Nostalgia Pies
Pioneer Pizzas
Victorian Vesuvio
The Pizza Speakeasy
The Epoch Pie
Legacy Crust Co.
Traditions in Toppings
Pizza by the Epoch
The Old-Style Slice
The Rusty Crust
The Archival Pie
Fabled Dough
Time Traveler Pizzeria
Renaissance Rolls
The Sepia Slice
Antiquity Pies
Prohibition Pies
Classical Crust
The Yeast Yesteryears
Old-Timer Tomato
The Garnished Past
Heritage Pie Haven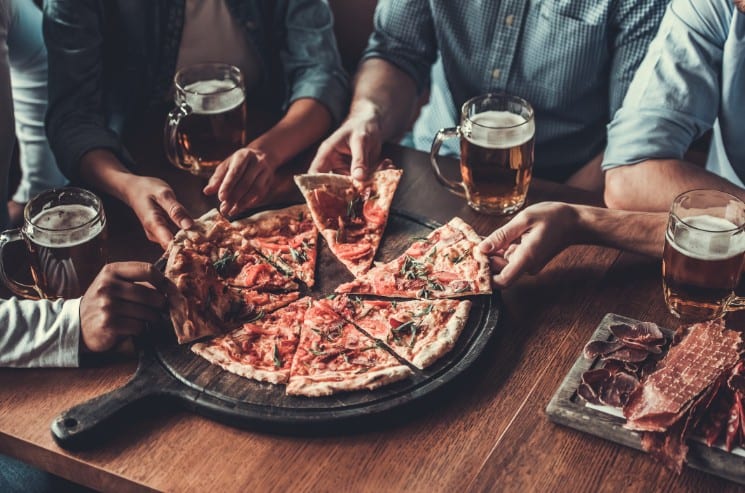 Vegetarian Pizza Names
Green Slice Haven
Purely Pies
VegCrust Village
Plantizza
Herbivore's Harvest
Verdant Vittles
Simply Slices
Purity Pizzas
Olive Orchard Pies
Veggie Crust Co.
Garden Pie Galore
The Green Marinara
Sproutza
Mellow Meadows
Nature's Nook
EcoEats Pizzeria
Fresh Feast Pizza
Plant Plate Pizzeria
Herb's Home Pizza
The Zen Zucchini
Roots & Sauce
Green Slice Spot
Chlorophyll Crust
Bella Botanicals
Vitality Pies
Serene Slices
Pure Pie Place
The Verdure Venue
Leafy Layers
Solstice Slices
Flourish & Foliage
The Edible Eden
Nature's Crust
Veggizza
Slice of Life
Evergreen Eats
Meadow Melt Pizzas
VegVista
Green Goddess Pies
Peaceful Pizza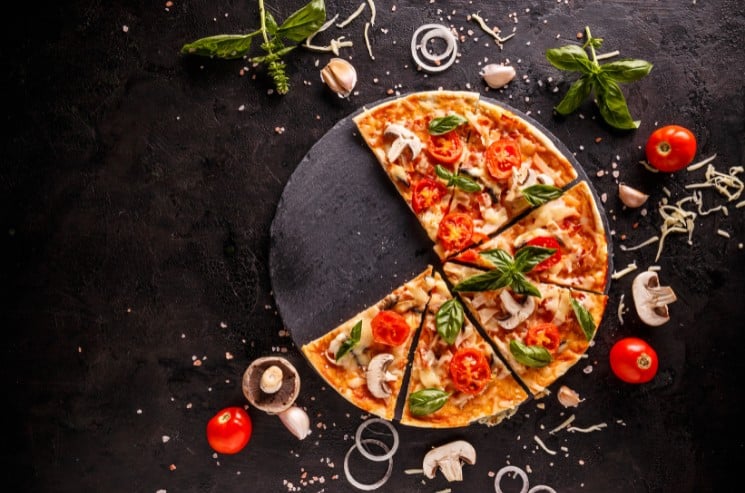 Clever Pizza Names
The Upper Crust
Pie-rates Cove
Slice Intelligence
The Doughmain
Quattro Formaggio Forge
Ingenious Ingredients
Pie Chart Pizzeria
The Slicing Edge
Puns & Roses Pizzeria
The Saucy Scholar
Pepperoni Pundits
Metaphorizza
Alliteration Alley
Pizza Paradigm
Witty Wheat Pies
The Mozzarella Monologues
Syntax Slice
Cheese Conclusion
Radius Pizza
The Curious Crust
Provolone Proverbs
The Rational Rotunda
Pie-Q Pizzeria
Smarty Pies
Cheesy Citation
Pepperoni Prose
Satire Slices
Doughgie Howser
Pie-sophy Place
Crafty Crust
The Saucy Solution
Wordplay Pizzas
The Irony Oven
Crust & Codex
The Thoughtful Thyme
Slice Synapse
Crust Conundrum
Whimsical Wheels
Pepperoni Parables
Cerebral Cheese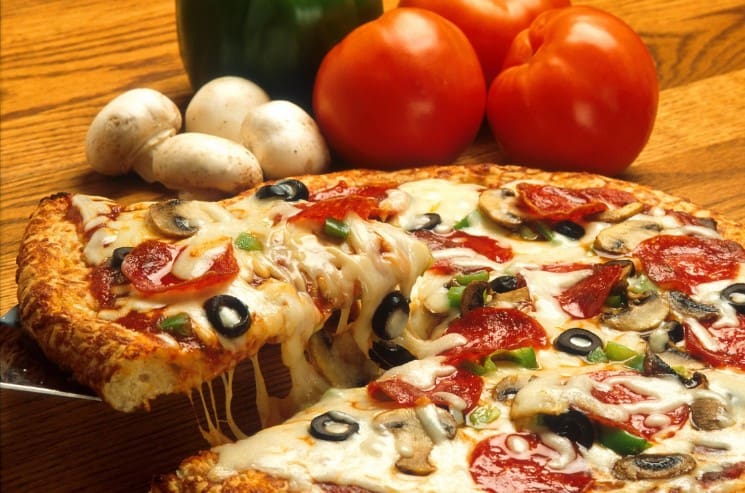 Memorable Pizza Names
Legendairy Pizzas
Epic Eats
Slice Saga
Remembered Recipes
Timeless Toppings
Legacy Pies
Iconic Slices
Lasting Crusts
Eternal Oven
Unforgettable Umbria
Memory Makers Pizzeria
Everlast Eats
Perennial Pies
Historic Heirlooms
The Enduring Dough
Forever Flour
The Pizza Chronicles
Famed Flavors
Old Flames Pizzeria
The Memoir Marinara
Never Fade Neapolitan
Slices of History
The Perpetual Pie
Pizzeria Pantheon
Immortal Ingredients
Pizza Epoch
The Vintage Vesuvio
Time-Honoured Toppings
The Legacy Crust
Classic Crust Chronicles
Centurion Slices
The Evergreen Pie
Unforgotten Flavors
Mythic Margheritas
Old Soul Oven
Pie Preserves
The Pizzeria Memoirs
Keepsake Kitchen
Dough of Destiny
Slices to Remember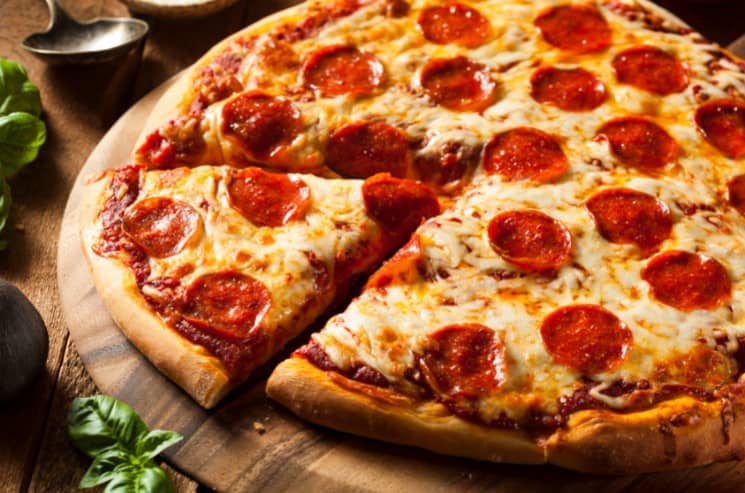 Romantic Pizza Names
Amore Alfresco
Passionate Pies
Cupid's Crust
Bella Luna Pizzas
Serenata Slice
Romeo's Retreat
Casanova Crust
Lovers' Lane Pizzeria
Date Night Delight
Pizza amore
Sweethearts' Slices
Moonstruck Margheritas
Venus Vesuvio
Charmed Cheeses
The Cozy Crust
Enamored Eats
Romantico Rosso
Pizza Passionata
Hearts & Flour
The Enchanted Oven
Whispering Wheat
Love at First Slice
Rendezvous Rosso
Cherished Cheese
Beloved Bakes
Tryst Toppings
The Rosemary Romance
Paramour Pies
The Affectionate Anchovy
The Serenade Sauce
Quaint Quattro
Romeo's Range
Dream Date Dough
Blissful Bites
The Romantic Range
Star-Crossed Slices
Sweet Serendipity
Pizza Prelude
The Lovebird's Loaf
Embraceable Eats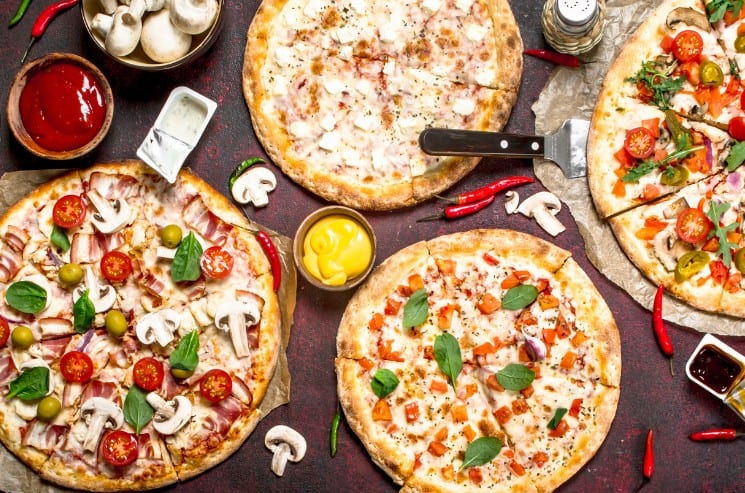 Biblical Pizza Names
Eden's Eats
Galilee's Garlic Pies
Bethlehem Bakes
Manna Margheritas
Noah's Nectar
Apostle's Anchovies
The Good Samaritan Slice
Revelations in Cheese
Levitical Leaven
Psalms of Sauce
The Covenant Crust
Genesis of Garlic
Exodus Essentials
Prophets' Provolone
Miracle Marinara
The Faithful Fig
Corinthians Crust
The Divine Dough
Matthew's Margherita
Garden of Eatin'
The Holy Heirloom
The Guiding Pepperoni
Judean Journeys
Patmos Pies
Shepherd's Supper
The Promised Pie
Loaves & Fishes Pizzeria
Nazareth Neapolitan
Tabernacle Toppings
Sinai Slices
The Blessed Basil
Cana Crust
Ark of Aroma
Babel's Bites
Gospel Grains
Revelatory Rustica
The Mustard Seed
Parable Pizzas
Samaritan's Special
Disciple's Delight
One Word Pizza Names
Pieology
Sliceology
Pizzique
Savoria
Marinara
Crustify
Pizzetta
Doughmain
Cheesed
Mozzafire
Tomatique
Sauced
Basilico
Charred
Fervor
Provolone
Pizzazz
Slicely
Zestify
Ovenary
Herbaceous
Sizzle
Bakestone
Pizzario
Flavory
Crustation
Piesseur
Slicelet
Toppique
Cheeseify
Piecrust
Flambé
Wheaten
Ovenella
Pizzanista
Rusticore
Saucisson
Alforo
Pizzicato
Tastura
Luxury Pi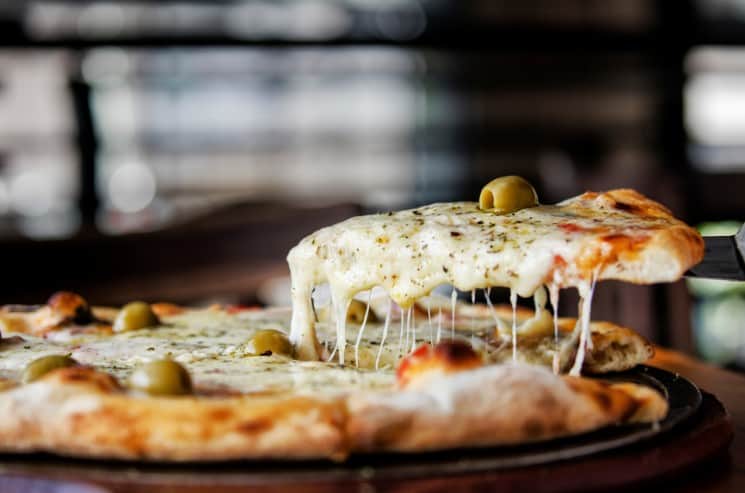 Luxury Pizza Names
Gourmet Crusts
Velvet Oven
Posh Pie Palace
Luxe Dough Co.
Elite Eats Pizzeria
Opulence Oven
Platinum Pies
Regalia Rosa
Exquisite Eats
Pizzeria Prestige
Refined Rustica
Affluent Anchovies
Sumptuous Slices
Majestic Marinara
Noble Neapolitan
Splendor Slices
Decadent Dough
Gilded Garlic
Imperial Ingredients
Sovereign Sausage
Lavish Layers
Pristine Pies
Velvet Vesuvio
Epicurean Eats
Posh Pepperoni
Luxuria
Ornate Ovens
Palatial Pizzas
Aristocrat Aromas
Grandiose Grains
Marquee Margheritas
Deluxe Dough
Supreme Slice
Legacy Layers
Indulgent Oven
Ritzy Rustica
Paramount Pizzas
Eleganza
Chic Crust
Serene Sauce
Names for a Pizza Generator
Aren't these pizza names enough? You can also try this pizza name generator.
More Names Collections
Read also our other names collections:
Video – How to name your business:
How to name your business?
Pin these names for a pizza for later and to your friends: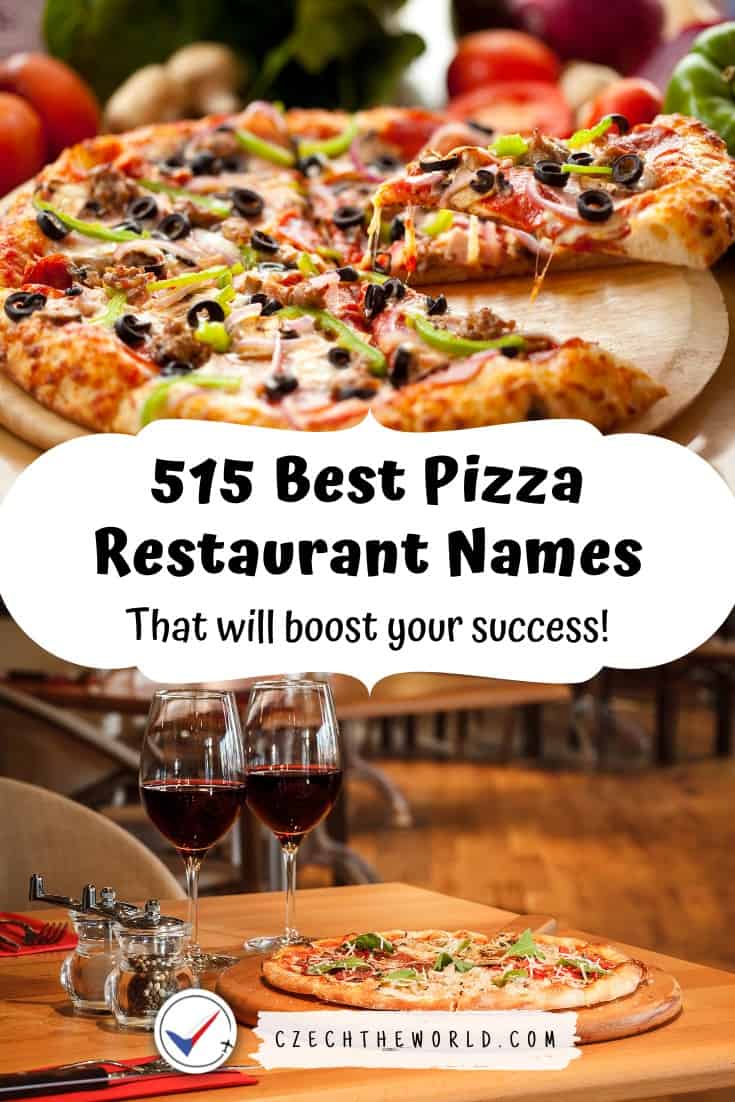 Do you like this post about pizza shop names? Share it with your friends:
Disclosure: Please note that some of the links above may be affiliate links, and at no additional cost to you, we earn a commission if you make a purchase. We recommend only products and companies we personally use and we use this income for further improvement of this website. Thank you!