Are you wondering, how to name your fast-food? Check our ultimate collection of the best fast food names that will help with your success.
We have divided these names into several categories – the best, catchy, creative, unique, funny, and more…
You can jump to those categories in the table of contents:
Best Fast Food Names
Bite Sprint Eatery
Zippy Zest Burgers
Turbo Taste
Snappy Snack Shack
Quick Crunch
Flash Feast
Rapid Relish
Speedy Eats Spot
Nibble Nook
Swift Bite Bistro
Dash Dine Delights
Instant Indulge
Fast Fare Corner
Munch Mobile
Rapid Repast
Quick Quesadilla Quarters
Zoom Zing Pizza
Bolt Burger Haven
Swift Sizzle Subs
Fleet Feast Tacos
Whiz Wrap Works
Jiffy Fry Joint
Sprint Spice
Rapid Rustic Roost
Lightning Lunchbox
Express Epicure
Gobble Gallop Grill
Velocity Vittles
Hasty Hotdogs Hangout
Whirlwind Wings
Scuttle Snacks
Quick Fix Franks
Flash Fry Fiesta
Nosh in a Dash
Hustle Bite
Gallop Gourmet
Frenzy Foods
Swift Scoff Spot
Jet Juice and Dogs
Pace Plate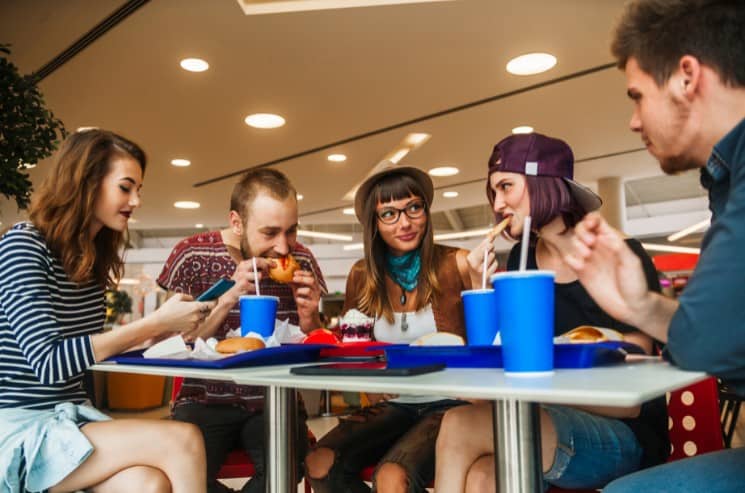 Catchy Fast Food Names
Crave Craze
Munch Hutch
Snack Rapid
Zest Quest
Bitez Blitz
Nosh Nest
Sprint Spork
Quick Chomp
Zip Snacks
Chow Cheetah
Dash Diner
Rapid Grub Hub
Bite Bolt
Supersonic Snacks
Fizz Feast
Gobble Dash
Tasty Tracks
Whiz Bite Bar
PitaPace
ScootScoff
Fling Food Co.
ThriveThru
Nifty Nibbles
Flip Fry
ZippyZa (Pizza)
Swift Skewers
Flash Feeds
Munch Rush
Bite Blaze
Lickety Split Lunch
Crisp Clip
Snappy Bites
Quickie Chickie
Chow Charter
Gusto Glider
Blitz Burger
Vroom Vittles
Presto Patty
Rapid Rations
Speedy Snackery
Creative Fast Food Names
Munch Matrix
Zenith Zest
Wrap Rapids
Kernel Carousel
Byte Bistro
Piquant Pioneer
Terra Taste
Savvy Snacks
Nomad Nibbles
Gust Gusto
Tang Trek
Epic Eats Emporium
Orbit Oven
Nibble Nexus
Fry Fleet
Whirl Bite Works
Quest Quench
Crave Cavern
Tangy Trail
Morsel Momentum
Palette Patrol
Savor Swirl
Tidbit Turbine
Aroma Arcade
Culinary Caravan
Riddle Rations
Fusion Fast
Breeze Bites
Byte Buffet
Flavor Frontier
Zest Zenith
Snap Snare
Pepper Pilgrim
Waffle Wander
Eat Ease
Nom Nom Nautics
Yum Yard
Spork Sprint
Quest Quickies
Crumb Cruise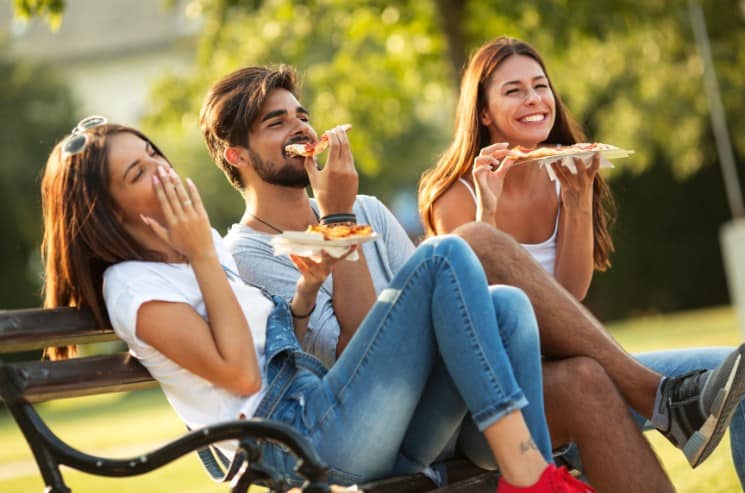 Cool Fast Food Names
Chill Grill
FrostBite Fries
IceBox Burgers
CoolCrunch Tacos
Freeze Fry
Polar Patties
Frost Fork
Slick Snacks
Glacial Gobble
Arctic Appetite
Brrrger Barn
Shiver Snack Shack
Coolio Chow
Nippy Nibbles
Iced Eats Outpost
Chilly Chomp
Cold Plate Club
Frosted Feast
Snow Snacks
Ice Sizzle
Chill Chowder House
Frost n Fry Fast Food
Freezer Fare
Sleet Snacks
Igloo Eats
Glacier Gobble
Sub Zero Subs
Cold Cut Carousel
Winter Wings
Icy Ingest
Chill Bites Buffet
Frosty Franks
Snow Slide Snacks
CoolCrisp Crunch
Polar Pizza
Boreal Burgers
Chilly Cheesebites
Frigid Forkful
Gelid Grub
Tundra Treats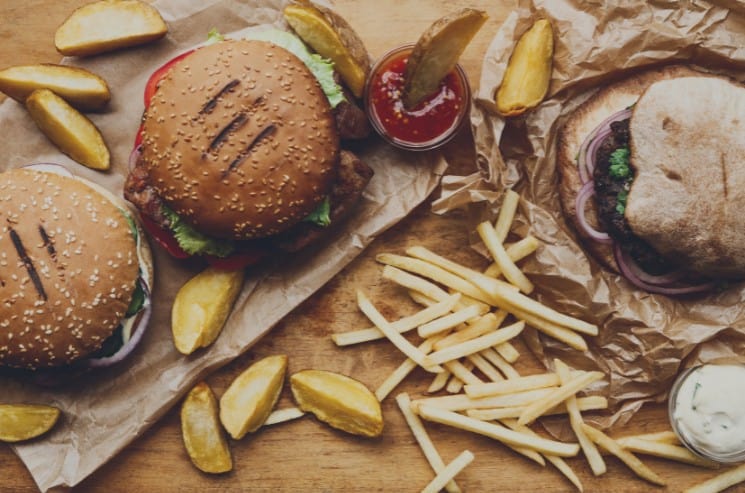 Modern Fast Food Names
FusionFry Bar
Bytes & Bites
Neo Nosh
Urban Eats Unit
Mod Munch
GenZ Grub
SlickBite Station
Now Nosh
Pixel Patties
Cyber Snack
FreshFry Factor
Infinity Eats
Next Nosh
Vogue Vittles
Digital Dine
Metro Munchies
Wired Wings
Urban Bite Blvd
Streamline Snacks
NuNibble Network
Virtual Vittles
Trend Taste
Code Cookery
Smart Snack Spot
Bot Burgers
Future Foodie
App Eats
Swipe Snacks
Nano Nibbles
Byte Burgers
Quantum Quisine
Tech Tacos
Cloud Cuisine
Modern Morsel
Silicon Snacks
Digital Deli
Kinetic Kitchen
Interface Eats
Proxy Pizzas
Matrix Meals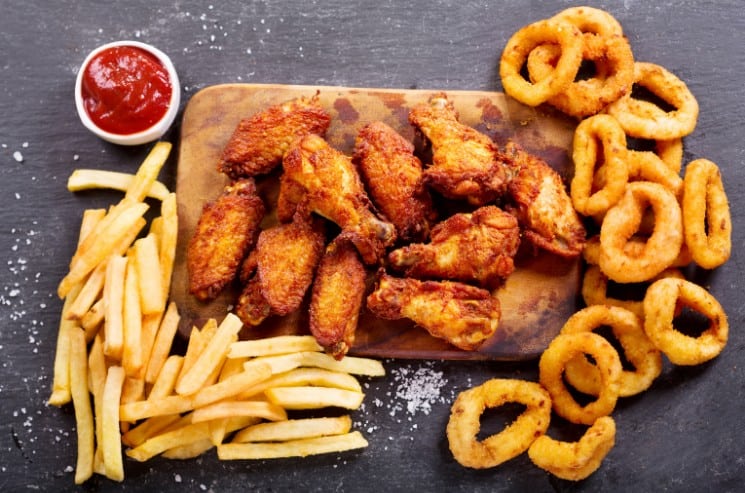 Funny Fast Food Names
Giggle Grub
Chuckle Chow
Joke Joint
Whoopee Wrap
Laugh Lunch
Kooky Cookie Co.
Mirth Meal
Chuckles & Cheese
Guffaw Grill
Silly Subs
Pun Patties
Haha Hamburger
Wit Wiches
Smirk Snacks
Jest Fest Feasts
Quip Quesadillas
Gag Bags ToGo
Jolly Belly Burgers
Buffoon Burgers
TeeHee Tacos
BellyLaughs Bites
Grin Grub
Snicker Snackery
Punny Pizza
Wisecrack Wraps
Roar Ribs
Shtick Snacks
Amuse Bouche Bites
Fun Fries
HoHo Hotdogs
ZanyZa (Pizza)
RibTickler Rations
JokerJuice and Java
Chortle Cheese
Prank Poutine
Jest Fries
YuckYum Yaks
Gag Grub
Wisecracker Wraps
Bants Burgers
Unique Fast Food Names
ZephyrZa (Pizza)
Quirky Quesadillas
Maverick Munch
Odd Oven Eats
Rare Relish
Exotic Eats Express
Notion Nosh
Peculiar Patties
Uncommon Udon
Niche Nibbles
Singular Snacks
Novel Nuggets
Untamed Tenders
Fable Fries
Mythos Meals
Eclipse Eats
Zodiac Zest
Enigma Eats
Riddle Ribs
Cryptic Crust
Phantom Phalafel
Oddball Omelets
Arcane Appetizers
Sphinx Snacks
Mystic Macarons
Nebula Nosh
Labyrinth Lunch
Mirage Meals
Quantum Queso
Kaleidoscope Kitchen
Puzzle Pizzas
Enchanted Eclairs
Twilight Tacos
Frontier Fritters
Oracle Oatmeal
Fathom Fries
Shadow Snacks
Glimmer Grill
Whim Wiches
Mirage Munchies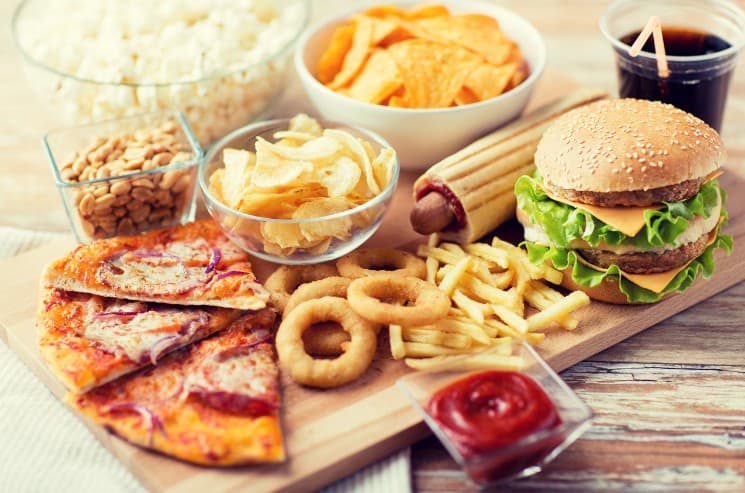 Fancy Fast Food Names
Gourme tGlide
EliteEats Express
Posh Patties
Lavish Bites Lounge
Sumptuous Snacks
LuxeBurger Loft
Noble Nibbles
Plush Pitas
Regal Rolls
SilkSlider Station
Aristocrat Appetites
Opulent Oven
Velour Vittles
Majestic Munch
Chic Chomps
Fanciful Fries
Grandiose Grub
Ritzy Wraps
DeluxeDiner Delights
Elegant Edibles
Sovereign Snacks
Imperial Ingest
Marquis Munchies
Ornate Omelets
Gallant Gyros
Monarch Meals
Noble Noshery
Baron Bites
Couture Cuisine
Platter Palace Prestige
Refined Rations
Swank Snack Spot
Exquisite Eats Emporium
Magnificent Morsels
Sterling Snackery
LuxBite Boulevard
Dapper Dine Dash
Velvet Victuals
Affluent Eats Avenue
Genteel Grill
Italian Fast Food Names
Rapido Roma
Zesty Zucca
Bella Bite
Pronto Pasta
Mamma Mia Mangia!
Veloce Vittles
Tuscany Tastes ToGo
Swift Sicilian
Little Lombardy
Napoli Nibbles
Quick Quattro Formaggi
Fresco Fritto
Gusto Gelato
Speedy Spaghetti
Capri Crust
Agile Amalfi
Bistro Blitz
Pisa Pockets
Roma Rush
Dolce Dashes
Venezia Veloce
Sienna Snacks
Milan Munch
Turbo Tiramisu
Spresso Snacks
Express Espresso Eats
Trattoria Traipse
Genoa Gusto
Torino Treats
Calabria Cuisine Quick
Meridian Margherita
Panini Pace
Dante's Drive-Thru
Florence Fast
Savoy Snack
Piemonte Pizzas
Liguria Lick
Sicilia Sprints
Bologna Bite
Lombardy Lunch
American Fast Food Names
Patriot Patties
Stars Stripes Snacks
Liberty Lunch
Freedom Fries
Uncle Sam's Sliders
Eagle Eats
Capitol Crave
Monument Munchies
Big Apple Bites
Rush Range Ribs
Amber Waves
Constitution Crunch
Pioneer Pitas
Melting Pot Meals
Heartland Hotdogs
Dixie Diner
Route 66 Rations
Indie Eats
West Wing Wings
State Line Subs
National Nibble
Cowboy Crunch
Americana Appetite
Federal Fritters
Liberty Bell Bites
Potomac Patties
Valley Forge Vittles
Prairie Picks
Union Burgers
Pacific Pie
Golden Gate Grub
Silicon Snackery
Redwood Rations
Apollo Appetizers
Frontier Fare Fast
Wild West Wraps
Mississippi Munch
Everglade Eats
Great Lakes Grub
Hollywood Hotbites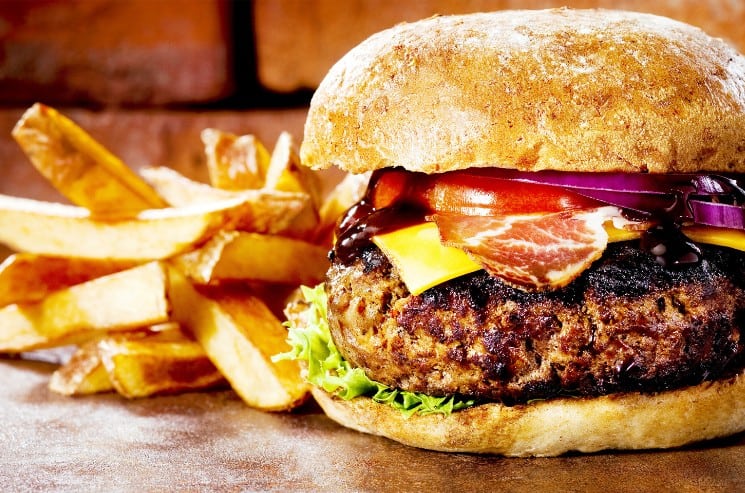 Indian Fast Food Names
Curry Carry
Mumbai Munch
Rapid Rasoi
Swift Samosas
Tandoori Truck
Naan Stop Bites
Korma Kart
Delhi Dash
Chai Chow Down
Tikka Trek
Fast Feast India
Masala Moto
Dosa Drive
Vindaloo Velocity
Biryani Bolt
Paneer Pounce
Jaldi Jalebi
Chutney Chase
Raita Rush
Gulab Gallop
Kathi Quick
Spice Sprint
Raj Rapid
Lassi Lane
Chaat Chomp
Pav Bhaji Pace
Madras Meals Mobile
Quick Qorma
Express Edibles India
Nimble Naan
Aloo Ace
Saffron Speed
Thali Thrust
Swift Saffron
Express Exotic Eats
Sprint Spice
Roti Rapid
Fast Fusion Feast
IndiGo Eats
Pronto Paneer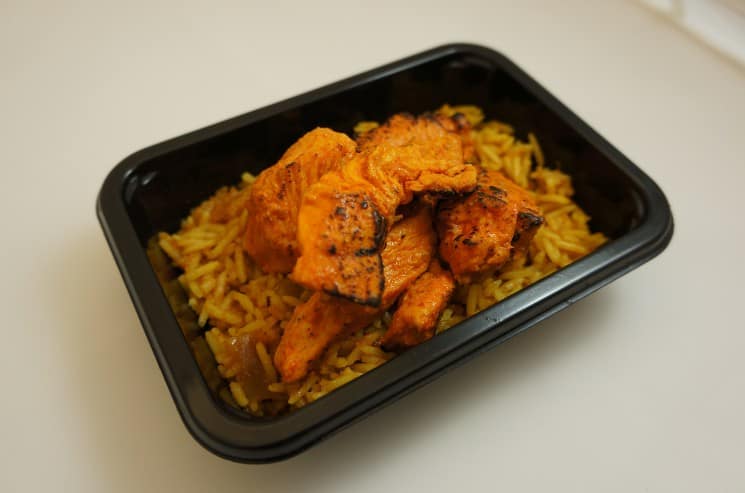 Clever Fast Food Names
Byte Burgers
Fries Before Guys
Algorithm Aromas
Pickle Puzzle
Synapse Snacks
Witty Wings
Genius Gyros
Whiz Wrapz
Smart Sausages
Codex Cuisine
Quantum Quiches
Brainy Bites
Nerd Nuggets
Scholarly Sweets
Logic Lunches
Brain Food Boulevard
Savvy Souvlaki
Clever Kebabs
Ponder Pizza
Geek Grill
Bistro Brainiac
Sage Sandwiches
Witwich Shop
Socratic Salads
Thinker Tacos
Muse Meals
Scholar Snacks
Quirk Quiche
Proficient Pitas
Edi Bites (Edible + Bytes)
Scribe Subs
Dine Design
Puzzling Pitas
Brain Burger Base
Insightful Ice Cream
Puzzle Patties
Enigma Eats
Mental Menu
Epiphany Eats
Ideation Ingest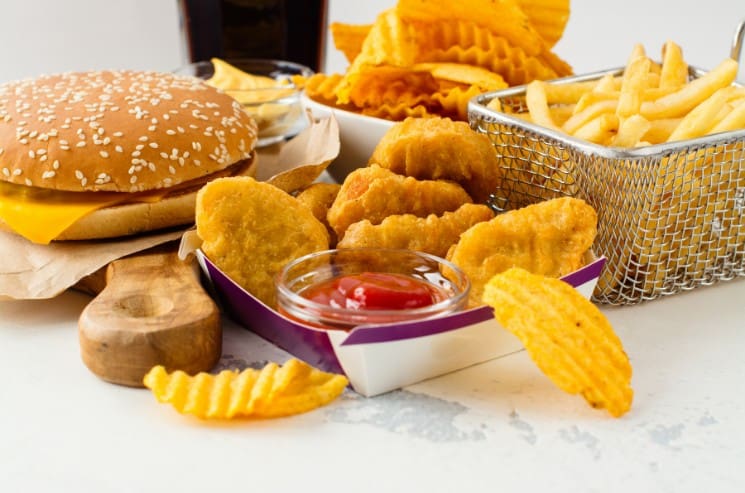 Trendy Fast Food Names
Hip Bites
Urbane Udon
Trend Tacos
Vibe Vittles
Mode Munchies
Buzz Burgers
Now Nuggets
In Vogue Vegan
Zeitgeist Za
Posh Pitas
Stylish Sliders
Gen Z Grub
Metro Meals
Nouveau Nosh
Slick Snacks
Flash Fries
Chic Chews
Fresh Fusion Fast
Swag Snackery
Pop Poutine
Svelte Subs
Vogue Veggies
Fad Feast
Groove Grill
Neon Nibbles
Pulse Patties
Radiant Rations
Haute Hotdogs
Breezy Bites
Craze Crust
Modish Munch
Swift Savvy Suppers
Jazzy Jerky Joint
Cosmo Cuisine
Snazzy Snack Stop
Glam Grub
Current Cuisine
Wave Wraps
Chic Cheeseburgers
Panache Pizzas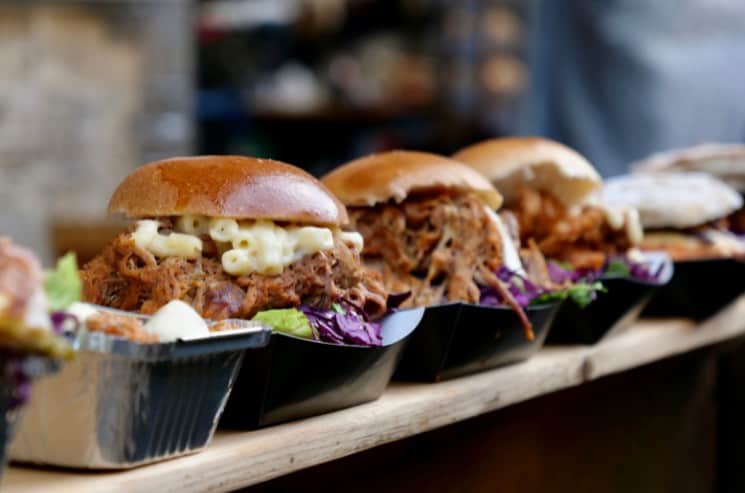 Memorable Fast Food Names
Epic Eats
Timeless Treats
Legacy Lunches
Vintage Vittles
Iconic Eats
Classic Crunch
Storied Snacks
Legendary Bites
Imprint Ingest
Remember Rations
Lasting Licks
Hallmark Hotdogs
Nostalgia Nibbles
Landmark Lunch
Eternal Eats
Memoir Meals
Heritage Hamburgers
Trademark Treats
Time-Honored Tidbits
Ongoing Oven
Perennial Pizzas
Emblematic Eats
Unforgettable Umami
Memory Morsels
Everlasting Eats
Benchmark Burgers
Notable Nibbles
Signature Snacks
Past Patties
Infinite Ingest
Ancestral Appetites
Vivid Veggie Venue
Forever Fries
Timeless Tacos
Undying Deli Delights
Perpetual Pitas
Immortal Impressions Eatery
Emblem Eats
Persistent Patties
Esteemed Edibles
Is this conversation helpful so far?
Names for a Fast Food Generator
Aren't these fast food names enough? You can also try this fast food name generator.
More Names Collections
Read also our other names collections:
Video – How to name your business:
How to name your business?
Pin these names for a fast food for later and to your friends: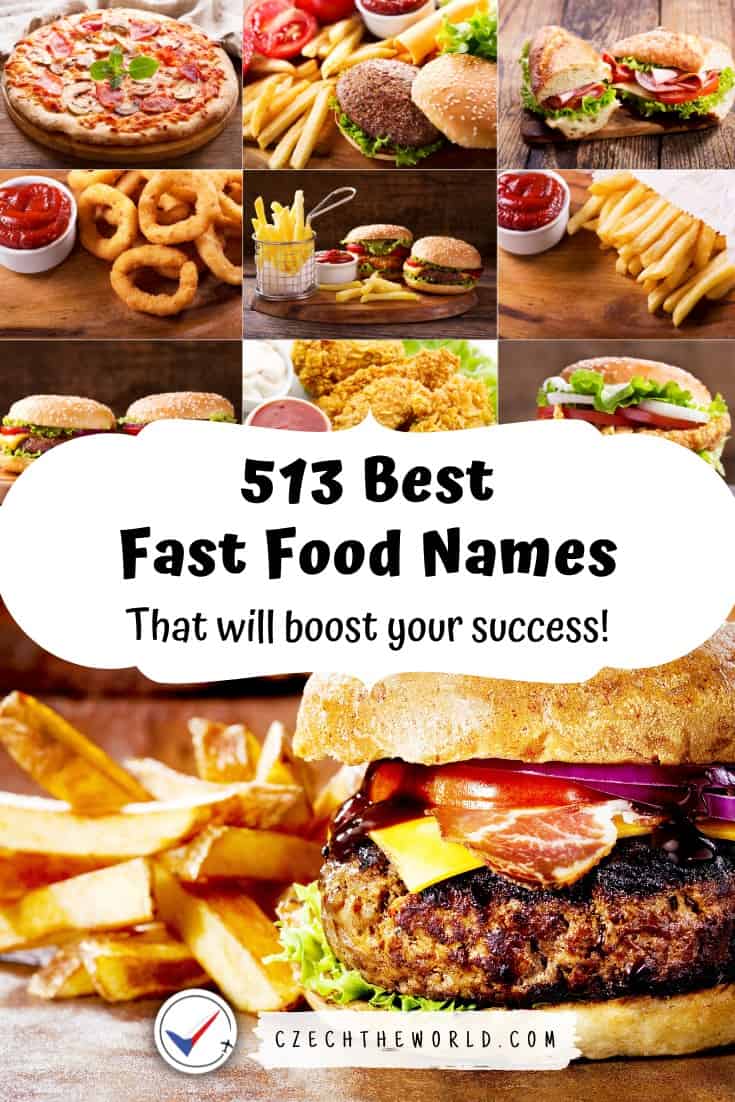 Do you like this post about fast food names? Share it with your friends:
Disclosure: Please note that some of the links above may be affiliate links, and at no additional cost to you, we earn a commission if you make a purchase. We recommend only products and companies we personally use and we use this income for further improvement of this website. Thank you!