Are you wondering, how to name your supermarket? Check our ultimate collection of the best grocery store and supermarket names that will help with your success.
We have divided these names for a supermarket into several categories – The Best, catchy, creative, unique, cute, modern, old and more…
You can jump to those categories in the table of contents:
The Best Names for a Supermarket
Market Mingle
Fresh Fare Hub
Pantry Provisions
Harvest Haven Grocers
Neighborhood Nook
Daily Grocer
Urban Harvest Market
Essentials Emporium
Green Groove Supermarket
Family Foods
Bounty Basket Grocers
Community Crate
The Provision House
Vital Value Foods
Everyday Edibles
Purely Produce
Select Staples Supermarket
Home Harvest
Pantry Pal Supermarket
Sustenance Store
Grains N Goods
Quick Cart Market
Nourish Nest Market
Cornerstone Cart
Vita Market
True Taste Traders
Grocery Glide
Picked Fresh Marketplace
TableTop Treasures
CartFull Supermarket
NutriNation Grocers
The Grocery Guild
Fresh Find Foods
Savvy Shopper's Stop
Market Majesty
Everyday Essentials
Food Fountain
Gourmet Grove Supermarket
Provision Port
Wholesome Wagon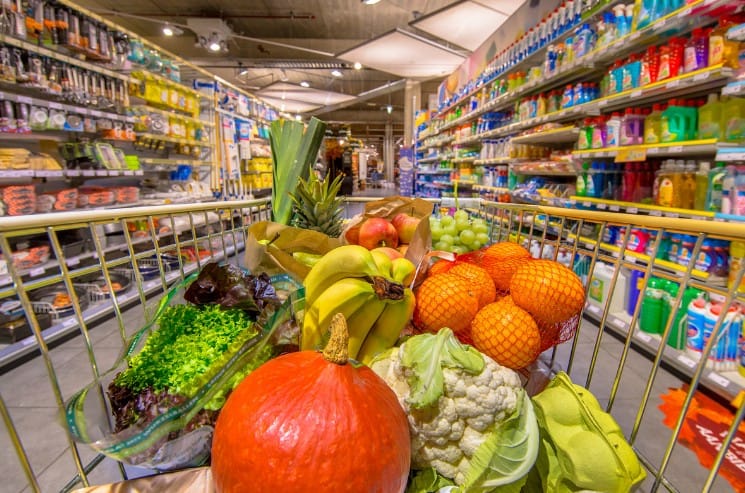 Catchy Supermarket and Grocery Names
Zippy Mart
Snap Shop Grocers
Buzzy Baskets
Fresh Finds Market
Glee Grocers
Picky Pepper Supermarket
Quick Pick Market
Happy Harvest Hub
Savvy Stock Grocery
Munch Mart
Zest Zilla Groceries
Nifty Nibbles
Swift Selects
Glimmer Grocers
Crisp Cart Supermarket
Peppy Pantry
Speedy Spree Supermarket
Jolly Jars Groceries
Spry Sprout Market
Zip Zest Market
Sizzle Mart
Groove Grocers
Zest Quest Supermarket
Pep Pantry
Snappy Stock Market
Fresh Fleet Market
Quick Quest Groceries
Perky Produce
Dash Delight Supermarket
Chirpy Chow
Spark Spar Grocery
Rally Retail
Jiffy Joy Grocers
Breezy Bazaar
Swift Sage Market
Nifty Grocery
Lively Larder
Pronto Pantry
Swift Savvy Supermarket
Clever Cart Grocery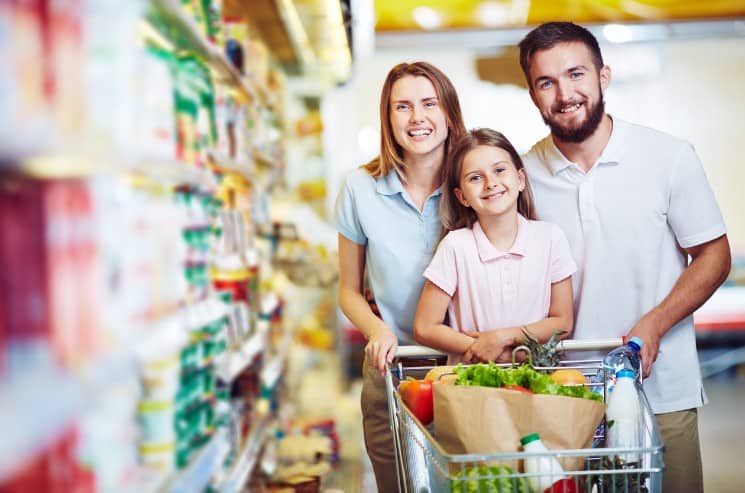 Creative Supermarket and Grocery Names
Palette Provisions
Whisk Warehouse
Symphony Supplies
Imagine Isle Groceries
Echo Essentials
Mosaic Mart
Novel Nibbles
Quirky Quinoa
Fable Foods
Lyric Larder
Zenith Zest
Terra Trove Grocery
Mythic Market
Papyrus Pantry
Labyrinth Larder
Grocer's Odyssey
Scribe Supplies
Verve Village Market
Haiku Harvest
Mirage Mart
Ponder Provisions
Odeon Outfit Groceries
Aisle Innovation
Verse Vendors
Novel Nourish
Muse Market
Parable Pantry
Inspire Isle
Epicurean Empire
Canvas Cart
Tale Trove Groceries
Infinity Ingredients
Wisdom Wagon
Scroll Stock
Fathom Foods
Narrative Nibbles
Mythos Mart
Script Stock
Grocer's Gallery
Mingle Market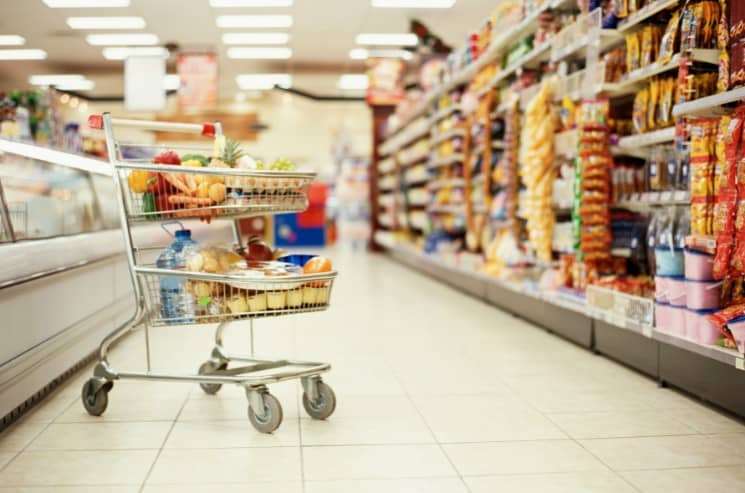 Unique Supermarket and Grocery Names
Uncommon Umbels
Mystic Mart
Enigma Essentials
Rare Roots Grocers
Singular Supplies
Exotic Edibles Market
Peculiar Pantry
Odyssey Outpost
Twilight Trove Grocery
Quaint Quarters Grocers
Kaleido Cart
Echo Edibles
Groove Gastronome
Zephyr Zest
Mirage Market
Terra Taste
Phantom Pantry
Zen Zar Grocery
Neoteric Nibbles
Unique Unicorn Grocers
Quixotic Quinoa
Secret Spice Supermarket
Enclave Edibles
Nomad Nibbles
Oasis Orchard Market
Luminous Larder
Nexus Nibbles
Quantum Queues
Azure Aisle
Arcane Acre Grocery
Beyond Basil
Cipher Supermarket
Frontier Foods
Haven Harvest
Odyssey Organics
Pinnacle Pantry
Quest Quarters
Rarity Retail
Unearthly Umbels
Vanguard Veggies
Read also: 357 Best Grocery & Supermarket Slogans to Boost Your Success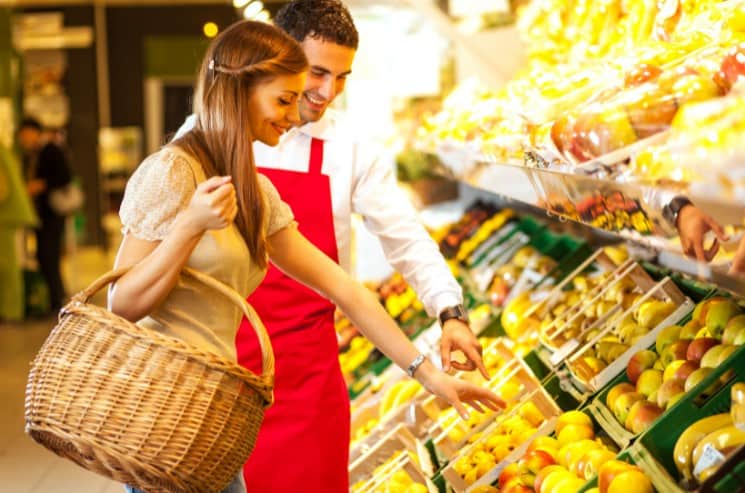 Attractive Supermarket and Grocery Names
Allure Aisle
Bloom Box Market
Charisma Cart
Divine Dew Grocers
Enchant Essentials
Flair Fare
Glam Grocery
Halo Hub
Intrigue Isle
Jewel Junction
Lure Larder
Magnolia Market
Opulence Outpost
Posh Pantry
Radiance Retail
Silk Supplies
Tempt Trove Grocery
Velvet Village
Allure Aisles
Blossom Bazaar
Chic Choice Grocery
Dreamy Dales
Elegance Edibles
Fascination Foods
Grace Grocers
Inspire Market
Luxe Larder
Mystic Mart
Noble Nourish
Opal Outfit
Pristine Produce
Serene Supplies
Thrive Thicket
Urbane Uptown
Vogue Vendors
Whispering Wheat
Enamor Emporium
Fantasy Foods
Glow Grocers
Serenity Supermarket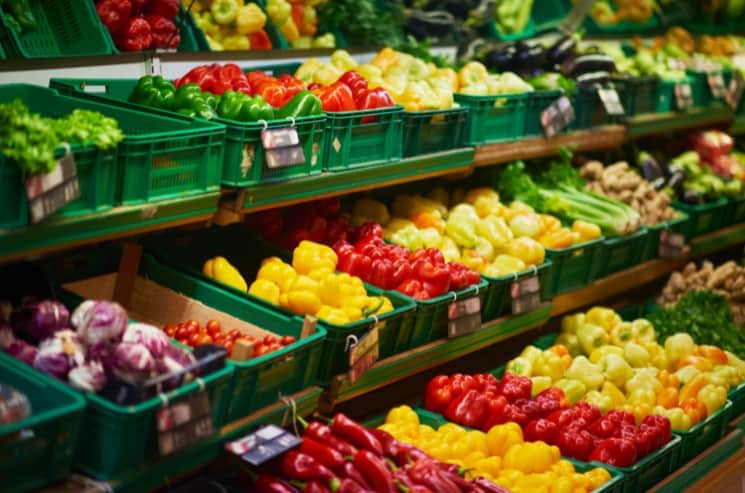 Modern Supermarket and Grocery Names
Nexa Market
Byte Bites Grocery
Pixel Provisions
Trend Tray Supermarket
Sync Spree Grocery
Neo Nosh Market
Freshtech Foods
Virtual Veg Market
Urban Uptake Grocers
Cyber Cart
Future Feast Foods
Mod Mart
Infinity Ingredients
Kinetic Kale
GenZ Groceries
Meta Market
Element Eatery
Digital Dine Grocery
Byte Basket
Savvy Stock Supermarket
Echo Edibles
Kinetic Kart
Flex Foods
Plugged In Pantry
Nourish Net
Algorithm Aisles
Code Cuisine
Portal Pantry
Data Dish Supermarket
Tech Taste
Fresh Fusion Market
Quantum Queues Grocery
Silicon Supper
Optima Organics
Dynamic Diet
Modern Morsels
Cloud Cart Grocers
Streamline Supplies
Urban Eats
Virtual Village Market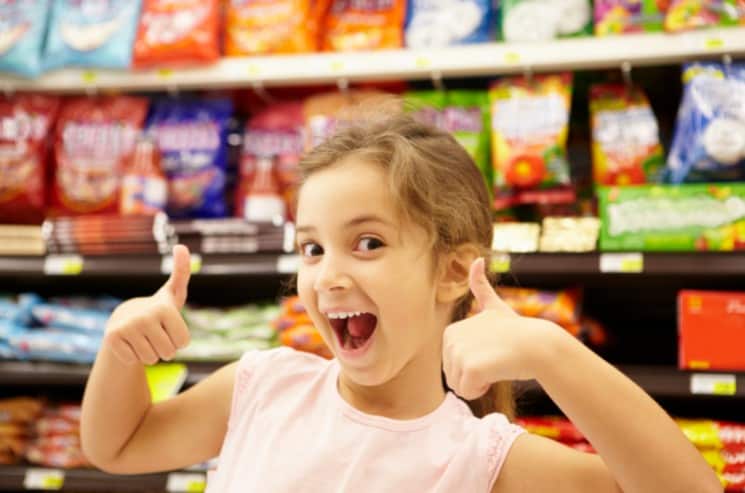 Fancy Supermarket and Grocery Names
Gourmet Gala Market
Lavish Larder
Elite Eats Emporium
Sumptuous Selections Store
Regal Rations Retail
Opulent Orchards Outlet
Affluent Aisles
Luxe Life Grocers
Plush Pantry
Exquisite Edibles Mart
Posh Produce Pavilion
Boutique Basket
Majestic Mart
Sophisticated Stacks
Fancy Fare
Grandiose Groceries
Aristocrat's Aisle
Noble Nourishment
Decadent Deli
Elegance Emporium
Velvet Vine Grocers
Classy Cart
Premiere Provisions
Ornate Organics
High Brow Harvest
Refined Retail
Silk Stock Supermarket
Imperial Ingredients
Palatial Pantry
Chic Chow
Serene Selections
Urbane Eats
Pristine Pantry
Splendid Spreads
Magnificent Morsels
Selective Supplies
Distinguished Delights
Vogue Veggies
Charisma Cart
Fancy Foodstuffs
Old Supermarket and Grocery Names
Ye Olde Grocery Guild
Vintage Vittles Market
Heritage Harvest Store
Traditions Table Grocery
Antiquity Aisle
Olde World Wares
Retro Roots Supermarket
Classic Crops Grocers
Timeless Treats Mart
Yesteryear Yummies
Ancient Agro Aisle
Nostalgia Nook Market
Bygone Bites Grocery
Legacy Larder
PastPrime Provisions
Heirloom Harbor
Retro Relics Retail
Olden Organics
Archetype Agro Mart
Forebear Foods
Pioneer Pantry
Century Cuisine Market
Relic Rations
Historic Harvests
Ancestral Aisles
Memoir Mart
Tradition Tray
Fossil Foods
Era Essentials Grocers
Keepsake Kiosk
Heritage Haven
Classic Cart
Epoch Eats
Bygone Basket
Rustic Roots
Ancestor Acre
Century Cart
Golden Age Groceries
Time Honored Treats
Archive Aisle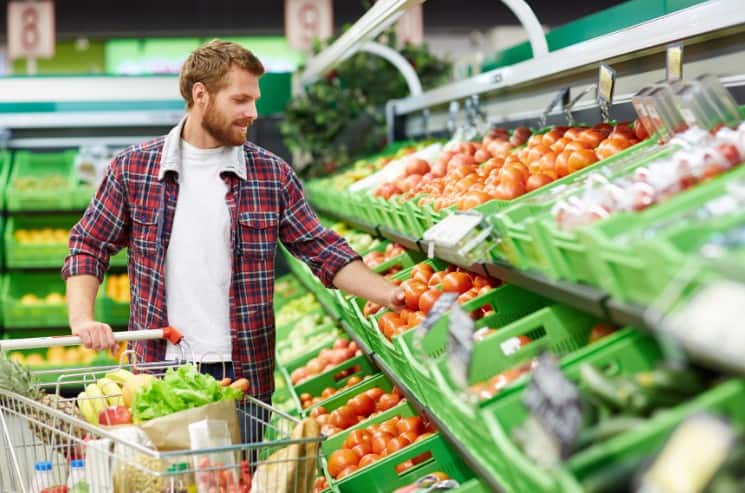 Cool Supermarket and Grocery Names
Chill Chow Supermarket
Frost Foods
Breeze Basket
Icicle Isles
Cool Beans Grocers
Frostbite Foods
Glacier Grocer
Crisp Cuisine
Freeze Frame Foods
Icy Inlet Market
Polar Pantry
Chill Zone Groceries
Arctic Aisles
Fresh Frigid Mart
Zero Degree Deli
Nippy Nibbles
Iceberg Items
Cool Crisp Convenience
Shiver Shop
Deep Freeze Depot
Winter Wave Wares
Chillax Mart
SnoCone Store
Frigid Fresh
Cold Snap Supplies
FroZone Foods
Icy Igloo Outlet
Chill Factor Market
SubZero Superstore
North Pole Pantry
PermaFrost Provisions
Alpine Aisle
Cool Crest Groceries
Boreal Basket
Snowflake Supplies
Gelid Groceries
Chiller Chamber
Frost Front
Arctic Acre
Icebox Bazaar
Trendy Supermarket and Grocery Names
Urban Edibles Market
Trend Table Grocers
Vibe Vittles
Chic Chow Supermarket
Hip Harvest Hub
Fresh Fad Foods
Nosh Nook
Groove Goods
Pulse Produce
Slick Snacks Store
Mode Mart
Swank Supplies
In Vogue Vegetables
Pop Pantry
Now Nibbles
Style Staples
Zest Zen Market
Kool Kart Grocers
Scene Supermarket
Haute Harvest
Bop Basket
Metro Meals
Trendy Tray
Verve Village Grocers
Cultured Crops
Snazzy Selections
Vogue Village Market
Nouveau Nibbles
Posh Produce
Fresh Findings
Current Cart
Sway Stock
Groovy Grocer
Spry Space
New Wave Wares
Buzz Basket
Aesthetic Aisles
Swag Store
Neat Nibbles
Gen Y Grocery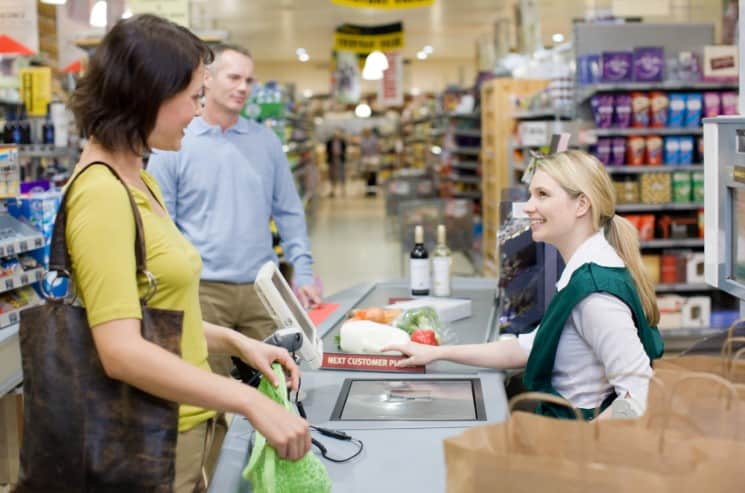 Clever Supermarket and Grocery Names
Brainy Bites
Punny Produce
WiseBuy Market
Bazaar Brains
Smarty Snacks
Insight Isles
Whiz Warehouse
Bright Basket Grocers
Genius Grocer
Thinker Trove
Savvy Stock Supermarket
Acumen Aisles
Cerebral Crops
Logic Larder
Intellect Inlet
Mindful Mart
Bright Bites
Clever Crate
Sage Shelf
Quick Quip Grocers
Brain Box Market
Witty Warehouse
Insightful Items
Astute Acre
Wisdom Wagon
Scholar Shop
Prudent Pantry
Wised Up Ware
KnowHow Market
Sage Supplies
Cleverly Cultivated
Bright Bean
Mind Mart
Acuity Aisle
Slick Stock
Shrewd Shelves
Apt Aisle
Nifty Nourish
Brain Berry Grocers
Erudite Eats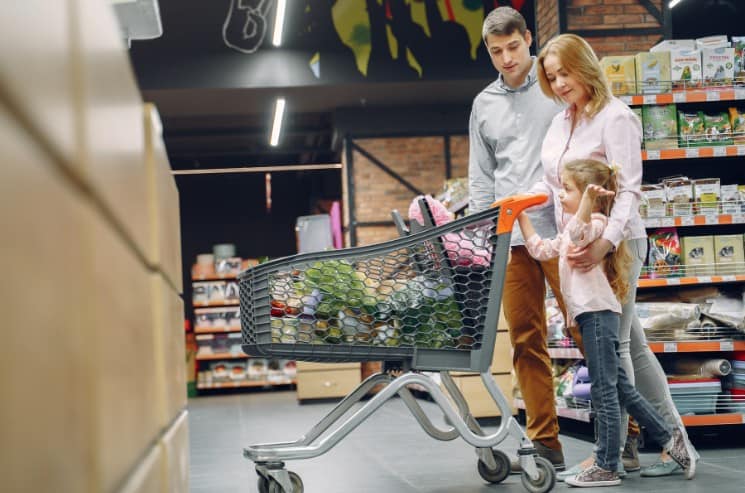 Funny Supermarket and Grocery Names
Laughing Loaves
Giggle Groceries
Chuckle Cheese Market
Mirth Mart
Joke Joint Groceries
Pun Produce
Snicker Snacks
Guffaw Grocer
Whimsy Warehouse
Jest Junction
Ticklish Tomatoes
Humor Hut
Silly Stock
Droll Deli
Quirk Quinoa
Folly Foods
Merriment Market
Witty Wheat
Chuckles Chow
Jest Juice
Kidding Kart
Prank Pantry
Banter Basket
Laugh Lot Grocery
Jolly Green Grocers
Smile Snack
Jest Joint
Chortle Chow
Fun Fruits
Sarcasm Supplies
Glee Grocery
Jest Jam
Gag Grocers
Tease Teas
Hilarity Hub
Wisecrack Warehouse
Tickle Treats
HaHa Harvest
Chuckle Cart
Bliss Bakery Market
Read also: 557 Best Clothing Brand Names to Boost Your Business
Memorable Supermarket and Grocery Names
Echo Edibles
Legacy Grocer
Memora Mart
Emblem Eatery
Time Capsule Treats
Resonate Retail
Indelible Items
Lasting Leaf
Unforgettable Uptake
Stamp Store
Eternal Eats
Remember Rations
Signature Supplies
Recall Retail
Engrave Grocers
Imprint Imbibe
Notable Nourish
Impact Igloo
Iconic Items
Forever Foods
Persist Produce
Monument Market
Epicurean Echo
Heritage Hold
Lasting Larder
Retain Retail
Emblematic Edibles
Vanguard Veggies
Undying Uptake
Immemorial Mart
Sustain Store
Perennial Pantry
Timeless Tray
Evermore Eats
Infinite Isles
Memora Meal
Eternal Oasis Outlet
Sustained Supplies
Perpetual Produce
Legacy Lanes
Names for a Supermarket Generator
Aren't these supermarket names enough? You can also try this supermarket and grocery store name generator.
More Names Collections
Read also our other names collections:
Video – How to name your business:
How to name you business?
Pin this for later and to your friends: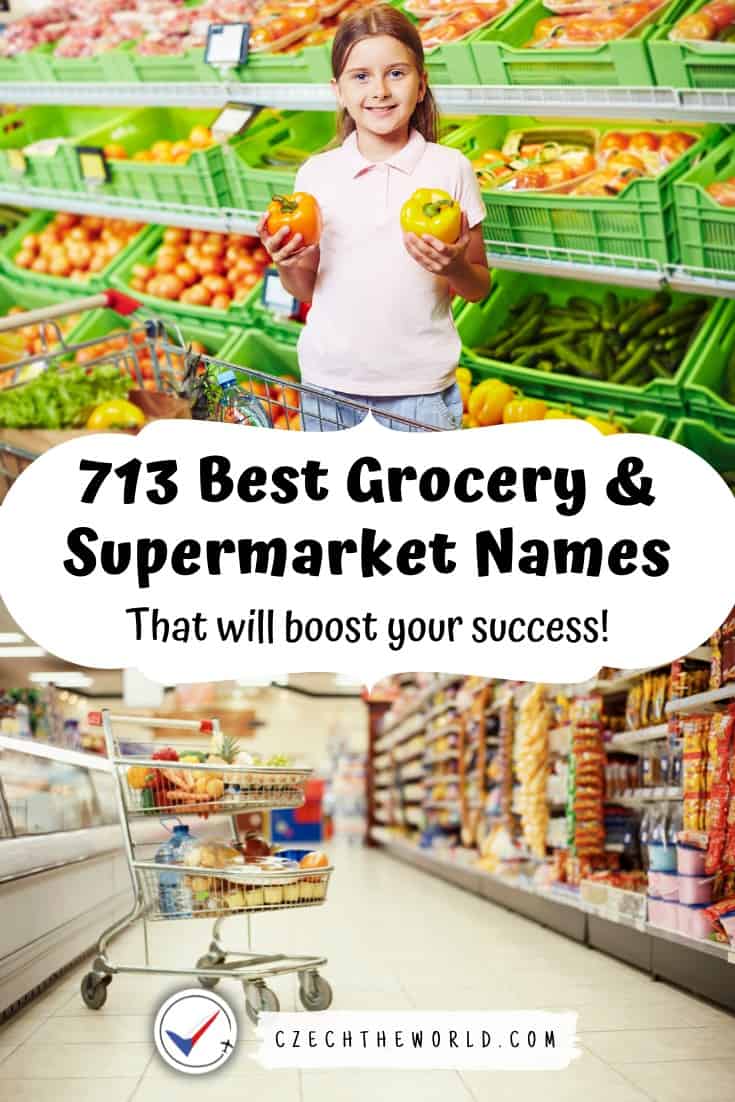 Do you like this post about grocery store names? Share it with your friends:
Disclosure: Please note that some of the links above may be affiliate links, and at no additional cost to you, we earn a commission if you make a purchase. We recommend only products and companies we personally use and we use this income for further improvement of this website. Thank you!