Where and how to find cheap accommodation? We have prepared a complete guide for you based on our personal experience on how to save money on accommodation during travels.
General tips for finding cheap accommodation
In this section, we have written 10 general tips for all search engines. If you follow them, you will save a lot of money and time on accommodation.
1) Use filters and use them correctly
W absolutely love filters on search engines. When used properly, it saves you a lot of time and you will find exactly the perfect cheap accommodation you need.
Budget – Set your budget.
Location – do you care about location? If you don't want to end up in a remote or less beautiful neighborhood, choose a location with a rating of at least 7 or 8.
Distance from the center – set the maximum distance you want to be from the center.
Star Rating – we personally don't really care about star ratings because they often don't really correspond with the real quality. It only means that the hotel meets some standards that are often not really important (such as a telephone in every room or a minibar).
Free cancellation
Breakfast included
24h reception desk – if you plan to arrive at night or don't know the exact time of arrival.
Parking – it may be difficult or expensive to park near some downtown hotels.
Wi-Fi internet access – it's not always commonplace.
Double bed
Entertainment – fitness, massage, sauna, walking tours, bicycle or motorbike rental and more.

2) Trust the reviews and read the comments
Hotel reviews aren't on the search engines for nothing. It's always good to read them and trust them. Generally, people are not critical enough, therefore rating 7 out of 10 is quite below average. 6 is already bad. We recommend looking for accommodation with a rating of at least 7 and ideally at least 8.
On the contrary, getting 10 out of 10 is almost impossible and anything 9 or more is great.
The amount of ratings is also important. If the hotel has only 5 ratings, it can be biased.
Review comments also tell a lot. Especially comments on worse ratings. You will find the reason why the user assessed the stay negatively and what to watch out for. On the other hand, you may find that people give low ratings for the small details you don't care about (such as too small towels).
3) Avoid public holidays and popular dates
In popular dates (such as Easter, Christmas or New Year's Eve), accommodation is usually more expensive and sold out well in advance. So try to avoid these dates. It is also good to find out when public holidays and school holidays are in the country you are traveling to and avoid these too.
Accommodation is also usually more expensive on weekends.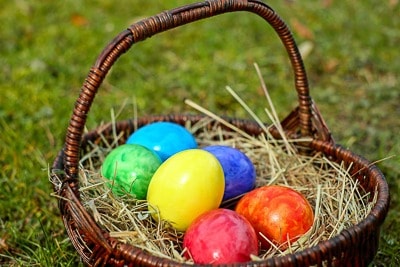 4) Take advantage of the lowest price guarantee
Both Booking.com and Agoda.com search engines provide the lowest price guarantee. So if you have, for example, already booked accommodation via Booking and have found a lower price for the same term at Agoda afterward, Booking will pay you a difference. The same is true the other way around.
Download a Google Chrome extension – Gopher, which automatically searches other web engines for better deals.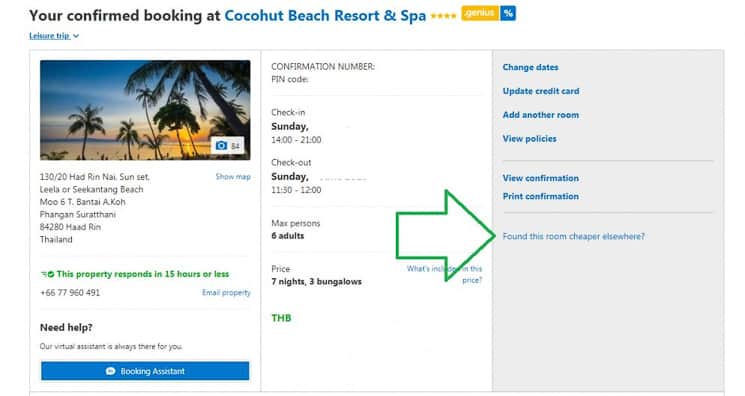 5) Search for cheap accommodation on a map
If you don't look at the map and accidentally book a cheap hotel which is far from the city center, you may then spend a lot of money and lose a lot of time just on traveling.
All major hotel search engines allow efficient map search. First, filter out your main requirements and then choose a good compromise between price and distance based on the map.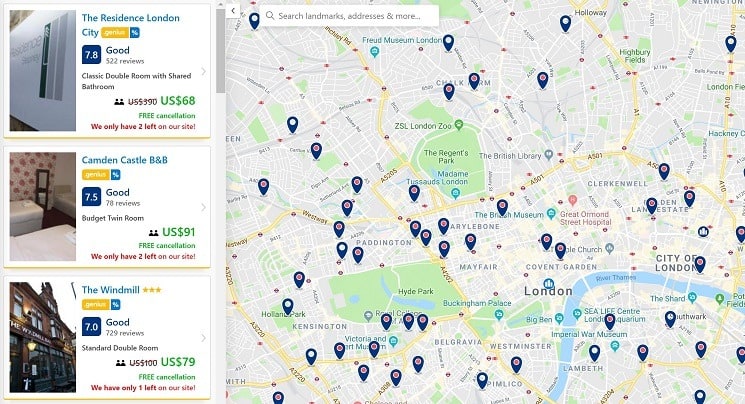 6) Use loyalty clubs
Most accommodation search engines have a loyalty club that rewards registered customers.
Booking.com has a so-called Genius status which you will earn if you stay twice in the last two years. This gives you a 10% discount on selected hotels.
On Agoda, just register for a member club for free and receive various discounts.
On Couchsurfing, you can buy a paid membership. This gives you the ability to send unlimited requests as well as greater credibility.
7) Beware of additional fees
Always look at what's included in the price and what's not. For example, air conditioning or heating is often not included in the price. If you come to the place and find out that there is extreme heat or you are freezing in the room and you want to pay for air conditioning or heating, then it will probably cost you more than sleeping in a better hotel, where everything is included in the price.
Another common additional fee is the city tax. Some hotels have extra charge for Wi-Fi internet, parking, fitness center and other services.
8) Take advantage of free cancellation
Some hotels allow free cancellation. You can book the hotel and then look for last-minute deals and if something cheaper / better appears, you can cancel the original accommodation and book a new one.
Do you find this immoral? Believe that a lot of people do it and hotels count on it.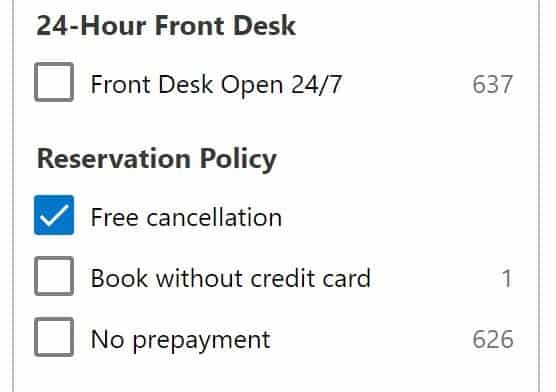 9) Stay longer than one night
Many hotels offer a discount if you stay more nights. You can often find deals like 4 nights for the price of 3 and so on.
10) Book cheap accommodation last minute
Hotels are trying to sell their unfilled rooms last minute. If you search for hotels sometime between 4pm and 8pm, you will often find 20% to 70% discounts. This way you can afford a much more luxurious hotel at the cost of a cheap hostel.
Beware! Do this only if there is a lot of accommodation possibiliteis in the area and not in the popular dates. It could also happen that everything will be sold out and you will pay significantly more.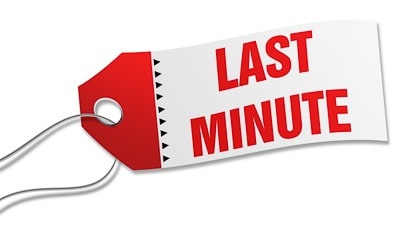 Commercial Accommodation
The easiest way to stay. You don't have to send any requests, you have no duties and you know what you are paying for (usually). Let's take a look at the best booking sites around the world:

Booking.com – cheap accommodation around the world
In most parts of the world, you will find the cheapest deals on hotels and hostels on Booking.com. We book most of our accommodation through Booking and we have only good experience.
Use this link to get a 10% discount on your first accommodation (if you don't already have an account, you need to create one).
Take advantage of Booking's cheapest date recommendation – they compare prices on nearby days and recommend the cheapest date.
We wrote a whole article about searching on Booking here: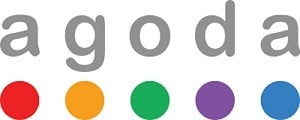 Agoda – cheap accommodation in Asia
If you are searching for accommodation in Asia, you can find the best deals at Agoda.com website. We have also booked a lot of our accommodation through Agoda and we can totally recommend it.
It is worth using together with Booking.com. Sometimes there are better deals at Agoda and sometimes at Booking. Some hotels are also not listed on one or the other search engine at all.
Agoda also offers various discounts to certain destinations – check them here.

Airbnb – cheap accommodation in rented appartments
Another option is to use the Airbnb website. You can usually find a really nice apartment for the price of a budget hostel. We also have only great experience with Airbnb.
If you don't have an Airbnb account yet, use this link to get a $40 discount for your first stay.
Check our article about searching on Airbnb:

Hotwire – last minute cheap accommodation
You can find great last minute deals at Hotwire.com.
In addition to the regular offers, you will also find there anonymous offers, where you don't know in advance which hotel they will provide you. You will specify the location and quality of the hotel (star rating) and Hotwire will then give you a hotel that meets the conditions at the last minute.
Other options for finding a commercial cheap accommodation
You can also try other accommodation search engines. Sometimes you can find the cheaper offer of the same hotel.
Mutual Accommodation
Mutual accommodation is a way to find accommodation for free and to experience a little cultural exchange. People around the world offer accommodation in their homes. It doesn't mean that you also have to accommodate them. There are people who are just travel and also people who just host (it's fun for them and they meet new people).

Couchsurfing
If you want a cultural exchange and experience in addition to accommodation, you can try Couchsurfing. The hosts offer free accommodation at their home.
However, you shouldn't just take it as free accommodation but give it something extra from you. For example, bring a gift from your country or cook dinner for your host. Tradition is also to sit and talk in the evening together.
Personal experience
We have already used Couchsurfing several times in different countries and so far we don't have a single bad experience. The hosts were always nice and prepared for us a feast for dinner many times. Sometimes they even guided us around town or gave us great tips on what to visit.
How to use Couchsurfing?
First, you need to register at Couchsurfing.com. It is important to fill out your profile carefully, upload a photo, and ideally ask your friends who are already on Couchsurfing to write you some reference. It's good to add your friends to your network too. The profile then looks more trustworthy.
How to reach guests? In the basic version of Couchsurfing, you have the possibility to send 10 applications per week. You can purchase a verified membership with which you can send an almost unlimited number of requests. This membership is permanent (it is paid only once).
It is a good idea to choose hosts carefully, ideally with similar interests and good response rates. Write about what you have in common and why you would like to stay with him or her. You can send out more requests, some of them will usually not be currently available.
Other mutual accommodation options
BeWelcome.org – a service very similar to Couchsurfing. A good alternative to big cities where is it more difficult to find Couchsurfing host.
Warmshowers.org – This portal serves for the mutual accommodation of cyclists. It works on the same principle as Couchsurfing.
GlobalFreeLoaders.com – A service for hospitality sharing with the largest members base in Australia.
Campnmygarden.com – A service that connects people who love camping. It allows you to build a tent in someone's garden for a small fee.
Advantages and disadvantages of mutual accommodation
Everything has its pros and cons, let's summarize the most important:
Advantages
You will experience more adventure and cultural exchange.
You will meet interesting people.
It's free.
You can get valuable travel advice from locals.
Disadvantages
You have fewer options – there are considerably fewer offers than for commercial accommodation.
Host search is more complex and may take a long time.
Less privacy, comfort, and flexibility
You may encounter a host, who is not your cup of cake.
Security – Generally, people who offer shared accommodation are good people. However, it is necessary to respect basic safety rules, read references and not trust strange profiles.

House sitting
House sitting is another way to get accommodation for free. It works so that people who have pets leave for vacation and need to help with the animals for the duration of their vacation. You can get accommodation in a beautiful home in exchange for animal care.
The world's most widely used house sitting portal is TrustedHouseSitters.com. An exception is New Zealand, where most of the house sitting offers are on the Kiwihousesitters.co.nz portal.
Personal experience + How to use house sitting?
We have tried house sitting in New Zealand and we can only recommend it. It's the cheapest way to stay.
It is important to thoroughly fill out the profile, including photos (ideally with pets). In addition, we recommend you to set an alert for newly added house sitting offers and write them off as soon as possible. For some homeowners, even a Skype or phone conversation is enough, others prefer a personal meeting.
Initially, it is a good idea to take house sitting even for a shorter period of time (e.g. for a weekend) to get a reference. Once you get the first reference, you won't have a problem finding the next house sitting.
Advantages of house sitting
It's free.
You can have a whole farm or a luxury villa for yourself.
Disadvantages of house sitting
You have to take care of the animals. Sometimes it's easy and you just have to feed them twice a day. But some animals take a lot of time.
You have fewer options – there are considerably fewer offers than for commercial accommodation.
Host search is more complex and may take a long time.
It may be harder to get a house sitting before you get your first reference.

Wwoofing – work for accommodation and food
Another option for rather long-term accommodation is to work on farms, in hostels, schools or animal rescue stations. As a rule, it is an auxiliary work (a few hours a day), in exchange for accommodation and food (most of the time).
The biggest Wwoofing websites are:
Advantages of Wwoofing
It's not hard work – you work only a few hours a day.
You will learn new things.
You will meet interesting people.
You will get to know the local culture.
Disadvantages of Wwoofing
You are not paid – you will get small pocket money at maximum.
It's mostly only long-term accommodation.
Student Housing
Whether you are searching for student housing in London or New York, don't forget to check out amber student accommodation to look for affordable and hygienic accommodation.
They are one of the most prominent service providers in the industry. And handle all the legal paperwork and other formalities to ensure fast and easy bookings.
Check this great video about finding cheap accommodation:
More tips for your travels:
We have prepared for you this comprehensive list of links, discounts, and resources for travel planning in one place. Bookmark this page and whenever you plan a vacation in the future, just open it and save yourself a lot of time.
1) Where to book accommodation?
2) How to find cheap flights?
3) How to rent a car?
We recommend a comparison portal RentalCars.com to compare the best offers of all available rental companies.
Pin cheap accommodation for later and for your friends: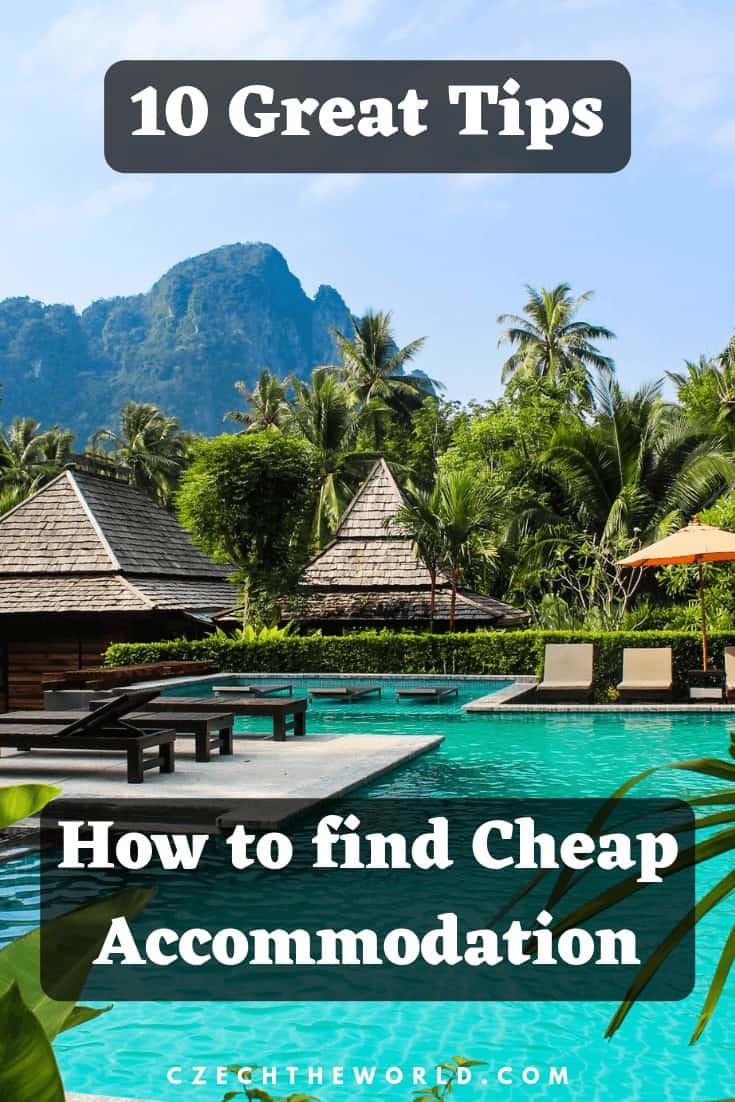 Did this post about cheap accommodation help you? Share it with your friends! It can help them too!
Disclosure: Please note that some of the links above may be affiliate links, and at no additional cost to you, we earn a commission if you make a purchase. We recommend only products and companies we personally use and we use this income for further improvement of this website. Thank you!