Are you wondering, how to name your farm? Check our ultimate collection of the best farm names ideas.
We have divided these names for farms into several categories – catchy, romantic, biblical, clever, inspired by wildlife, water, plants, and more…
You can jump to those categories in the table of contents:
Best Farm Names
Amber Waves Acres
Bluebell Homestead
Crimson Clover Farm
Dewdrop Dairy
Elderflower Orchards
Fernwood Fields
Golden Grain Grove
Harvest Moon Haven
Ironwood Estates
Juniper Meadow Farms
Keystone Ranch
Lavender Lanes Farm
Meadowlark Range
Nightingale Nurseries
Oak Hollow Farms
Prairie Blossom Patch
Quail Run Farmstead
Riverbend Ranch
Sunflower Savanna
Thistle Thorn Farm
Upland Pastures
Vintage Vale Farm
Willow Wind Acres
Crossroad Cattle Co.
Daybreak Dreams Farm
Echo Valley Estates
Falconridge Farm
Greenwood Grange
Heirloom Harvests
Infinity Field Farms
Joyful Journeys Farm
Kindred Spirits Homestead
Lotus Lake Lands
Mystic Meadows
Noble Nest Farm
Orchard Oasis
Peaceful Pastures
Quiet Quail Farm
Rustic Roots Ranch
Starlight Station
Catchy Farm Names
Breezy Barns
Prancing Pony Farm
Cluckin' Haven Homestead
Sunnyvale Acres
GreenSprout Groves
Happy Trails Farmstead
Buzzing Bee Orchards
Frolic Fields Pastures
Whistling Wheat Farms
Red Robin Ranch
Tumbleweed Terraces
Harvest Hues Haven
Giggling Goat Estate
Hummingbird Hillside
Skipping Stone Farms
Dandelion Dell
Puddle Duck Produce
Quirky Quail Quarters
Blue Sky Barnyards
Crooked Creek Cultivations
Razzle Dazzle Ranch
Beaming Brook Farm
Mirthful Meadows
Jolly Green Farms
Golden Gables Grove
Cackling Corner
Peppy Pastures
Jovial Journeys Plot
Frothy Fox Farm
Blazing Pitchforks Paddock
Chuckling Chicks Farmstead
Orchard Oasis
Zesty Zenith Acres
Vibrant Vale
Silverbell Savanna
Ripple Road Ranch
Jubilant Grove
Wiggly Wagtail Woods
Serendipity Spread
Cider Sip Farms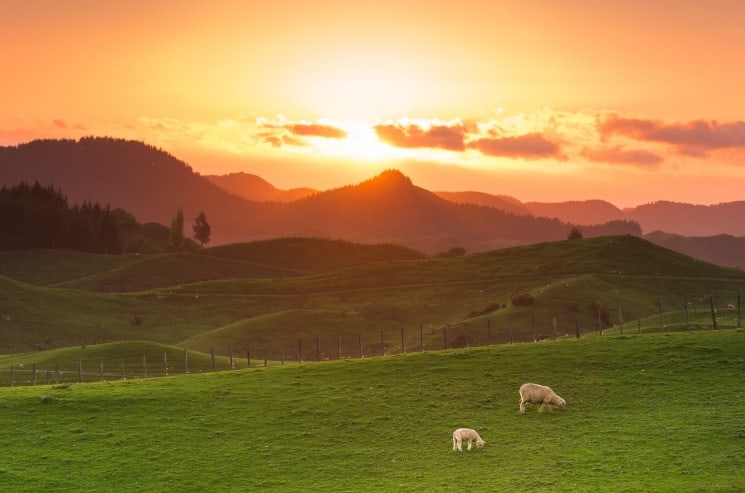 Romantic Farm Names
Sweetheart's Sanctuary
Cupid's Corner
Lovebird Lane Farms
Rose Petal Ranch
Amour Acres
Embrace Estate
Heartsong Homestead
Cherish Field Haven
Adore Arbor Acres
Beloved Bluffs
Enchanting Edges Farm
Serenade Springs
Romeo's Retreat
Juliet's Garden
Passion Pastures
Tryst Terrace Farm
Harmony Hill
Ardor Arbor
Sweet Embrace Estates
Eros Orchard
Romance Ridge
Valentine Vale
Honeymoon Hollow
Cupid's Cultivations
Whispering Willows
Tender Tulip Terrain
Affectionate Acres
Lovers' Lane Farmstead
Cozy Cupola Range
Poetic Paddock
Divine Dove Domain
Enamored Orchard
Nuzzle Nook Farm
Swoon-Moon Fields
Desire Dale
Endearment Orchard
Caress Crops Farm
Ardor Acres
Beau's Blossoms
Moonstruck Meadows
Biblical Names for a Farm
Eden's Orchard
Bethlehem Bounty
Galilee Grains
Gethsemane Gardens
Zion's Zenith
Canaan Crops
Shiloh Springs
Nazareth Nook
Bethel Barns
Jericho Junction
Calvary Cross Farm
Balm of Gilead Grove
Sinai Citrus
Jordan's Journey
Genesis Grounds
Revelation Ranch
Apostles' Acres
Corinthians Corner
Ephesians Estate
Damascus Domain
Exodus Earth
Leviticus Livestock Co.
Deuteronomy Dell
Samaritan Soil
Judea Journeys
Philippi Fields
Psalms Pastures
Proverbs Patch
Solomon's Solace
Elijah's Vineyard
Patmos Pastures
Capernaum Cattle
Ark Anchor
Covenant Creek
Lazarus Lands
Noah's Nook
Moses Mount
Emmanuel Estates
Isaiah's Isle
Tabernacle Terrace
Country Farm Names
Big Red Barnyard
Old Stone Hearth
Maplewood Meadows
High Horse Hills
Lone Wolf Ranch
Ironclad Pastures
Cobblestone Acres
Rustler's Range
Prairie Dust Plains
Cedarwood Station
Buckaroo Barn
Whiskey Creek
Saddleback Sands
Hitching Post Homestead
Wildflower Wayside
Horseshoe Haven
Big Sky Grange
Bluegrass Bluff
Rodeo Ridge
Lariat Loop Farms
Chuckwagon Chateau
Outlaw Oasis
Tumbleweed Territory
Mustang Meadows
Wagon Wheel Ranch
Barbed Wire Bungalow
Dusty Trails Domain
Rawhide Retreat
Cowboy Corner
Homesteader's Haven
Cactus Cove
Spur Spoke Sanctuary
Frontier Farms
Ponderosa Pasture
Wrangler's Rest
Crooked Arrow Acres
Bandit's Barn
Prairie Pines
Stampede Station
Lonesome Dove Lands
Read also: 375 Best Farm Slogans to Boost Your Business Success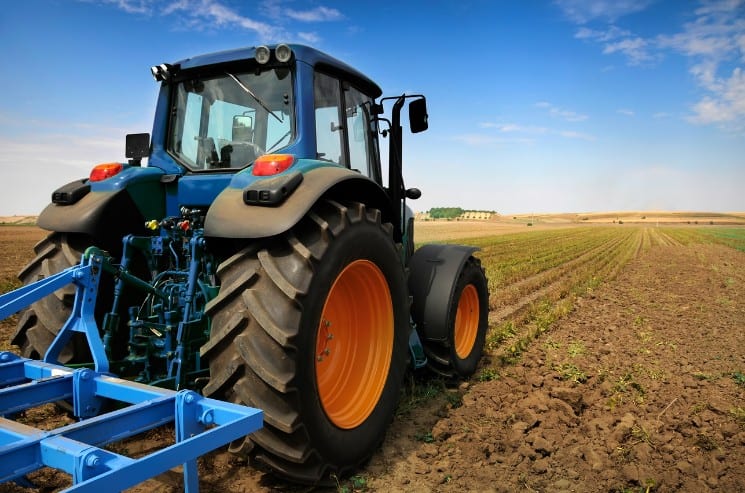 Funny Farm Names
Cluck & Chuckle
Moo Moo Meadows
Hee Haw Haystack
Giggle Garden
Baa Baa Bistro
Quack Quorum
Squeal & Deal
Ewe-topia
Grin & Bear It Barns
Rib Tickler Ranges
Chuckle Berry Farm
Puddle Pants Plantation
Snort-N-Whinny
Guffaw Grounds
Moo-chas Grassias Pastures
Gaggle of Geese Garden
Hoot Hollow
Piggle Wiggle Ranch
Crack Up Cornfield
Whimsy Woods
Laughing Llama Lands
Gobble & Squabble
Ha-Ha Homestead
Wise Quackers
Tickled Pink Pastures
Silly Goose Groves
Prankster's Paradise
Joker's Jackpot
Bumblebee Boulevard
Banter Barnyard
Fiddlesticks Farm
Noodle Nest
The Yolk's On You
Chortle Cattle
Funnymead Farm
Jester's Grove
Frolic Farmstead
Mirthful Meadows
Goofy Grove
Droll Dell
Unique Farm Names
Azure Acreage
Vermilion Villa
Obsidian Orchard
Garnet Grove
Cobalt Crops
Indigo Isle
Alabaster Acres
Onyx Oasis
Tangerine Terrain
Zephyr Zest Farm
Quartz Quarry Farm
Fandango Fields
Viridian Vineyards
Saffron Savanna
Periwinkle Pastures
Fuchsia Farmstead
Mauve Meadow
Turquoise Trail
Sienna Skies Homestead
Marigold Mansion
Topaz Turn
Crimson Crest
Sagebrush Symphony
Tawny Timberland
Cerulean Seas Farm
Chartreuse Chase
Argent Acres
Beryl Barnlands
Umber Umbra Unit
Malachite Meadows
Lapis Lazuli Lands
Tidal Terrace Farm
Sepia Sunrise
Celadon Ceres
Aquamarine Acres
Chestnut Charm Farm
Vermilion Ventures
Gingerbread Grove
Wisteria Wonderland
Heliotrope Homestead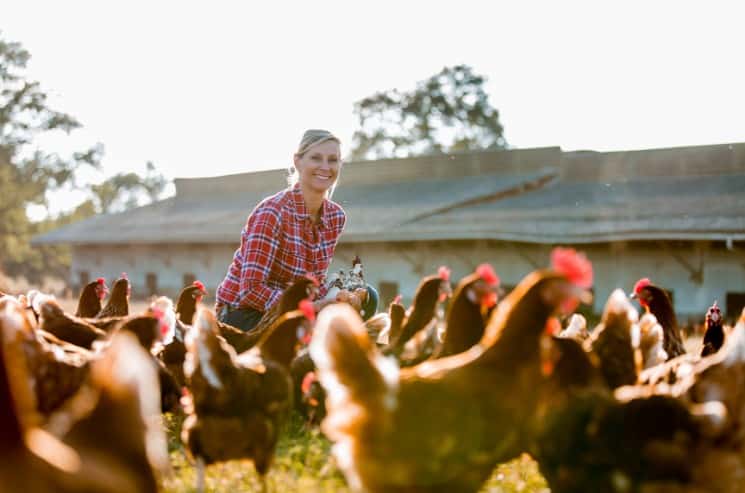 Fancy Farm Names
Chiffon Chateau
Plush Pastures
Swank Seeds Estate
Silk & Satin Sanctuary
Brocade Barn
Taffeta Terrace
Velvet Vale
Cashmere Cropland
Damask Domain
Lacewood Lane
Posh Pasture
Ornate Orchards
Splendid Sprouts
Regalia Range
Majesty Meadows
Grandeur Grange
Tapestry Turf
Lavish Lands
Bouquet Barnyard
Satin Stock
Tiara Terrain
Elegance Estate
Ritz & Rustic
Fancy Furrows
Deluxe Dew Drops
Gala Grove
Vogue Vegetation
Charisma Cattle Co.
Affluent Acres
Divine Daisy Farm
Noble Nectarines
Ritzy Roots
Suave Soil
Haute Harvest
Dashing Daisy Domain
Exquisite Elm Estate
Pristine Pasture
Radiant Rose Range
Sovereign Strawberries
Genius Grains
Creative Farm Names
Whimsical Willow Farm
Echoing Embers Estate
Mosaic Meadowlands
Tapestry Trails Ranch
Origami Orchard
Mirage Meadows
Twilight Tides Farm
Canopy Canvas Acres
Spiral Sprout Lands
Puzzlewood Patch
Fable Fields
Luminous Leaf Farm
Terra Tapestry
Velvet Vineyard
Serendipity Sands
Crescent Crest
Abstract Acres
Harmonic Haven
Mythic Mountain Farmstead
Riddle Range
Secret Garden Groves
Infinity Ivy Farm
Orbital Olive Orchards
Palette Pastures
Quantum Quail Quarters
Fractal Farm
Paradox Pastures
Enchanted Elm Estate
Cosmic Cornfields
Timeless Terrain
Mystic Meadow
Chameleon Creek
Pictorial Pines
Illusion Isle
Genesis Grounds
Dreamweaver's Dell
Arcadia Acres
Fablewood Farms
Phoenix Field
Echoing Eden Estate
Clever Names for a Farm
Grains of Wisdom Growers
Eureka Estate
Thinking Thicket
Crop Cognition
The Plow and Thinker
Brainy Barnlands
Ingenious Acres
Ponder Pastures
Bountiful Brains Farm
Wit & Willow
Genius Grove
Clever Clover Fields
Smart Seed Farmstead
Sagebrush Solace
Mindful Meadows
IQ Irrigation Inc.
Smarty Sprouts
The Educated Edamame
Literate Lettuces
Intellect Orchard
Brains and Barley
Wise Watermelon Way
Scholarly Strawberries
The Prudent Pumpkin Patch
Sapient Saplings
The Rational Ranch
Profound Pasture
Orchard of Omniscience
Bookish Beetroots
Philosophical Farm
Perception Pines
Bright Bulb Beans
The Knowing Nectarine
Thoughtful Thyme
Logical Leeks Land
Cerebral Citrus Circle
The Wise Walnuts
Insightful Iris Imprint
The Mindful Mango Grove
Clever Cattle Commons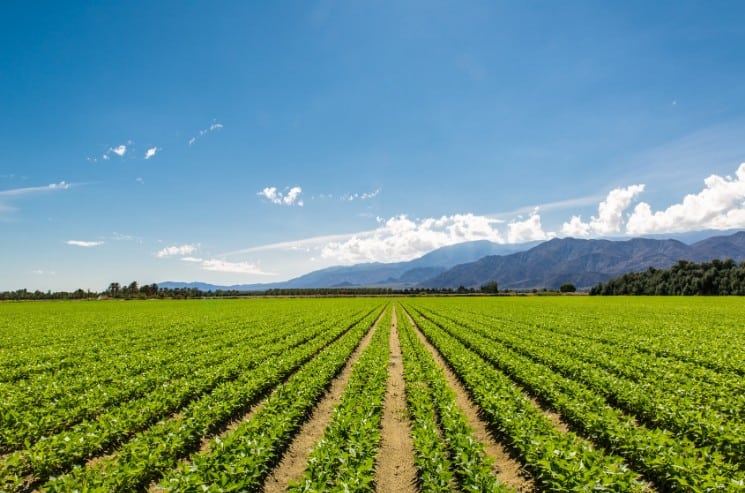 Cute Names for a Farm
Bunny Burrow Farmstead
Puddle Duck Pond
Fluffy Fields
Cuddlesworth Cattle Co.
Giggling Goat Grove
Jolly Jumper Farms
Snuggle Pig Pastures
Sweet Peep Meadows
Ticklish Tomato Farm
Cozy Cow Corner
Purrfect Pastures
Butterfly Breeze
Whisker Woods
Dandy Duckling Dell
Squeaky Squirrel Sanctuary
Velvet Paws Villa
Happy Hooves Homestead
Patchwork Piglet Parlor
Little Lamb Land
Mitten Kitten Mills
Buzzy Bee Barn
Ticklebelly Trails
Woolly Mammoth Meadows
Giggleberry Greenhouse
Bumblebee Bliss
Paws & Picket Fence
Frolic Fox Farm
Merry Meadow Mice
Cheerful Chickadee Charm
Kitten Cotton Fields
Hummingbird Haven
Waddle Waterfront
Doodle Duck Dock
Sprinkle Sprout Space
Hopping Hare Hill
Sunshine Sheepfold
Beaming Badger Base
Fuzzy Fawn Farm
Whispering Whippet Woods
Tickleme Turnip Town
Farm Names inspired by Wildlife and Animals
Badger's Brook
Falcon's Rest Ranch
Stag's Leap Farms
Wolf Willow Way
Ravenwood Ranch
Bison's Bluff
Turtle Creek Farmstead
Mustang Meadow
Foxglove Farms
Heron's Haunt
Deerfield Acres
Otter Oasis Organics
Bobcat Barn
Elkwood Estates
Squirrel's Nook
Coyote Crossing
Beaver Brook Farms
Lynx's Lair
Warbler Woods
Gopher Glen
Panther's Prowl Plantation
Zebra Zone
Jackrabbit Junction
Lemur's Leap
Antelope Acres
Hawk's Haven
Viper Valley Vineyard
Condor's Cliff
Prairie Dog Plains
Wren's Whisper
Buffalo's Breeze
Chameleon Cove
Orca Orchard
Puffin's Peak
Sloth's Slumber
Raccoon Ridge
Armadillo Acres
Koala Korners
Nightingale Nests
Gazelle's Gallop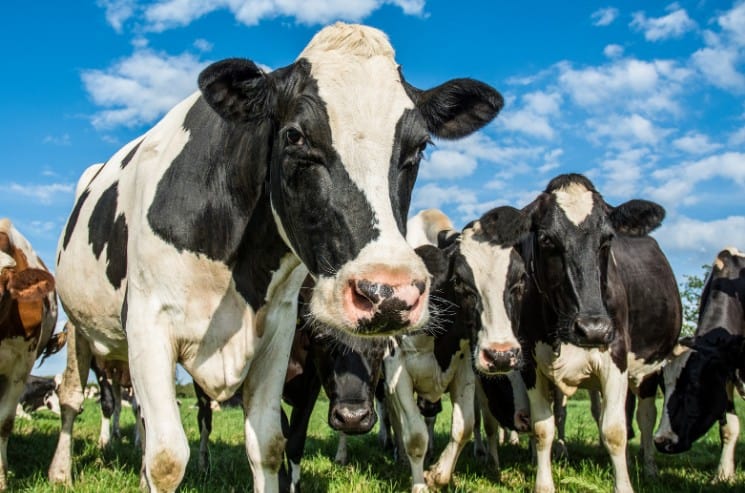 Farm Names inspired by Water (Rivers, Ponds, Creeks)
Cascade Creek Farmstead
Misty River Ranch
Babbling Brook Farms
Serenity Springs Acres
Whispering Waters Way
Pondering Pond Pasture
Tumbling Trout Farms
Rippling River Ranch
Reflections Range
Dewdrop Domain
Drizzle Drift Farm
Willow Wave Walk
Raindrop Ridge
Lagoon's Lap
Silver Stream Homestead
Springwater Sanctuary
Dewy Dale
Aquifer Acres
Creekstone Crossing
Damp Daffodil Dell
Splashy Spring Farm
Monsoon Meadow
Oasis Orchard
Puddle Duck Pastures
Currents and Crops Co.
Frothy Foam Farms
Brook Blossom
Torrent Trail
Pond Paddock
Streamlet Stride
Riverbend Roots
Dripping Dew Farms
Moist Meadow
Wetlands Wharf
Rainy Rose Ranch
Dewdrop Pastures
Driftwood Dock
Tidal Tree Territory
Wavy Wheatfield
Gushing Grange
Farm Names inspired by Plants and Trees
Cedar Grove Cultivation
Sycamore Shadows
Magnolia Meadow
Sunflower Savanna
Pinecone Patch
Birchwood Barn
Willow Whisper Farm
Redbud Retreat
Dogwood Dell
Cherry Blossom Chateau
Hemlock Homestead
Rosewood Ranch
Mapleton Meadow
Spruce Spring Station
Acorn Acres
Thistle Thicket Farm
Olive Orchard Oasis
Elderberry Estate
Huckleberry Hill
Juniper Junction
Dandelion Domain
Elm End Farm
Fig Forest
Snapdragon Space
Grapevine Grove
Ivy Inclosure
Lavender Lane
Mossy Mound
Nettle Nook
Oak Oasis
Peony Pastures
Quince Quarter
Raspberry Ridge
Sumac Station
Tarragon Territory
Upland Umbel Farm
Vervain Vale
Wheatgrass Way
Xylosma Xanadu
Yarrow Yard
Names for a Farm Generator
Aren't these names enough? You can also try this farm name generator.
More Names Collections
Read also our other names collections:
Video – How to name your business:
How to name your business?
Pin these names for farms for later and to your friends: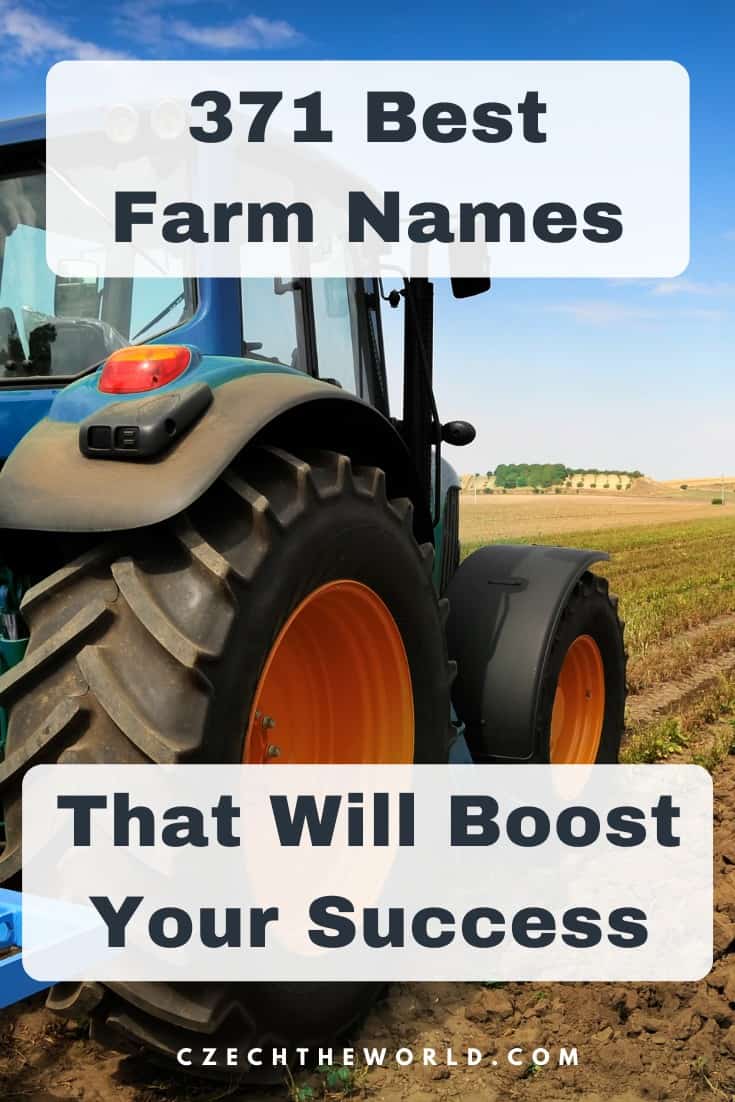 Do you like this post about names for a farm ideas? Share it with your friends:
Disclosure: Please note that some of the links above may be affiliate links, and at no additional cost to you, we earn a commission if you make a purchase. We recommend only products and companies we personally use and we use this income for further improvement of this website. Thank you!