1) Everything is bigger!
If you have already heard that there is everything bigger in the USA – it's true. I would call the USA – XXL Amerika or XXL country. We were surprised right after arrival. We stayed at Airbnb for the first night. Our host was a University student around 25 years old. He had a huge house just for himself, two bathrooms, a guest room, a living room table for 10 people with massive wooden chairs like from some castle!
And I am not even speaking about the size of everything else – cooker, refrigerator, and other electronic devices of a size I have never seen before. Simply because European homes are not that spacy – many houses are still hundred years old and there is not a place for the giant refrigerator, huge dishwasher etc.
And it continues with packages of food, cosmetics and everything you can buy in the supermarket. My regular shampoo looks like the one for mini travel suitcase comparing to the U.S. ones. The same goes with drinks – the smallest coffee in McDonald's would be a regular or big size in Europe!
The only thing, which is sometimes smaller in the USA than in the Czech Republic, is beer ?
2) Over-sweetened food and drinks
If I generalize a bit, I would say that everything in the USA is over-sweetened. I should also say, that we are fans of chocolate, cookies, cakes and sweet things in general. But not the U.S. deserts. Every single cookie or muesli bar is way toooo sweet.
And over-sweetened are not only "sweet things' (according to our opinion). Even the bread is sweet. And what about cereals, yogurt or soft drinks. Yes, especially sodas are super sweet!
Therefore, one shouldn't be surprised that there are so many obese people. Which comes to our third point:
3) Not only material things are bigger…. obesity is a problem
We noticed a lot of obese people around us. It is kind of rare to see fat people in Europe (or in Asia), but not in the USA. It is true that the food in the USA is tasty, but it is far from healthy. Fried food is much more commonly and frequently eaten in the USA than in Europe. Of course, even in Europe, most people love hamburgers with French fries and mayonnaise. But not every day…
4) Ice obsession
Americans are literally obsessed with ice. At least this is my opinion. There are huge ice makers everywhere. You can get your ice at gas stations, shops etc. In most European restaurants, you have to specifically ask for ice. In the USA, you have to specifically ask for no ice, even if it's very cold weather.
The water from the soda machine was for us too cold to drink even without ice (we had to mix it with hot water at the beginning). And are they still putting ice in it!
And let's continue with XXL things:
5) Larger sizing
I usually wear M size in Europe. I ended up wearing XS or S in the USA. I was also surprised how large local XXL (or more XXX) can be.
6) Giant cars with automatic transmission and wide roads
Even a small village road in the USA seems bigger than our highway in the Czech Republic. These roads are nice, straight and safe. I wish we had roads like this.
Wider roads mean bigger cars! These cars are gigantic! A lot of pickups and nearly all of them have an automatic transmission – that's genial! Why don't we have an automatic transmission in Europe? Life would be much easier 😀
7) Rules, laws, rules, and laws!
Rules, rules, and again rules. Everybody was super strict about every single regulation. Here is a small example: We wanted to go for free as an employee for a bus tour around Yellowstone. It is seat based – so you can go for free only if there is an empty seat. There were seats. Too many! There were only two customers in the whole big bus, but we weren't allowed to go, because there always need to be more customers than employees on the bus tour.

8) Guns?!
Why every second person owns a gun? It's really a Wild West. You can even see "No weapons" signs at many public places! Does it work? Well, I don't know, but I am glad that you have to pass exams and training courses to be allowed to carry a gun in the Czech Republic.
9) American smile, please!
People in the USA are very enthusiastic. If you have heard about "the American smile", it's a reality. Everything is great, super, lovely, awesome and amazing. It's very easy to start a conversation and people are usually very friendly.
And how were your first impressions coming to the USA? Or how were the first impressions of American coming to Europe? Let us know in the comments!
Read also: 25 Best Things to See in Yellowstone National Park
If you are planning on driving however, be sure to pay safety in mind.
Satisfying your taste for adventure when travelling is all well and good, but you must ensure that your health and safety never come at the expense of your thrill-seeking ways. For example, if you were planning to rent out a motorcycle so that you can take in amazing sights from the open road, you must ensure that you are experienced enough to ride safely. You should also check up on local or state-wide laws, to ensure that you are aware of the steps you should be taking to stay safe on the road, such as speed limits. Always plan your routes out ahead of time, to avoid getting lost or running out of fuel roadside.
Of course, it's also important to remember that even the most cautious amongst us can get involved in accidents from time to time. As such, you should also have some awareness of what to do when things go wrong. This could include learning some basic health and safety regulations, or noting down important numbers ahead of time, such as the contact details of local hospitals or your insurance provider. If you are involved in a motorcycle accident, it may also be worthwhile to reach out to a motorcycle accident attorney sooner rather than later. This is because they will be able to help protect you financially, especially if your insurance will not cover your mounting medical expenses.
Check this video from road trip around USA national parks:
More tips for your travels:
We have prepared for you this comprehensive list of links, discounts, and resources for travel planning in one place. Bookmark this page and whenever you plan a vacation in the future, just open it and save yourself a lot of time.
1) Where to book accommodation?
2) How to find cheap flights?
3) How to rent a car?
We recommend a comparison portal RentalCars.com to compare the best offers of all available rental companies.
Pin this for later or for your friends: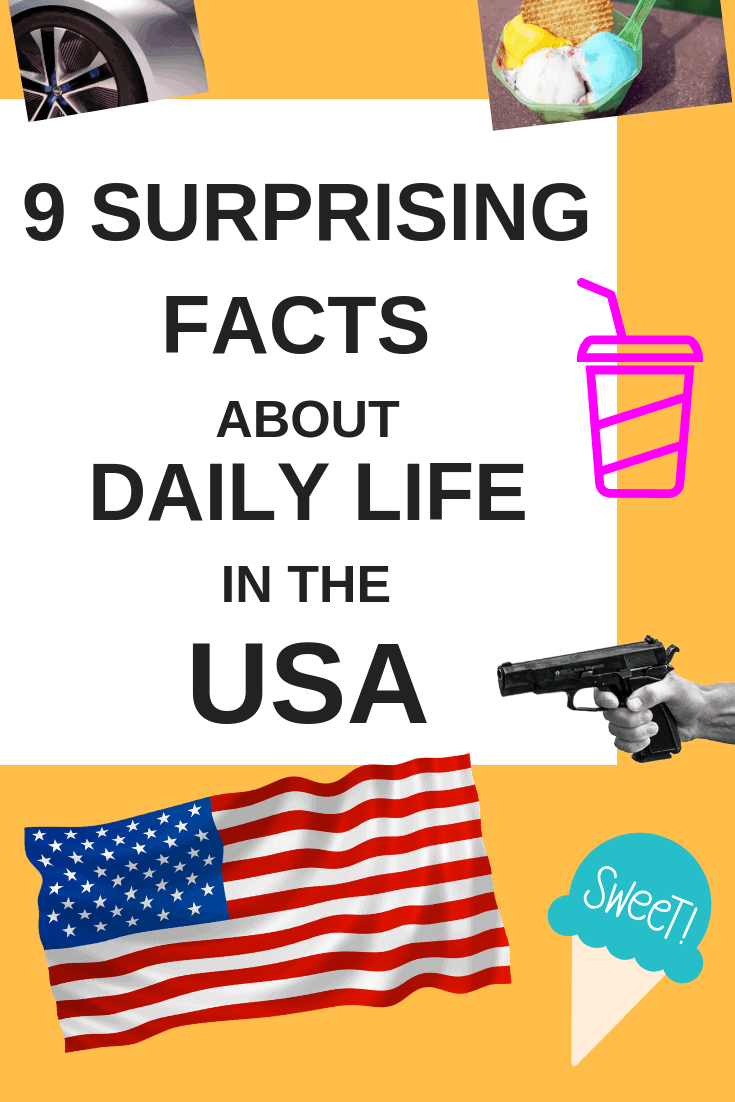 Did this post help you? Share it with your friends! It can help them too!
Disclosure: Please note that some of the links above may be affiliate links, and at no additional cost to you, we earn a commission if you make a purchase. We recommend only products and companies we personally use and we use this income for further improvement of this website. Thank you!