Welcome to Brno, the 2nd largest city in the Czech Republic. Brno presents a perfect combination of history and a modern city. You can find there remarkable places, delicious food, beer, and wine. Brno was voted as 6th most favorite student city in the world! (followed by Prague at 8th position). It's definitely one of the best places to visit in the Czech Republic. Let's have a look at the best things to do in Brno.
This is your Ultimate Guide to Brno City written by local. As I am living there my whole life, you can bet, that I have valuable information no one else can tell you. For your easy orientation, I have prepared a map with all the mentioned places and things to do in Brno.
Best things to do in Brno City Center
Brno City Center is a lovely area which can be easily explored by walk within one day. If you prefer a faster way, you can check guided tours on Segway. Great idea is to buy a BrnoPas, which gives you free public transportation, free entry, and discounts to the best places. So, what to do in Brno?
1) Špilberk Castle
Castle of Špilberk was established in the 13th century. It's situated on 290 meters high hilltop. Špilberk was turned from the royal castle to massive baroque citadel in the 17th century. In its casemates, there used to be the heaviest prison in the Austro-Hungarian empire, intended for the most hardened criminals.
Špilberk Casemates are opened to the public and it's one of the most interesting things to see in Brno Špilberk Castle. You can also visit the viewing tower or some of those permanent exhibitions. Check the opening hours and prices at the official Spilberk website.
You can visit the walls and courtyard of Špilberk for free. At the courtyard, you can find a castle well and chimes (which plays a nice melody every hour). There are also cannons on the wall and a beautiful view of the city.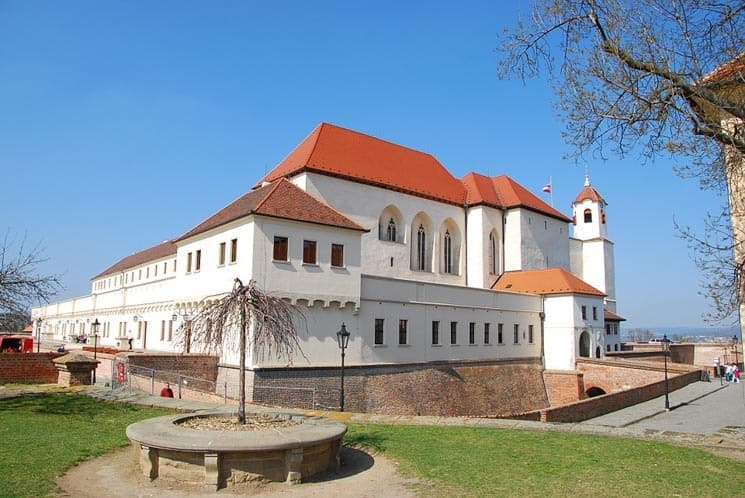 2) Petrov – Cathedral of St. Peter and Paul
Petrov Cathedral is the most iconic building of Brno. It's situated on Petrov hill and you can see it on arrival to Brno from many different directions. You can also see it on our 10 CZK coin. It has a long history. Petrov used to be a Romanesque Chapel in the 11th century, then Basilica (in 12-13th century) and later it was rebuilt into the Gothic style and officially declared a cathedral in 1777.
Cathedral can be visited for free every day from 8.15 to 18.30. There is also a mass every day. You can also climb one of the two impressive 84-meters-tall towers for a small fee. There is a nice view of Brno. If you are interested, you can join commented tour and visit also a cathedral crypt. In this case visit "Diecézní museum" – a building with address Petrov 1 by the stairs (Corner of Petrská street, next to the Cathedral).
Denisovy sady – Park around Petrov – If you are at Petrov hill, make a short walk around Denisovy sady, a nice park with a view to the tallest building in the Czech Republic. This place is also popular for parkour enthusiasts as well as a place where to have a drink and chill.
The most famous legend of Brno – Why the noon is ringed at 11 o'clock at Petrov – this legend dates back to the Thirty Years' War when the Swedish army sieged Brno. General Torstenson and his 28 000 men spent 4 months trying to conquer Brno, which had only 1526 defenders. General Torstenson agreed to call off the attack if they couldn't conquer the fortress by midday on August 15, 1645. Thanks to a wise idea, someone decided to ring noon an hour early that day and Brno was saved. True story: Swedish army was exhausted, and they gave up in the evening of 15.8.1645. 8 000 of Swedes were killed, meanwhile, on the other side, only 250 Brno defenders lost their lives.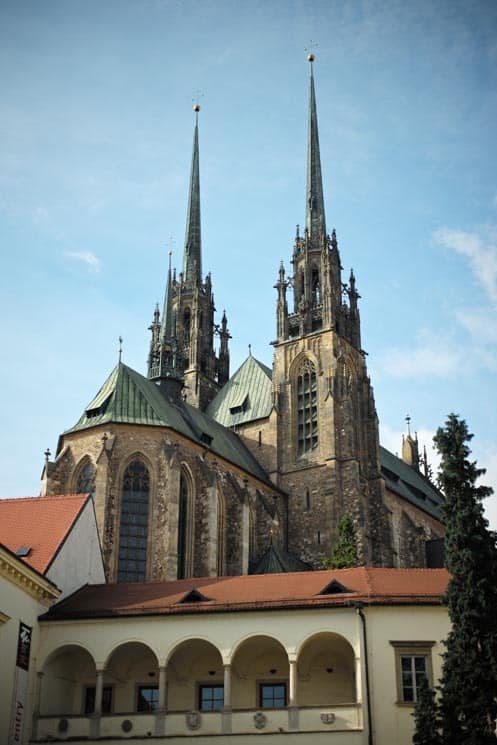 3) Old Town Hall
Brno Old Town Hall has the 63-meters-tall tower which you can climb up and enjoy the view of Petrov Cathedral and Brno City. The tower is open to public from April till October and tickets cost 70 CZK. Opening hours and other info can be found here. The Old Town Hall was built around 1240. There is also a tourist information center.
Before you enter, there are 3 interesting things worth noticing:
Twisted pinnacle – Look up at 5 Gothic turrets decorating the entrance. The one in the middle is twisted. Why? Here is another legend: When the councilors ordered the decoration, they agreed with the sculpturer Anton Pilgram on the price, but when it was nearly finished, they refused to pay him, so he got angry and made the last turret as you can see it – twisted as council manners.
Crocodile aka Brno Dragon – Crocodile is a symbol of Brno City and again it is tied to a legend, according which the Turkish sultan gave the crocodile to Brno Council as a present. The crocodile lived by the Svratka river and locals were afraid of the "dragon", who was killing their sheep. So, one day, one brave man came up with an idea. He took a bull, stuffed it with quicklime and brought it to the river. The crocodile ate it, drank from the river and died because of the quicklime. Now crocodile is hanging in the arched passage at Old Town Hall.
Wheel – You can also see there a wheel. This story began in Lednice town (60 km away from Brno) in a pub. Locals bet with the wheelwright that he is not able to make a wheel and roll it from Lednice to Brno on the same day. But Mr. Birk was so skillful that he was able to make it. As memory and tradition, there is a race of rolling the wooden wheel from Lednice to Brno every year.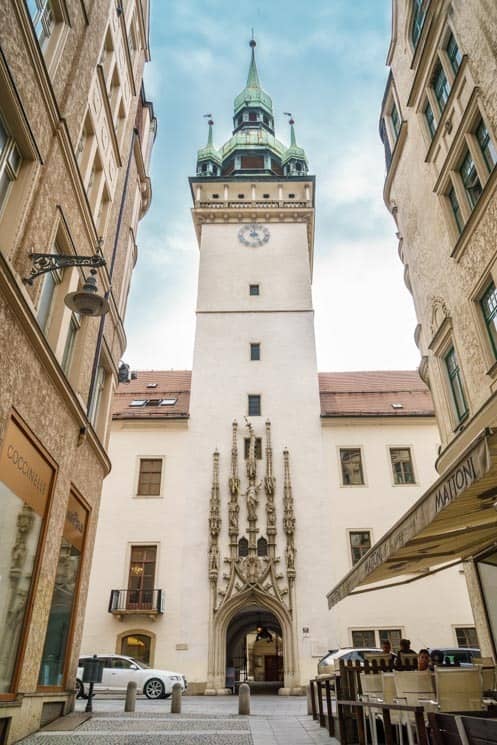 4) Zelný trh (Vegetable market)
Zelný trh is one of the oldest squares in Brno. For centuries, it has been a place where locals buy fruit, vegetables, flowers, and other goods. The dominant of the square is a monumental Baroque fountain by Johann Bernhard Fischer von Erlach. There are 2 theaters, Husa na Provázku, and Reduta – one of the oldest theatre buildings in central Europe. You can find there also the Moravian Museum.
From Zelný trh, you can continue to Biskupský dvůr, Petrov or the Old Town Hall.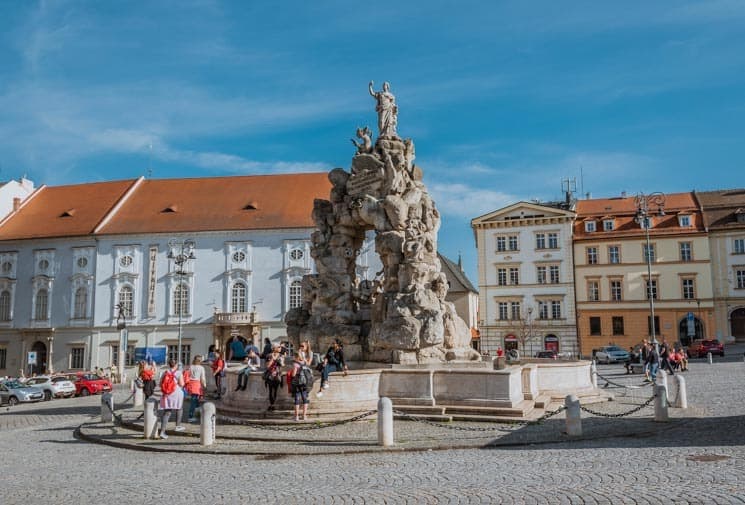 5) Labyrinth underneath Zelný trh
Brno is literally drilled through with the underground tunnels and labyrinths. Have a look to one part underneath Zelný trh.
The cellars were built since medieval times. Typically, they were used as storage units for food, beer, and wine or as hideouts during wars. More often they were used as cool storage rooms for the marketplace above them. You can join a guided tour from Tuesday to Sunday. Find out more information about the tour and prices (about 160 CZK) at the official website.
6) St. James Ossuary – 2nd largest Ossuary in Europe
An incredible number of more than 50 000 people is buried underneath the St. James (Sv. Jakub) Church. The ossuary was discovered in 2001 and opened to the public 11 years later, in 2012. It's the 2nd largest ossuary in Europe after Paris. It's definitely one of the things to do in Brno. Skeletal remains belong to victims of medieval cholera and plague epidemics, Thirty Years' War and Swedish siege.
You can visit St. James Ossuary in Brno from Tuesday to Sunday. Entrance fee is 140 CZK. The tour is very impressive also thanks to music composed especially for the ossuary. You can find more info here. I can 100% recommend visiting this place.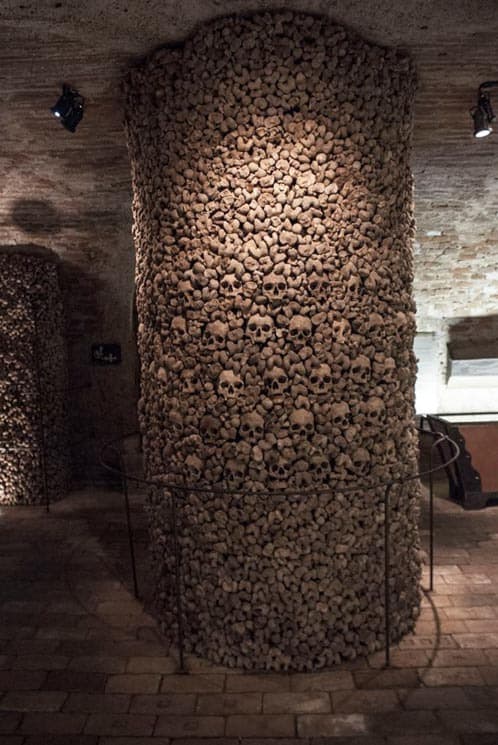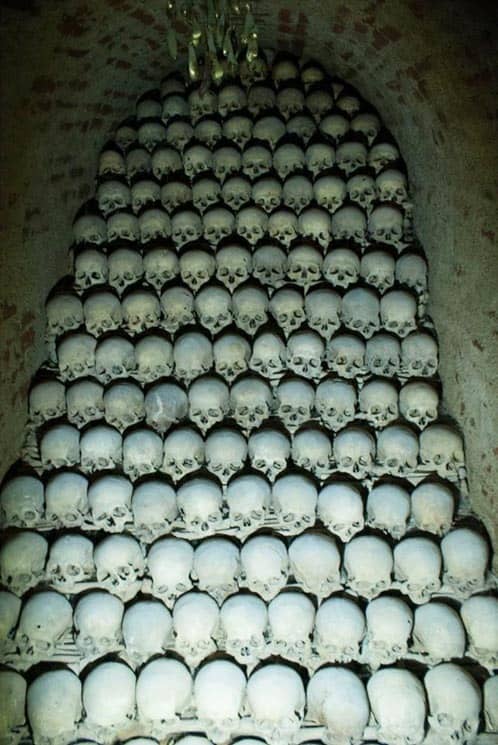 7) Astronomical Clock and it's secret
Maybe you will laugh when you see it. The astronomical clock is the last thing that it is similar too. Locals call it "big black dick" or just a "dick". Now seriously – you already know the legend about the Swedish Siege of Brno. This astronomical clock was built in a shape of the bullet, as a memory of the victory in 1645. It is made of 7 parts of granite which are rotating with different speed (one part makes one rotation in 1 minute, another one in 1 hour, etc.). So technically it really shows time, however, it's almost impossible to read it.
Therefore, there is a guideline: Face the clock with the tram track behind you, make 15 steps back, turn left and look at the clock at St. James Church.
The secret of the Astronomical Clock: Every day at 11:00 AM you have a chance to catch a glass ball (marble ball). Who wouldn't like a free souvenir from Brno? It is not that easy, but you might be lucky. Choose one of the 4 holes around the clock and wait until the 11:00 (it is good to be there early because people are usually waiting there ahead of time). Glass ball will go from the top to one of these holes. Put your hand inside by the "ball track" and try to catch it. You must be lucky to pick the right hole because there is only 1 ball out of 4 holes. Have fun!
Locals also make fun of it because "Of course, dick has to have balls" 😀
Insider's tip: During the Christmas Markets time, the marble drops every hour from 11 AM to 11 PM.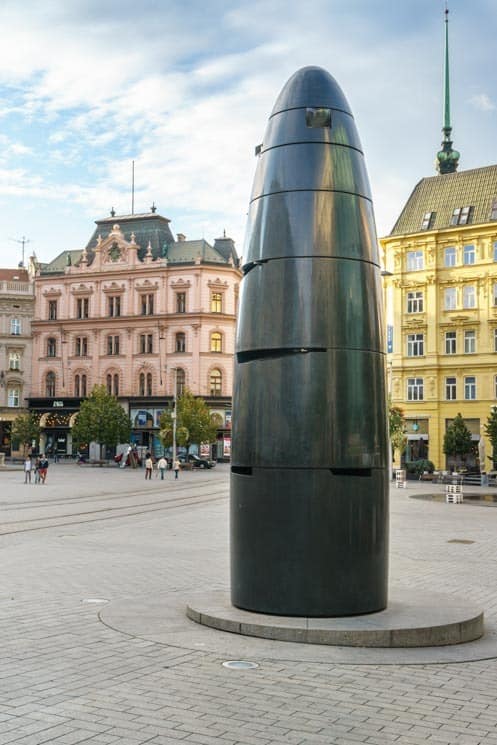 8) Sculpture of Jobst (Jošt) on the Moravian square (Moravské Náměstí)
Just a few steps from St. James Church you will find 8 meters tall sculpture of Jobst of Moravia as an allegory of Courage. Moravské náměstí is a nice square right next to the St. Thomas Church, but why I am recommending you see this sculpture? It is another fun thing to do in Brno. Go right underneath the horse, stand between his front legs, look up to his head and you can start laughing. Sometimes there might me queue of sightseers who want to take a picture from underneath the horse to add one more d*ck to their Brno photo collection.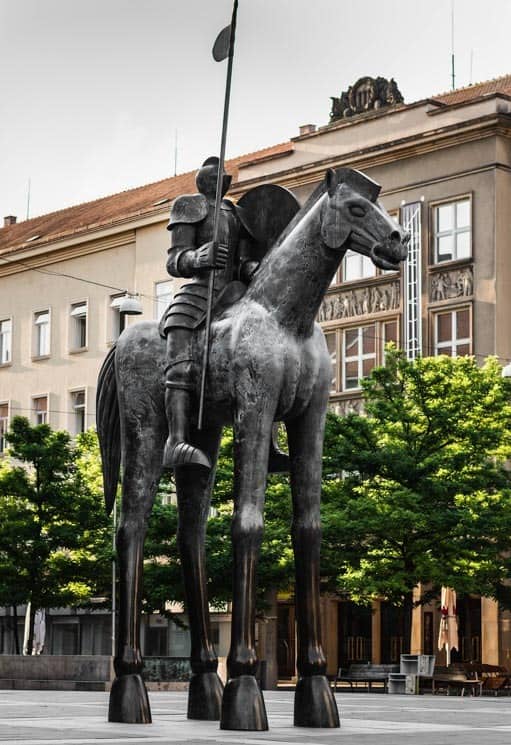 9) Villa Tugendhat
If you find yourself as a fan of modern architecture, you shouldn't miss Vila Tugendhat. The Villa of Greta and Fritz Tugendhat is a unique monument designed by German architect Ludwig Mies van der Rohe. Villa was built in 1929–1930 in functionalist style and it is the only building of modern architecture in the Czech Republic which is inscribed in the UNESCO list.
Visiting Villa Tugendhat: you can visit Vila Tugendhat every day except Monday from 10:00 to 18:00 (last entry is at 17:30). It is necessary to buy tickets in advance. Usually, all the tickets are sold out several months in advance, but from time to time you might find some free slot. So, if you want to visit this unique place, book your ticket in advance. Visit the official page of the Vila Tugendhat to find more information and tickets.
How to get to Villa Tugendhat? – the Adress of Vila is Černopolní 237/45, Brno-sever, Černá Pole. The easiest way to get there is going by tram (9 or 11) to Tomanova stop and then continue to Muchova street by walk.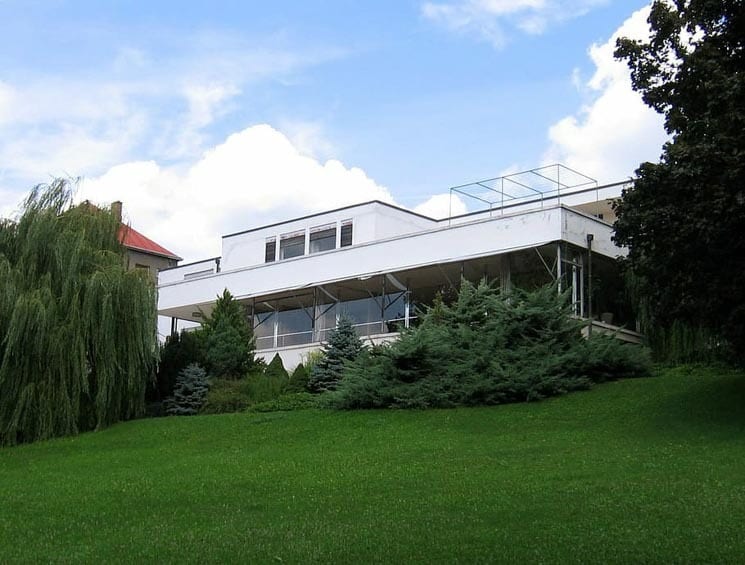 More things to do in Brno City Center
If you want something more or if you are interested in underground places of Brno, here are two extra places:
10) Bunker 10-Z
You already know that Brno has really a lot of underground places. If you are a fan of it, you might want to visit a nuclear fallout shelter 10-Z. It had been built during the Nazi occupation as a civil defense shelter and it was under control of the Czech army until 1993, and it had been classified as a top-secret. Book your cheapest ticket here.
11) Capuchin Church and Crypt
Aren't you bored with bones and underground yet? Then you can visit Capuchin Church at Kapucínské náměstí (nearby Zelný trh) to see mummified monks in a crypt from 17th century. Find more info here.
Check out this video guide about best things to do in Brno:
Things to do in Brno Dam Area (Brno Water Reservoir)
Brno Dam is my favorite place. It's an ideal leisure destination all year round. You can do various water sports there, go for a boat trip, play beach volleyball or cycle to Veveří Castle. When the winter is cold enough, it is a perfect place for ice skating or cross-country skiing.
12) Take a boat trip at Brno Dam
Sailing the Brno Dam is simply a nice experience + you can combine it with a visit of Veveří Castle. All the information can be found on Brno Transport Company website DPMB. If you click on Transport by boat, you can find a map, prices, timetable, departures and more. If you want to visit also a Zoo, Veveří Castle or Vida center – buy a combined ticket. It is only a few hundred meters by walk from tram stop Přístaviště to the port and boat stop Bystrc.
How to get to Brno Dam? Getting there is easy. You take the tram no. 1 from the Main Station (Hlavní nádraží) in the city center and get off at Přístaviště stop (one stop after Brno Zoo – Zoologická zahrada).
13) Zoo of Brno
Especially kids will be excited to visit Zoo Brno. You can find there more than 800 different species in 4 different theme areas. Highlights of the zoo are the polar bears and the goat area, where you can enter and play with goats, sheep, llamas, rabbits and guinea pigs. Zoo is open every day of the year! Opening hours, prices and more information can be found here.
You can get there easily by tram no. 1 (Zoologická zahrada stop), cross the bridge over the river and turn left.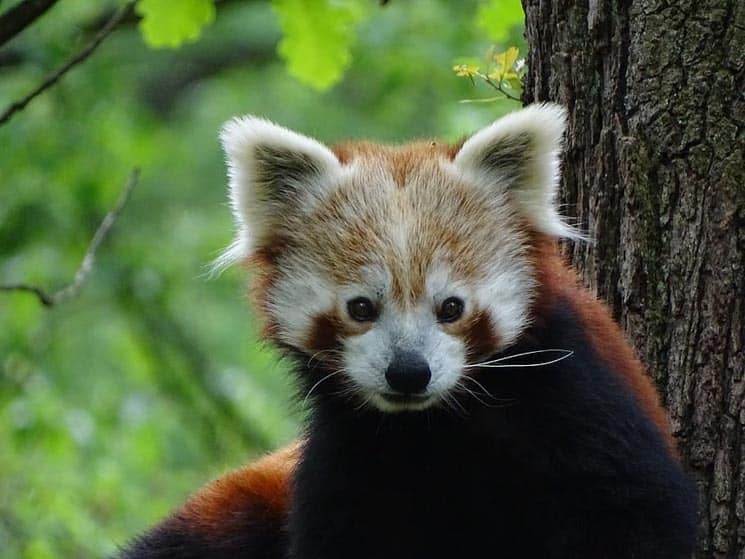 14) Veveří Castle
Veveří is one of the oldest and largest castles in the Czech Republic. According to the legend it was founded in the 11th century, first written mention of Veveří Castle is from 1213. Castle is situated on the rocky promontory above the Svratka River surrounded by beautiful nature. Find more information about different excursions, opening hours and prices at official websites.
You can get there by bus no. 303 or much more enjoyable is to take a boat from Přístaviště Bystrc and enjoy the beautiful view of Veveří Castle from Brno dam. Name of the boat and bus stop at the Castle is "Hrad Veveří".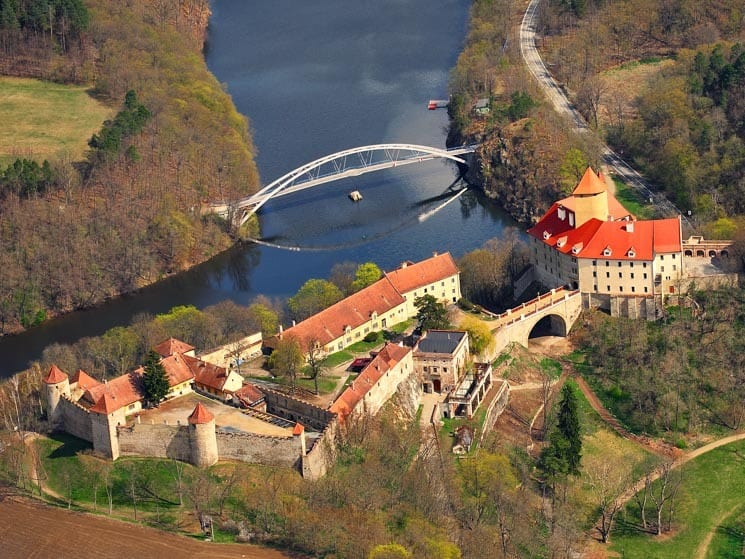 Fun things to do in Brno
If you stay in Brno for longer or if you want other ideas to do, here are some fun things to do in Brno:
15) Explore Brno with an Outdoor Treasure Hunt Game
Enjoy the exploring of the best tourist attraction of Brno while playing this outdoor sightseeing treasure hunt game. You will collect clues which will lead you to find the treasure at the end. Start your game adventure here.
16) Play Exit Game
Have you ever tried exit game? It's a great fun with friends and one of the best things to do in Brno in any weather. Read our review of the best exit game in Brno.
17) Visit Starobrno Brewery
If you like beer and you have already tried the best brands (Read our Czech Republic Beer Guide!) you can also try the traditional beer of Brno. Starobrno brewery in located at Mendlovo náměstí and you can join a brewery excursion with beer tasting. Tours are held every Saturday at 11 AM and 1 PM and on Sundays at 2 PM and 3 PM. Price for the tour is 150 CZK. Excursions are in English, Czech, and German.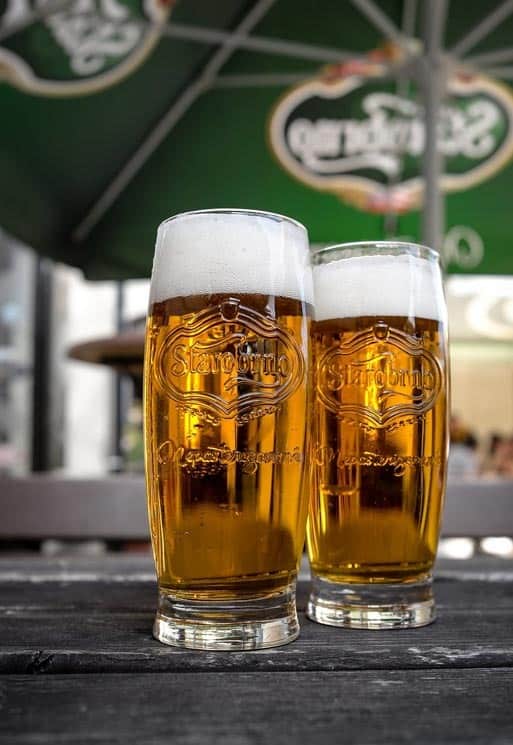 18) Vida Science Center
Vida Science Center is an interactive exhibition divided into four thematic sections: Planet, Civilization, Mankind and the Microworld. If you are traveling with kids, they will be super excited. Vida Center is open every day and it's located near the Brno fair trade complex. It's one of the best things to do in Brno in rainy weather. Find more info at VIDA website.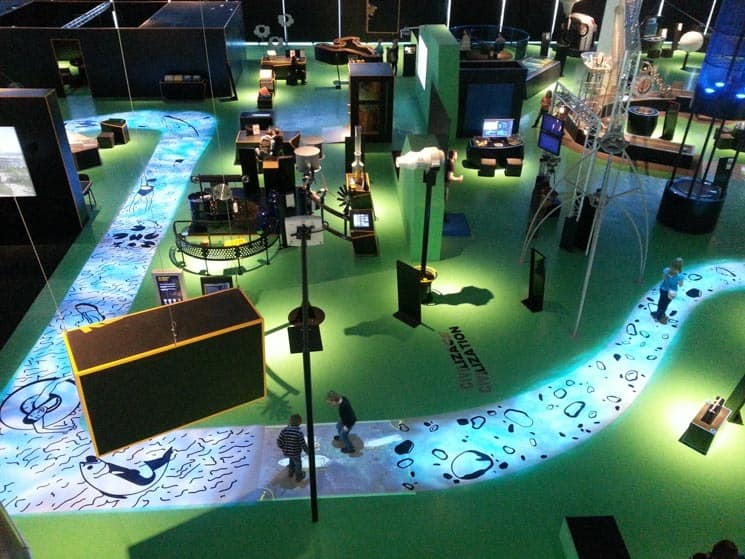 Things to do in Brno – Nightlife
Brno is a student city, there are many well-known Universities and that's why Brno has about 80 000 extra people during the school year. It means there is a rich nightlife. There are good restaurants, pubs, bars, and clubs. Especially busy are Wednesday evenings, a lot of people have a meeting at Česká street. It is really nice rush!
Best Party, Dance and Music clubs in Brno
There are several Music clubs that are in City Center. Usually, they have themed parties and evenings. Unfortunately, some of their websites are only in the Czech language. If you don't like music in one of them, just go to another one (I have put all of them to the map, which you can download).
Metro Music Bar – Open Wednesday to Saturday, Address: Poštovská 450/6
Two Faces Music Club – Open Tuesday to Saturday, Address: Biskuupská 1
7. nebe – Check their program in English, Address: Jánská 453/9
Bastila – Open every day, Address: Dominikánská 15
Caribic Club Brno – Open at Wednesday, Friday, Saturday, Address: Běhounská 2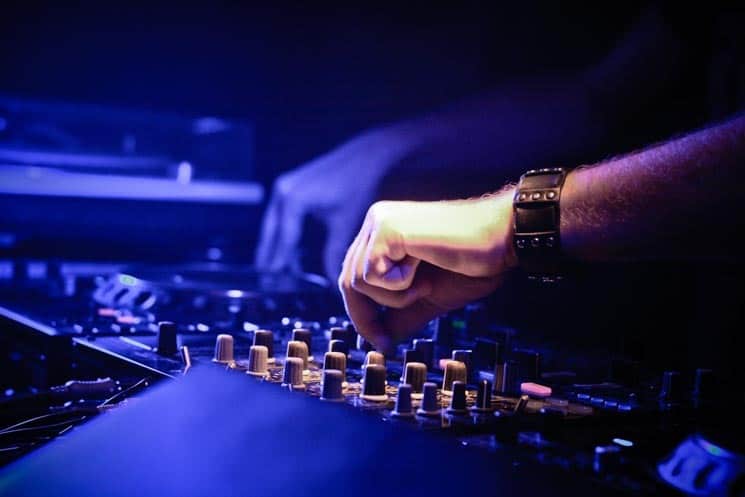 Things to do in Brno – Restaurants
Here are some tips for good restaurants in Brno:
Things to do in Brno – Where to have a drink?
Those are the most popular places to have a beer in Brno:
Na stojáka – Great beer bar by St. James Church. It is unique because there are no chairs. "Na stojáka" means to have a beer while standing. Evenings are usually crowded, and people are sitting on the street with beer.
Lokál u Caipla – Another great place to have a beer not very far from "Na stojáka".
Pegas – Alehouse in the historical building, better to book your table in advance (it is also a very popular place).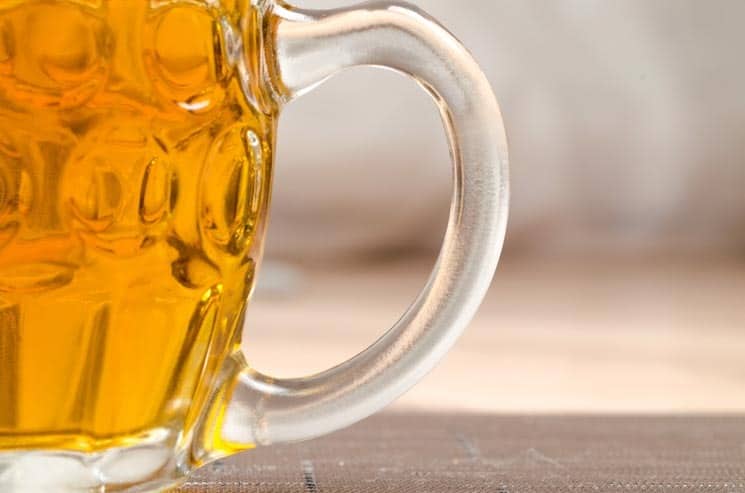 Cocktail bars:
If you are a fan of cocktails, you shouldn't miss:
Bar, který neexistuje – "Bar which doesn't exist". One of the most popular cocktail bars in Brno, where you can choose from hundreds of drinks from all around the world.
Aloha Tiki Bar – Another Cocktail bar, only a few steps from Bar, který neexistuje.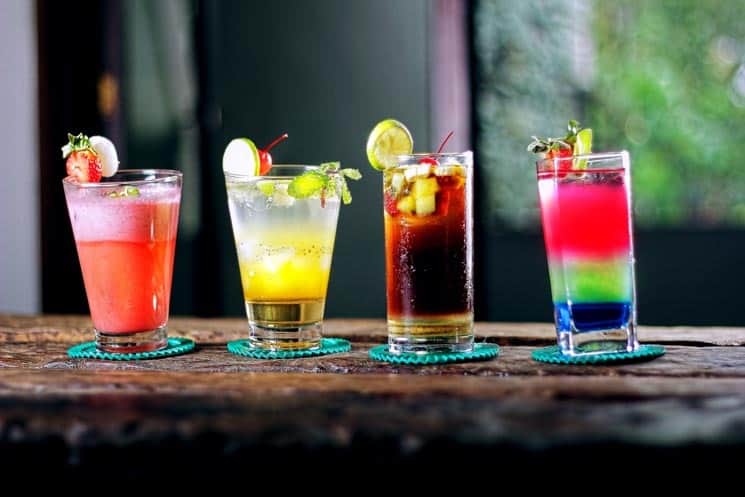 Tea rooms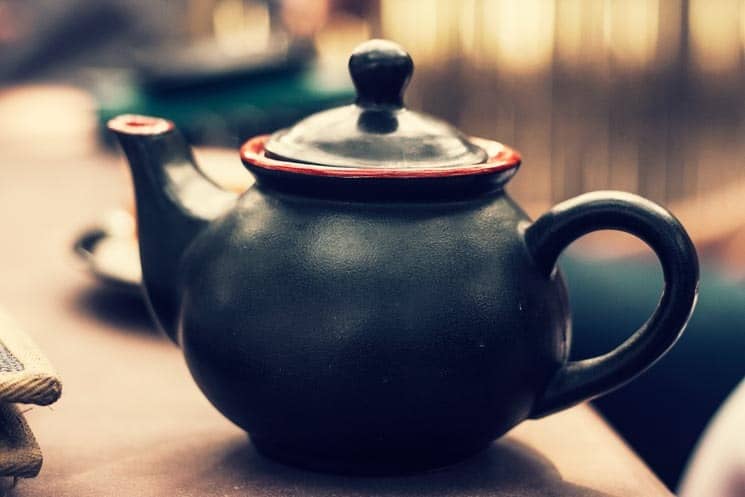 Things to do in Brno – Best Cafés and Confectionaries
Here is a few of my favorites, every single one is unique in something: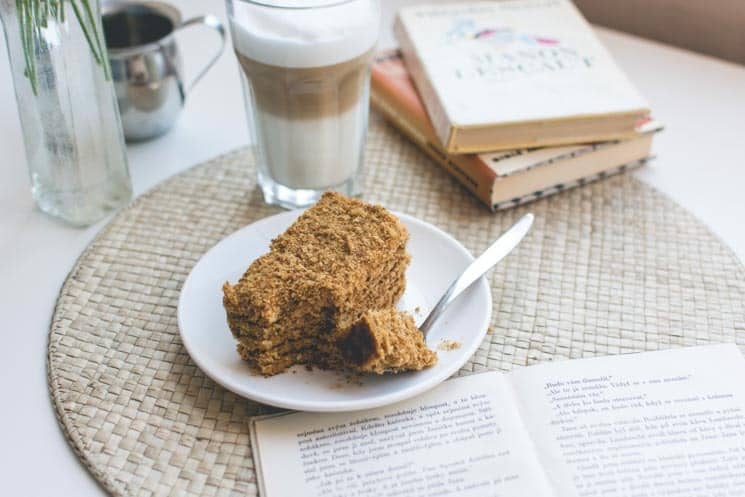 Practical map of best things to do in Brno
We have prepared a detailed map of all the best things to do in Brno to help you plan your trip out. Points of interest are divided by categories. Each category has a different color for easy orientation.
The map can be exported and uploaded to the mobile map app like Maps.me or Locus map.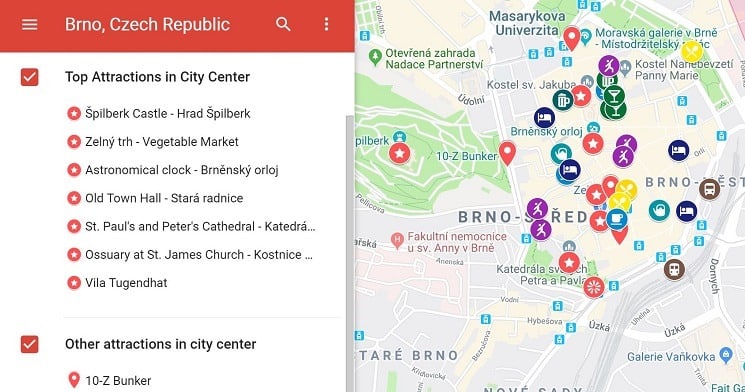 Things to do in Brno – Public Events
1) Ignis Brunensis – Festival of Fireworks (May/June)
The most popular festival in Brno! I guarantee, that you will see the most awesome firework show you have ever seen! Fireworks at Brno water reservoir are grandiose. You will see the awesome reflection and the firework accompanied by music which is 15-20 minutes long. It is a completely awesome show and one of the absolute best things to do in Brno. There are thousands of people watching these firework shows every year. Depending on the weather, 200 000 people can watch a single firework.
Ignis Brunensis is not only about fireworks, but there are many more accompanying programs, like food festivals, theatre festivals or very traditional festivals of individual Brno districts.
2) Brno Museum Night (May)
This is an awesome event when all Brno museums are open for free to everybody for the whole day until late in the night. This can be a very nice experience, but you have to plan what you want to see because there are sooo many options, where to go. Read more here.
3) Brno Church Night (May)
Church Night is the equivalent of the Museum Night. All the churches are open until late at night. You can collect stamps in every single church and make a nice souvenir for yourself. It's also possible to visit monasteries, cloisters, crypts, towers, organ galleries, and other usually inaccessible places. Find out more here.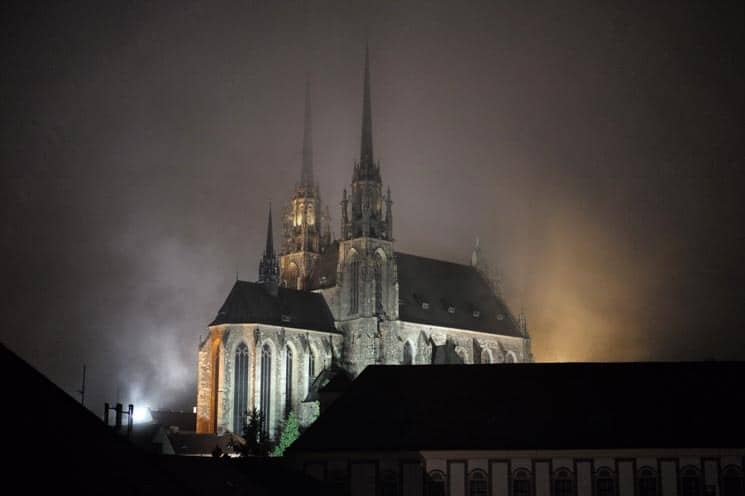 4) Moto GP Brno (August)
Fans of fast motorcycles can visit Brno for Moto GP. The annual Motorcycle Grand Prix of the Czech Republic is the circuit's most important event. You can read more about the events and circuit at official websites.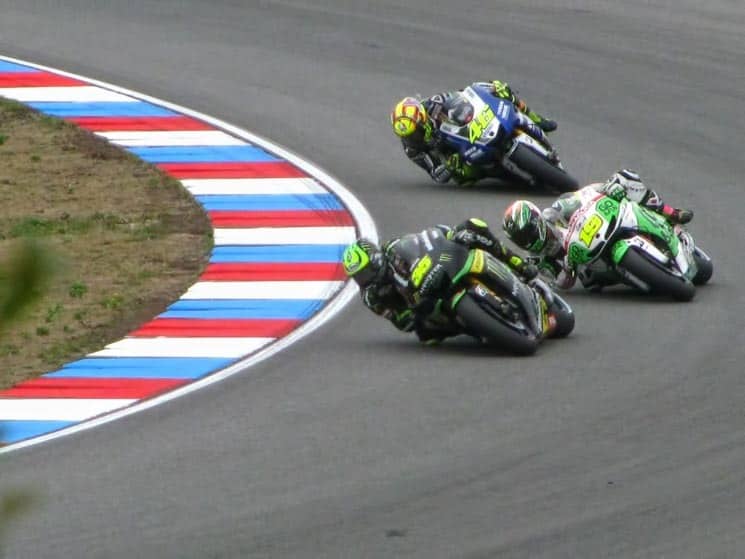 Things to do in Brno – Day trips
Although there are plenty of things to do in Brno, it might be nice to make a day trip to places nearby.
1) Moravian Karst – Moravský kras
Not very far from Brno, you can find very unique Protected Natural Area of Moravian Karst (Moravský kras). There are more than 1 000 caves which make Moravian Kast one of the most important karsts of Central Europe.
There are 5 different caves you can visit – those are pretty impressive:
Macocha Abyss (Propast Macocha) – Macocha is more than 138 meters deep abyss/gorge. Mococha is biggest of its kind not only in the Czech Republic but even in Central Europe. There are two viewing platforms which you can visit.
Punkva Caves (Punkevní jeskyně) – Punkva Caves are the most popular caves in Moravian Karst together with Macocha gorge. Maybe because of the romantic water cruise on underground Punkva River and the possibility to visit Macocha Abyss bottom.
Balcarka Cave (Jeskyně Balcarka) – is located in the northern part of Moravian Karst nearby Ostrov u Macochy, caves have a full-color stalactitic decoration.
Katerinska Cave (Kateřínská jeskyně) – Kateřínská Cave has the biggest underground hall in the Czech Republic which is open to public (nearly 100 meters long and 44 meters wide).
Sloupsko-Sosuvske Caves (Sloupsko-Šošůvské jeskyně) – Sloupsko-Šošůvské caves have a complex of large domes, corridors and huge underground gorges created in two levels. One hall (Eliška's cave has perfect acoustics which is ideal for concerts of chamber music.
Vypustek Cave (Jeskyně Výpustek) – Výpustek is not a traditional cave full of beautiful stalagmites and stalactites because it used to be an underground fallout shelter and a secret command post during the World War II and later a "socialist secret bunker".
If you want personalized tour with hotel pick up, visit of Punkva Caves, Macocha plus a visit of Pernštejn Castle on the way, book a tour with your personal guide.
How to get to Moravian Karst?
Rent a car
The easiest way is to rent a car (especially if you want to visit more than one cave). Check out the best deals here. There is a paid parking nearby each cave (not expensive).
Moravian Karst from Brno by public transport
Take a train from the Brno Main Station to Blansko (train from Brno goes here every hour). At Blansko you need to change to the bus according to the cave you want to visit:
For Macocha and Punkva Caves and Katerinska Cave take bus 226 to Skalní Mlýn. You can also use a special bus called Krasobus during high season.
For Sloupsko-Sosuvske Caves take bus 233 or 240 to Sloup
For Balcarka Cave take a bus 232 to Ostrov u Macochy, Balcarka
If you want to visit underground fallout shelter Výpustek, you take the same train, but you will get off earlier in Adamov, then you need to wait for bus 157.
You can find all transport connection on Google Maps or at IDOS. (Switch IDOS to English in the right bottom corner).
2) Lednice-Valtice Complex
Lednice-Valtice is a cultural-natural landscape complex in South Moravia listed in UNESCO World Heritage. You can find there absolutely charming Chateau surrounded by beautiful gardens full of rare tree species, romantic buildings, and fishponds. Lednice-Valtice Complex is known as the Garden of Europe. Chateau Lednice has a neo-gothic appearance, meanwhile Valtice in a residence od Lord of Lichtenstein. Wine lovers will surely enjoy this region. In Pálava they grow the best wine in the Czech Republic.
You can head off for a personalized Wine Tour to Lednice-Valtice and Mikulov.
Opening hours of Lednice Castle, various excursions and prices can be found at Lednice Castle website. The easiest way to get there from Brno is by car, but you can get there by public transport (bus+train).
3) Pálava
Land of wine – the best wine in Moravia and the whole Czech Republic. The highlands of Pálava reminiscent "laying lady". Pálava Natural Reserve is a part of UNESCO biosphere reserves. Thanks to the warm and dry climate, there can be found unique flowers and both flora and fauna are extremely rich in this area. There is also a beautiful water reservoir Nové Mlýny. Adrenaline enthusiast and wellness lovers might try Aqualand Moravia in Pasohlávky.
Where to stay in Brno?
Internesto Apartments Downtown offers a unique experience because of its unique design. They have great reviews and a perfect location. If you seek a great value/price ratio, pick 7 NIGHTS Apartments. They are located at the city center and have good reviews.
Nice hostel in the city center is Hostel John Galt. Perfect location, good prices. Another hostel option is ApatrHostel not far from the city center.
If you need to stay nearby the Exhibition center, Orea Hotel Voronez 2 is a popular option.
Best accommodation by Brno dam is at Maximus Resort, which has fabulous Wellness and Spa! The budget option is to stay just nearby at Beach Pub Sokolák.
Practical Tips
BRNOPAS is a MUST! It will give you free public transportation, free entry to the most interesting places and things to do in Brno + discounts to other Brno attractions. You can buy it for 24 hours, 2 or 3 days.
Don't book your accommodation at Cejl (read the following paragraph about safety)
Safety in Brno
Brno is a very safe city in general, maybe except one quarter among the streets of Cejl – Ponávka – Francouzská. It is a gypsy quarter, all shops have bars/grids because the criminality is higher. There is quite a lot of cheap Airbnbs and Booking offers because tourists don't know about it. If you want nice memories of Brno, book your accommodation elsewhere. Cejl is not a nice area anyway.
Brno is not that touristic place, so there are no tourist scams or traps.
Brno weather
Check the weather forecast for today and the following days:
Getting around Brno
Brno has great public transportation and is quite small compared to other European cities. Getting around by public transport and by walk is more than enough. You can also use shared bikes "Rekola".
Brno by walk
If you are in the Old Town area among Main Train Station, Petrov, Špilberk Castle, and Česká street, you have everything in walking distance. Nice walking tour around all interesting places of Brno Old Town can be done in half a day to a full day.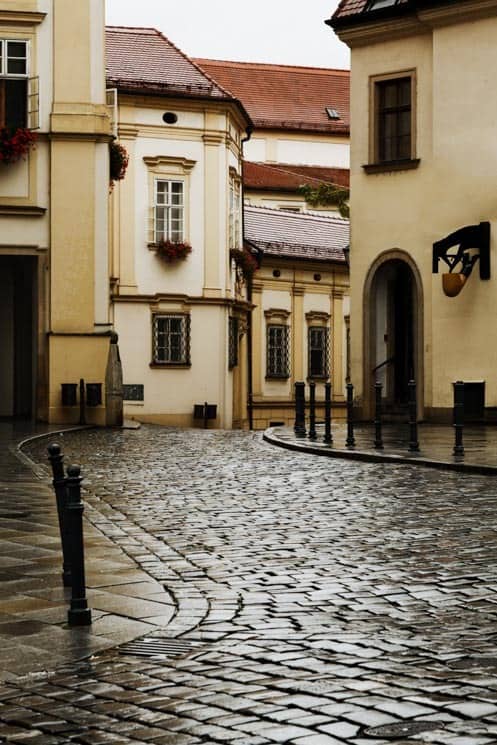 Brno Public transport
Public transport will be handy in case you are staying elsewhere than in the city center. The vast majority of the best things to do in Brno is easily reachable by public transport.
Tickets – You can buy tickets in orange machines on a frequented bus and tram stops or in some newsstand/tobacco shop (it is possible to buy tickets even from the driver, but these are more expensive). If you plan to stay a couple of days, buy multiple day ticket (24 hours, 5 days or 14 days ticket). You can find the price list here. Zone 100 + 101 should be enough for you, they cover most of the Brno city area.
A very good option is to buy a BrnoPas which gives you entry to the best Brno attractions plus public transport for free.
Connection search – You can also use Google Maps "Route Search" to find the best connection. Alternatively, you can find a connection on IDOS. Click on the English flag in the bottom right corner to get an English version.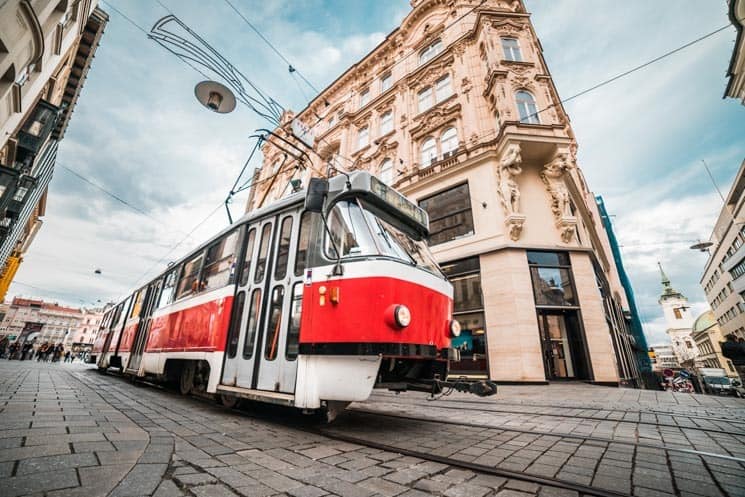 Shared bikes in Brno
If you are a cycling fan, you can use pink shared bikes "Rekola". You will need a smartphone with data to download and use the app. Visit their website to find all the necessary information.
How to get to Brno?
Most travelers are coming to Brno from Prague, Vienna or Bratislava
Travel from Prague to Brno by train
You won't find cheaper, more comfortable or fastest way to get from Prague to Brno than by train. The journey from Prague to Brno takes just 2 hours 37 minutes. Book your ticket with yellow RegioJet company. We don't have any affiliate with them, but they are simply the best and cheapest! Brno Train Station is (so far by the year 2019) right in the city center.
Prague to Brno by bus
Another option is to go from Prague to Brno by bus. You can book RegioJet or Flixbus. But beware that our highway D1 is bumpy and constantly under the construction. You never know how long the journey will take. In average the journey takes around 3 hours (2,5 outside of rush hours). The bus station at Benešova třída by Grand Hotel is also in the city center.
Bratislava + Vienna to Brno
There are fewer connections between those cities than from Brno to Prague, but again buses or trains are the best options to choose from.
Brno flights
There are regular flights to Brno from London, Berlin, and Milan by Ryanair. If you fly from different destinations, look up for flights to Prague, Bratislava or Vienna. The best deals can be usually found on Skyscanner.
More Places to visit in the Czech Republic:
Read our ultimate guide to the best places to visit in the Czech Republic:
More tips for your travels:
We have prepared for you this comprehensive list of links, discounts, and resources for travel planning in one place. Bookmark this page and whenever you plan a vacation in the future, just open it and save yourself a lot of time.
1) Where to book accommodation?
2) How to find cheap flights?
3) How to rent a car?
We recommend a comparison portal RentalCars.com to compare the best offers of all available rental companies.
Pin this guide to the best things to do in Brno for later or for your friends: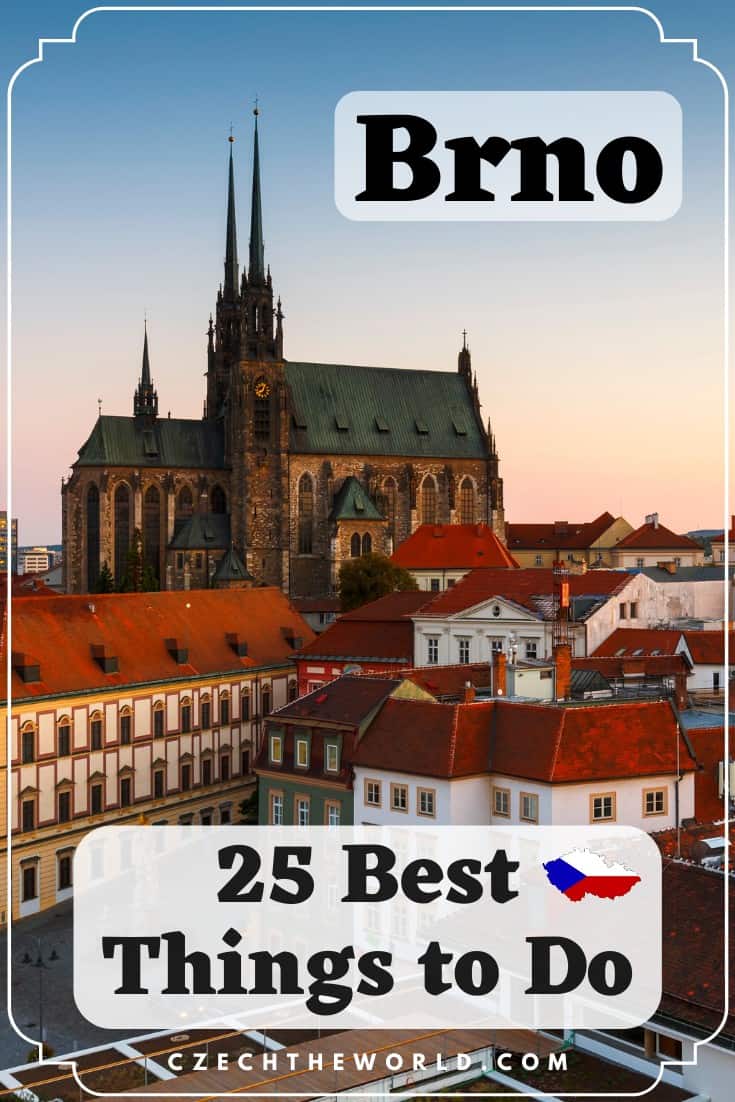 Things to do in Brno – FAQ:
Did this post about things to do in Brno help you? Share it with your friends! It can help them too!
Disclosure: Please note that some of the links above may be affiliate links, and at no additional cost to you, we earn a commission if you make a purchase. We recommend only products and companies we personally use and we use this income for further improvement of this website. Thank you!