We have many years of experience with searching for flights tickets and if you ask us which search engine we prefer, we will not hesitate at all and say Skyscanner. This is for two main reasons:
The localized version offers the lowest fares from and to that particular country.
Skyscanner allows several search methods that only a few search engines can do.
This complete guide contains all the practical tips you need to know about searching for flight tickets at Skyscanner.
13 Smart Tips for Searching Flights at Skyscanner
1) Search at your language version instead of Skyscanner.com
Always search at the Skyscanner language version of the departure or destination country. You can find cheaper prices on the same flights quite often. Just click at the language button at the top and select the desired location.
The differences aren't insignificant. In the picture below you can see a comparison of two absolutely identical flights (Skyscanner.cz on the left, Skyscanner.com on the right). You would pay more than $25 more on the English version.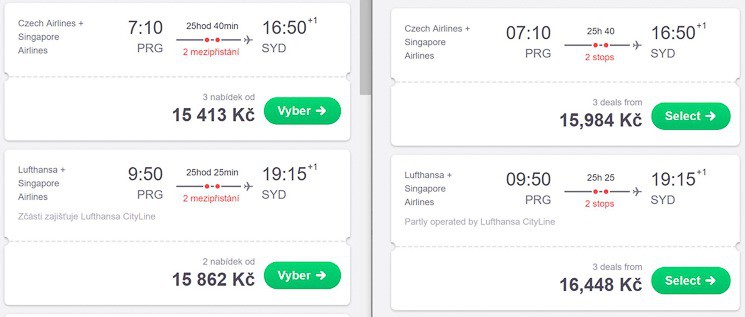 2) Use the "Cheapest month" feature
If you are flexible and don't clearly have a specific date, use the cheapest month feature. This feature will help you find out on which days are flights to your destination the cheapest.
When searching, don't select a specific date, but select "Whole month" and select your desired month.
In addition, if you choose "Cheapest month", Skyscanner will find you in which month of the year are flights the cheapest.
3) Use search "Everywhere" possibility
If you have a date but not a particular destination where you want to fly, there is nothing better than choosing a travel destination by flights price.
Leave the destination box blank or select "Everywhere", Skyscanner will find and sort the destinations from the cheapest and you can choose one that suits you.
4) Search flights at Skyscanner using a map
Another option of searching for a destination by flight tickets price is to search on the map.
In the search form, fill out the departure place and click on the "Map" link at the top right. You will see a map showing the ticket prices to different destinations.
Green dots mean that the tickets to this destination are cheaper than usual. Reds dots mean that tickets are more expensive than usual.
5) Set up price notifications
If you know both date and destination for your trip, sign up for sending price notifications several months in advance. You will be able to see if the ticket price is falling or rising and can buy the tickets at the best time.
For example, you may want to be notified when a price falls below a certain amount.
Just search for your specific flight and click the "Get Price Alerts" button at the top left.
6) Compare prices of flights from nearby airports
Search for flights not only from your home town but also from other nearby airports. Often, flights from other airports are significantly cheaper and you can reach them by bus or train. You can also try the nearby airports at your destination.
7) Search flights in local currency
Skyscanner has the same prices, whatever currency you choose. However, sometimes Skyscanner redirects you to the website of the particular airline and it may be different.
An example is a flight from Kuala Lumpur to Seoul in the image below. The price in Malaysian ringgit was $7 lower than in US dollars. 119 USD is about 497 MYR. The higher the price, the higher the difference it could be.

8) Find your own cheaper route at Skyscanner
There is a huge amount of flights with transfers and search engines sometimes don't find the best option. You can try it yourself.
Open two windows with Skyscanner next to each other and in one search for a one-way flight from your starting airport to anywhere and in the second window from your destination to anywhere. Find a country that is in both lists and compare whether the resulting price will not be cheaper than the Skyscanner price found.

9) Find a one-way flight as a return ticket at Skyscanner
If you need a one-way ticket with a transfer and want to explore the transfer city for a few days, you can find this ticket as a return ticket with a different return location (multi-city). It could be a lot cheaper than a traditional one-way ticket.
As an example, we flew from Prague to New Zealand with a transfer in Tokyo. We had a return ticket (multi-city). Flight Prague – Tokyo was like a direction there and Tokyo – New Zealand was like a return flight.
10) Avoid public holidays and popular dates
In popular dates (such as Easter, Christmas or New Year's Eve), flights are usually more expensive and sold out well in advance. So try to avoid these dates.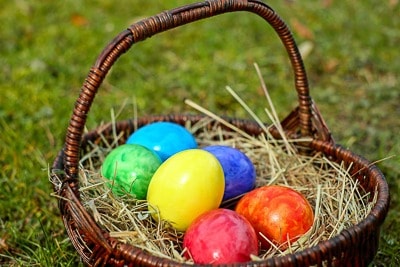 11) Beware of distant airports
Pay attention to distant airports especially when flying with low-cost airlines. Sometimes it may happen that transport from the airport to the city will cost you as much as the entire ticket.
For example, London Stansted Airport is located hour and a half from the city center, and a one-way bus will cost you around $10, so you must add $20 to the flight ticket price. It is similar in Barcelona with Girona Airport.
12) Buy flight tickets on Sunday
Statistically, flights are the cheapest on Sunday (we mean the day of purchase and not the day of flight). Of course, this is not always the case. But according to studies, the tickets are approximately 4% cheaper on Sunday than, for example, on Wednesday. It makes a difference of $20 for a $500 ticket, which is not a completely negligible amount.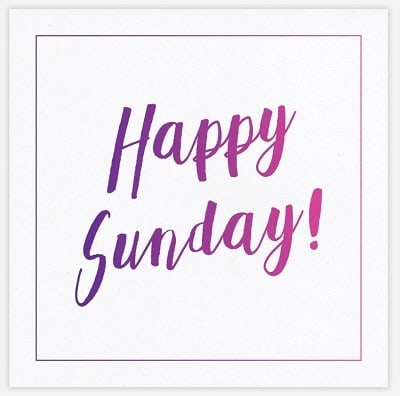 13) Buy 2 to 3 months before departure
The lowest prices are usually 2 to 3 months before departure. It is not always true, but it is statistically proven. However, buy it only if you are sure that nothing will change, or choose a ticket with a possible cancelation refund.
It also does not apply to various actions and error rates.
Find your flights at Skyscanner
If this blog post helped you, you can do us a favor and book your flights using our link. It doesn't cost you anything extra and we will get a small commission, which we will use for further web improvement. Thank you! Just use this form:
Read also our ultimate guide to searching for cheap flights:
Watch also this Skyscanner video tutorial:
More tips for your travels:
We have prepared for you this comprehensive list of links, discounts, and resources for travel planning in one place. Bookmark this page and whenever you plan a vacation in the future, just open it and save yourself a lot of time.
1) Where to book accommodation?
2) How to find cheap flights?
3) How to rent a car?
We recommend a comparison portal RentalCars.com to compare the best offers of all available rental companies.
Pin this for later and for your friends: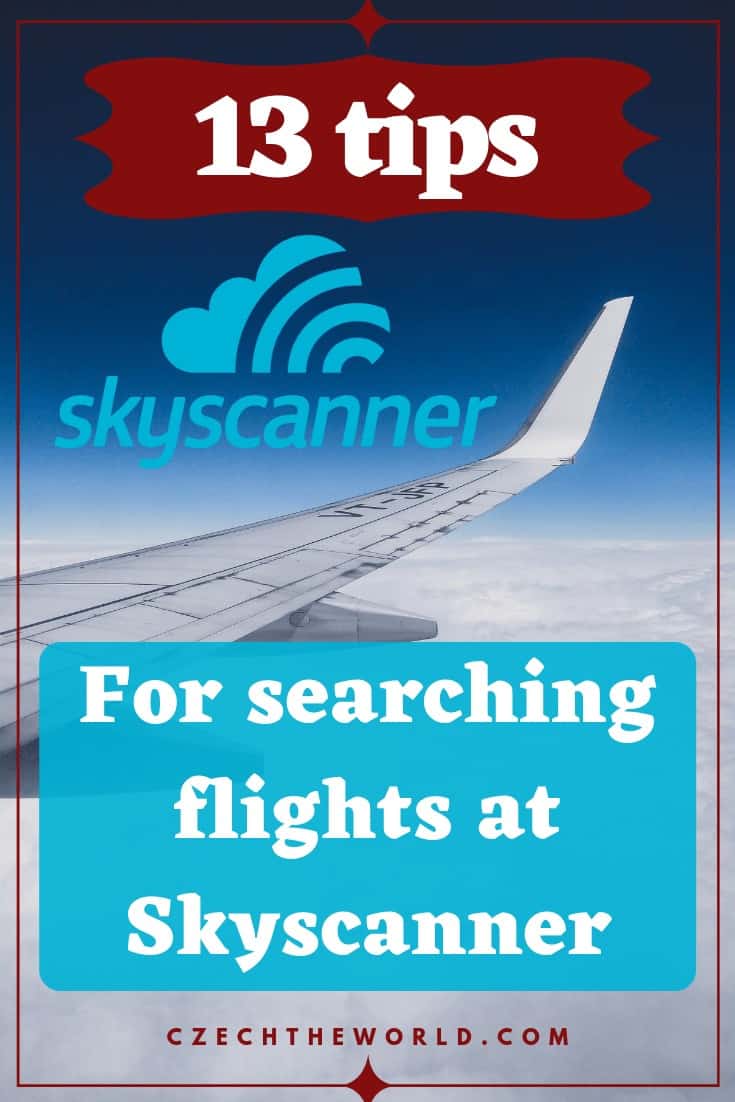 Did this post help you? Share it with your friends! It can help them too!
Disclosure: Please note that some of the links above may be affiliate links, and at no additional cost to you, we earn a commission if you make a purchase. We recommend only products and companies we personally use and we use this income for further improvement of this website. Thank you!