Here we bring some inspiration for fans of escape games. There are several escape rooms or so-called "exit games" in Brno. We had the honor of being one of the first to test the escape room called Chernobyl Destruction by enthusiastic creators of the Nest Escape games. Nest Escape center is situated in the center of Brno. Below you will find practical information and our review of the Chernobyl Destruction game.
Chernobyl Destruction, Devastation – Exit game Brno
What authors say about the Chernobyl Escape room:
Experience the disaster first-hand
It is just another day at work – you are checking the reactor's functions, correcting the regulation rods, ensuring a steady power supply. All is running smoothly, and you are just thinking of taking a break, when suddenly, that chilling, dreadful noise – the noise that no nuclear worker ever wants to hear – erupts all around you. You barely begin to process what is going on as the alarm blares and the warning lights flash, but one thing is clear – the reactor is going into a meltdown, and you are the only one who can stop a full-scale nuclear disaster.
Every second matters as countless lives depend on your actions.
Have you watched the HBO series Chernobyl and thought to yourself – I could have done that much better? Have you ever wanted to try what it feels like to run a nuclear reactor? Have you simply ever wanted to experience an adrenaline-packed adventure where quick-thinking, teamwork, and courage are indispensable? In this new, incomparable game, first of its kind in Brno, you will race against the clock (and against the power of nuclear decay) as you try to mitigate the disaster and save as many lives as possible. You will experience the whole catastrophe, from the moment of explosion to the cleanup of the debris, and amidst the stress, you will have to remain calm and, together with your team, figure out how to save what still can be saved…
Review of Chernobyl Destruction Exit game
We were excited about the format of the game. You become a "hero" of the story immediately. Unlike other games, here it can't happen that you won't be able to finish the game because of the lack of time. Now, it is your responsibility to save as many people as possible with the right and quick decisions. It isn't a traditional "escape room", but it has its game elements. We liked the details and equipment of the control and engine rooms. Furthermore, the tasks were influenced by radiation, which had an impact on your final score.
If you are tempted by the Chernobyl theme, we definitely recommend you to try it!

Authors of Nest Escape have more escape games for you:
The Lost City Escape room
You, a team of brave and determined adventures, venture out to the mysterious jungle to try your hand at finding the mythical Lost City, full of gold and ancient treasures. Many have gone before you, but few have returned, and none successfully. Along the way, you will encounter dangers and challenges beyond your wildest dreams, but you will not be going alone – one who has gone before you shall lead your way, but time itself will tell whether to success or failure…
The Lost City is a story-based, linear adventure, meaning that you must solve one puzzle at a time before proceeding to the next. In addition to an enthralling story that will draw you in from the start, you can expect detailed and colorful requisites that will turn a city apartment into a wild jungle. Perchance you shall encounter palm trees and tigers, a glowing skull, and maybe even a waterfall…
This adventure is suitable for teams of 2-5 people.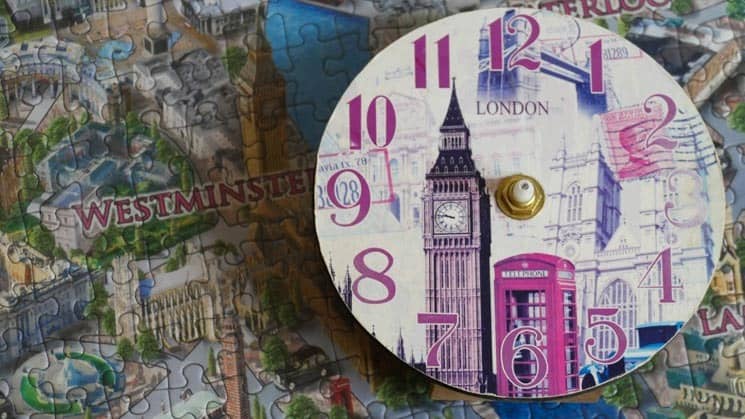 The Secrets of Paris Escape room
A terrible crime has shaken the romantic French capital – a painting of immeasurable value has gone missing, likely stolen, and the police are at their wit's end. You are convinced you know who the thief is, and where the painting is hidden, but without proof, nobody will listen to you. You decide to take matters into your own hands, and, in the dead of night, you sneak into the suspect's apartment. The thief took no chances and hid the painting behind many puzzles and ciphers, and while you are determined to solve them all, the clock is ticking and the thief can be back any minute…
In this adventure, you can solve various puzzles in parallel, meaning that if you get stuck on one puzzle, you can move on to others until you get a brainwave. This also means that more people can be solving more puzzles at one time, although the recommended number of players is still 2-5.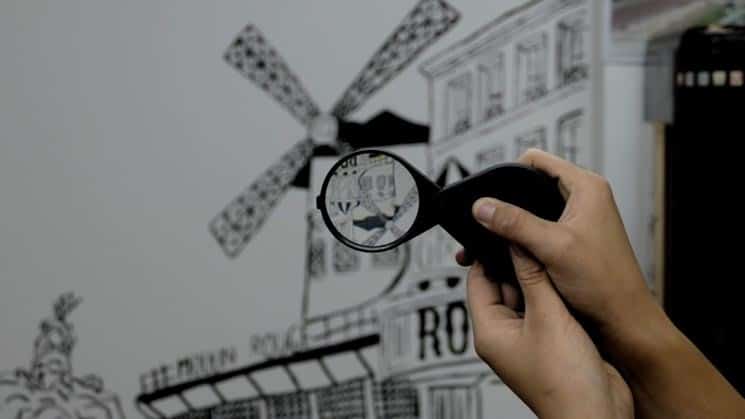 Escape room in Adamov
From the creators of Nest Escape, experience a once-in-a-lifetime detective mystery set in the old Soviet cellars of Adamov…
In the dank and dark cellars of Adamov, an eccentric scientist was working on something mysterious, something dangerous… nobody knew him well, nobody knew what he was doing, and now, there is nobody left to ask. His body was found on the floor next to his desk, dead – whether he killed himself, whether it was an accident, or whether there was foul play involved – that is up to you, the prestigious detective team, to decide. Along the way, perhaps you shall uncover some of his sinister and unsettling secrets…
Immerse yourself in the unparalleled atmosphere of Adamov, only 20 minutes by train from Brno city center. This non-traditional adventure focuses not on getting out of a room, but rather on getting into the victim's head. You will not only have to solve riddles and ciphers, but also use deductive reasoning to come up with a plausible cause of death to present to the local police force. The adventure takes place in old cellars that, during the Soviet era, were used to store weapons and missiles, and as such, this escape room has an atmosphere like no other. The recommended team size is 2-5 players, and warm clothing is recommended in all seasons as the cellar can be chilly.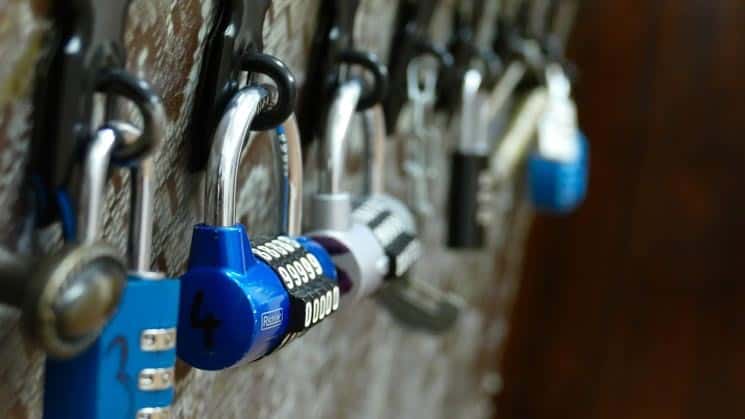 Escape room Brno – Practical Information
Escape games websites:
Facebook:
Phone:
(only for inquiries in English – for reservations, please use forms on above websites)
Adress of Nest Escape Brno:
Hybešova 271/29, 602 00, Brno
More things to do in Brno
Are you visiting Brno? Read our Ultimate Brno Guide:
25 Best Things to Do in Brno: Insider's Guide by Local
Disclosure: Please note that some of the links above may be affiliate links, and at no additional cost to you, we earn a commission if you make a purchase. We recommend only products and companies we personally use and we use this income for further improvement of this website. Thank you!