Read our guide to the best things to do in Coromandel Peninsula, which should be included in your New Zealand itinerary, the land of white sand beaches, dramatic cliffs, green pastures, and deep native Kauri forests. The northern part of Coromandel is a home for wild Kiwis and if you are lucky enough, you can still spot them.
This online guide will take you to the natural jewels of Coromandel, all must see places to visit and nice hiking trails.
Best things to do in Coromandel Peninsula
Whether you are a beach lover, or you rather prefer hiking and exploration of beautiful waterfalls, you will enjoy Coromandel Peninsula, and one of the best places to visit on New Zealand's north island.
You can reach the Coromandel Peninsula in just 1-hour 30 minutes from Auckland.
1) Cathedral Cove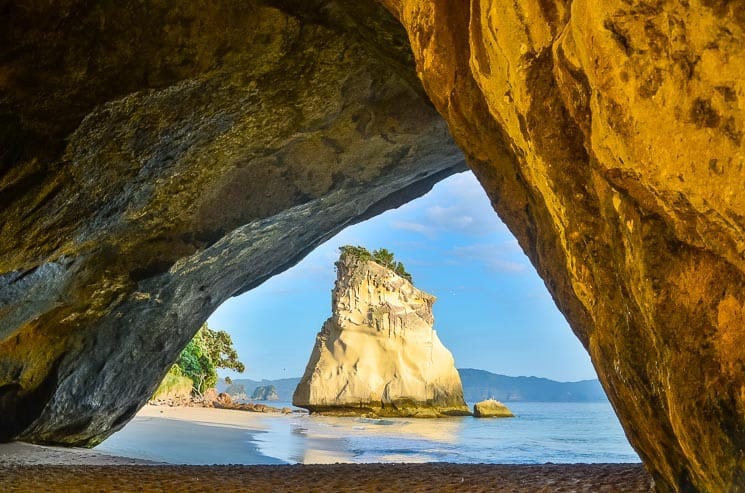 You have probably seen the Cathedral Cove scenery many times before. Yes, it is one of the favorite backgrounds of Microsoft computers. You will instantly fall in love with the tunnel cave view of the massive rock. We recommend getting up early to be here for sunrise. It's definitely worth it because you will avoid crowds and the morning light is simply perfect for pictures.
How to get to Cathedral Cove?
The car park, located right at the beginning of the Cathedral Cove walk, is closed during the summer season. This car park is paid during the winter season (15 $ / 4 hours). We recommend to park in the town of Hahei (at Visitor Car Park) and walk from there to the trailhead (It's about half an hour walk). Hahei Visitor Car park is very well marked. You can also take a shuttle bus during the summer (a return ticket costs around $ 5).
Toilets are available at the Cathedral Cove walk trailhead. There is a very nice viewing platform as well. It takes about 40 minutes from there to Cathedral Cove. It is an easy walking track with some staircase descending to the beach.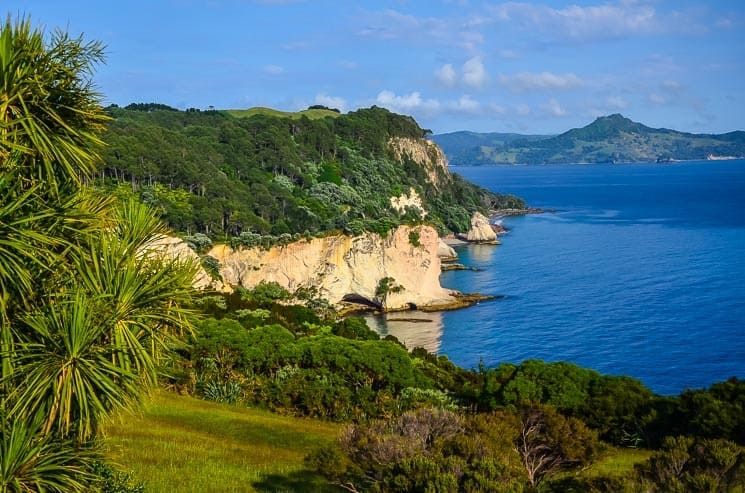 A different way of getting to the Cathedral Cove
If you want to add some extra experience to your trip, you can book yourself either a boat trip or kayaking tour from Hahei.
Where to stay at Cathedral Cove?
If you come with your van or motorhome, the nearest campsite would be Cooks Beach Reserves (only for Self-Contained Vehicles). You can also choose an accommodation in Hahei – Tatahi Backpackers.
Cooks Beach View
You might do a short stop at Shakespeare's Lookout with spectacular views of Cooks Beach and Lonely Bay on the way to Cathedral Cove. Shakespeare's Lookout is a part of the Shakespeare Scenic and Historic Reserve. You can reach the viewpoint by car.
2) Hot Water Beach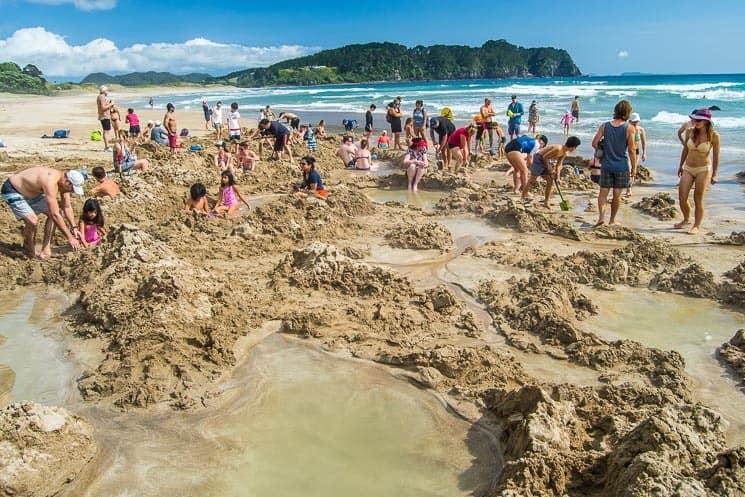 This beach is unique due to the hot spring rising from the ground in the middle of the beach. There's nothing better than digging your own natural whirlpool! You can rent a shovel directly in the Café at the main parking lot. You have to be on the beach at the right time window – 2 hours before and 2 hours after the low tide. Tides are changing every day, so check the forecast here.
Hot Water Beach is one of the best Coromandel beaches and also a popular surfing spot (great for advanced surfers). Surf Rescue operates here. Be sure to swim only in between the Flags because there are some sharp rocks next to the hot spring.
How to Get to Hot Water Beach?
Hot Water Beach is less than 10-minutes' drive from Hahei. The main and nearest car park is paid (4$/ hour), and there are nice facilities – showers, toilets, café, and shovel rental. The only free car park is Middle Car Park, which is a little further away and there are no showers.
Accommodation and campsites nearby Hot Water Beach
There is no freedom camping nearby. The only campground is the Hot Water Beach Top 10 Holiday Park, which is located right next to Hot Water Beach. They offer tent and motorhomes sites as well as classic accommodation.
3) Coromandel Coastal Walkway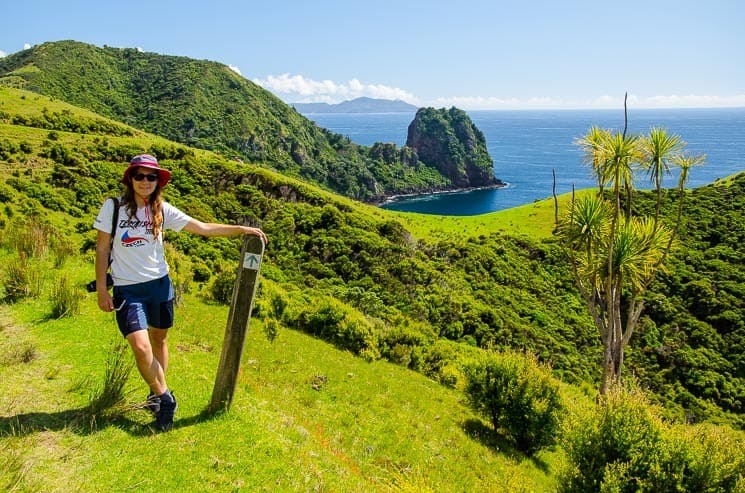 The Coromandel Coastal Walkway is one of the most beautiful Coromandel's hiking tracks and you even won't meet many other tourists there. It's maybe because the road from Coromandel town to the Stony Bay is mostly the dirt road.
The trail starts in the Stony Bay and leads through the pleasant forest shade. Don't forget turning right to get to the viewpoint of the Sugar Loaf (you will get to that crossroad approximately in 1 hour 15 minutes. Another beautiful scenic spot is approximately 2 kilometers before Fletcher Bay (Sugar Loaf saddle). From this point, you can take the same route back or make a round trip by taking the ridge track back to Stony Bay (it will add 400 meters of elevation to your trip). The track is climbing up through pastures. Descend to Stony Bay is in the shade of trees again.
Duration: 7-8 hours, 20 km (from Stony Bay to Fletcher Bay and back)
From this point, you can take the same route back or make a round trip by taking the ridge track back to Stony Bay (it will add 400 meters of elevation to your trip). The track is climbing up through pastures. Descend to Stony Bay is in the shade of trees again.
Check the Department of Conservation for the current conditions.
Final swim in Stony Bay
There is no better refreshment after hiking than a nice swim in the Stony Bay. Although there is no shower in the camp, you can still swim or bath in the river to get rid of the salt.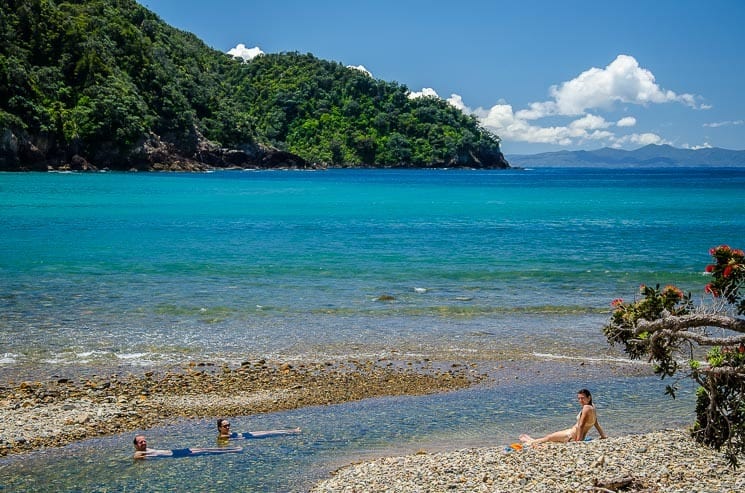 Where to stay near Coromandel Coastal Walkway?
The nearest Freedom campsite (for SC vehicles only) can be found in Sandy Bay. The only classic accommodation nearby is Tangiaro Kiwi Retreat.
4) Coromandel Driving Creek Railway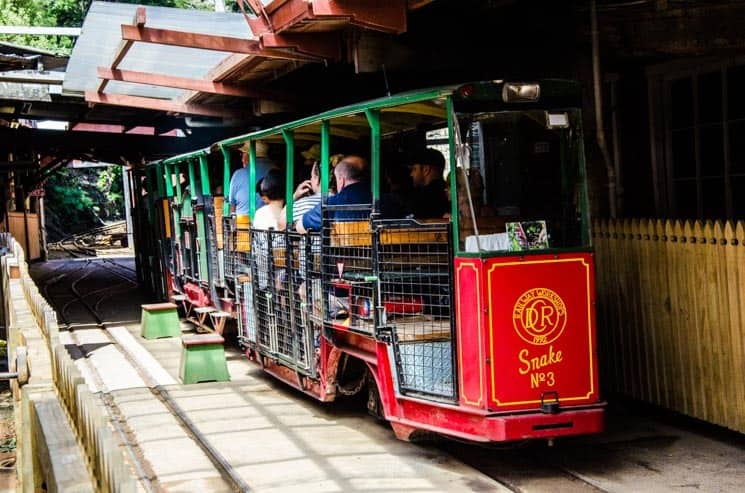 Train and railway lovers shouldn't miss Coromandel Driving Creek train ride. This train ride brings you to the native Kauira Forest while the driver guides you through Barry Brickell's story (a founder) and the history of the place. There are tunnels and even a small viaduct. You can expect an hour-long ride by this narrow-gauge railway. Trains run several times a day. The train ride costs 35 $/adult and 13 $/child. Reserve your seat in advance to be sure there is a space.
5) Coromandel Pinnacles Walk
If you would like to do a whole day hike, Coromandel Pinnacles Walk is the right choice. It's definitely one of the best things to do in Coromandel Peninsula. You can easily reach the trailhead from the Kaueranga Valley. Expect approximately 4-hour ascent to the stunning rock formations. ¾ of the trail leads through the forest, but we still recommend taking plenty of water and sunscreen with you. You can stop for a moment at the Pinnacles Hut before the final climb to the Pinnacles.
You can choose to sleep at Pinnacles Hut if you want to enjoy sunrise or sunset from the top of Pinnacles. The Pinnacles Hut offers bunk beds, kitchen, cold shower, dry toilets and water (drinkable after boiling). Overnight stay must be booked in advance (find of more).
Prepare yourself for the sun in the last part of the trail. There are metal ladders to be climbed in the final – rocky section.
Duration: 7-8 hours (ascent and descent)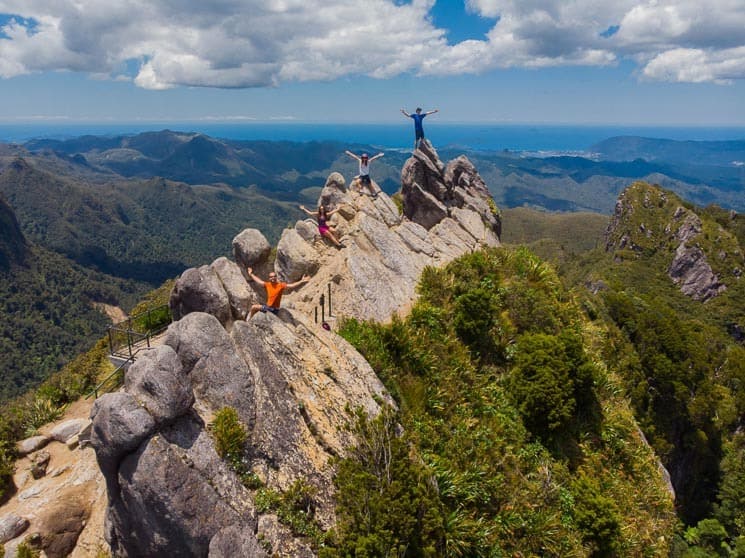 Hoffmann's pool
You will surely appreciate a nice swim in the river pond called Hofmann's pool (especially during the sunny days). Hoffmann's pool is located approx. 2 km from the Valley exit. There is a car park, but no toilets.
Accommodation near Pinnacles Walk
You can find many campsites under the control of the DOC in the Coromandel Forest Park (typically you pay around $ 15 per night per person). The nearest accommodation can be found in the Thames. We recommend Lady Bowen Bed & Breakfast. Freedom parking for SC vehicles is also available in the Thames.
Beware: Thames campsites are often checked by DOC officers. So be sure to have a SC certification and park only at designated places.
6) Karangahake Gorge and Windows Walk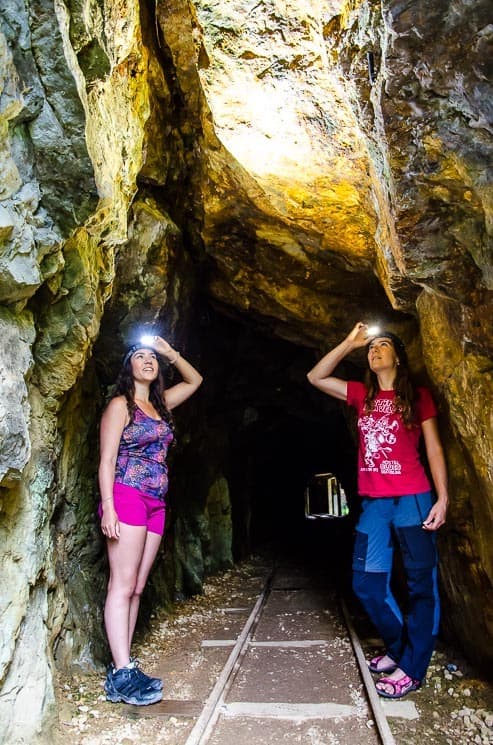 Karangahake Gorge offers an interesting walk into history. The well-known Windows Walk will take you through the times of the gold rush and times of mining industry in Karangahake Gorge. You will have a chance to walk along the mining carts and through the deep tunnels. Therefore, we recommend taking some torch or headlight. The Windows Walk circuit is named after mining tunnels leading to the gorge at several places. There is a nice view of the river. Windows allows at least some light in the tunnel. The trail was carved into the rock on the other side of the river, and there is a bridge leading to the other side.
7) Owharoa falls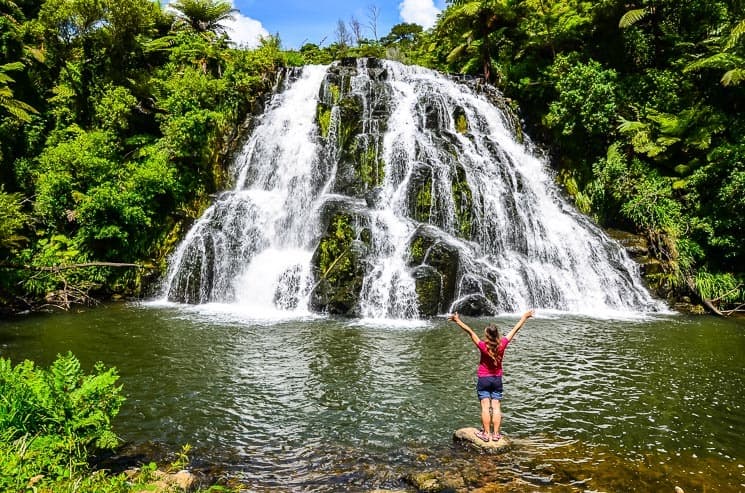 Beautiful waterfalls can be just a 5-minute stop along the way to Waihi and Tauranga. You can park your car right at the beginning of the trail. Waterfalls are only a few steps away.
8) Kayaking to Donut Island (Whenuakura Island)
So-called Donut Island is another one of the best things to do in Coromandel. This nickname was given to Whenuakura Island thanks to its turquoise blue lagoon, which is hidden in the middle of the island's volcanic cliffs. Donut Island is a small island just 600 meters far from the coast, so you can easily kayak or paddleboard to its lagoon. Kayak or paddle board tour costs from $ 40 – $ 80.
Other nice things to do in Coromandel Peninsula
9) Paku Hill Lookout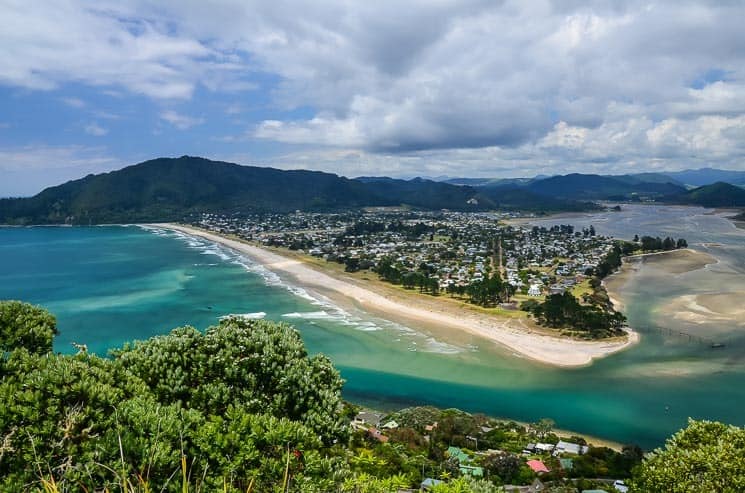 If you drive through the town of Tairua, take a short stop and hike up to the top of Paku Hill. It is only 15-20 minutes from the parking lot and the view is beautiful.
10) Hauraki Rail Trail – Perfect for cycling
There is a beautiful cycling route that was built on a former railway track. It is 160 km long and is divided into 5 sections. It starts north in Kaiaua town and continues through Thames, Paera, Waiti, Te Aroha to Matamata, where you can visit the famous Hobbiton. More information and PDF maps can be found at Hauraki Rail Trail.
Places near the Coromandel Peninsula
11) Mount Maunganui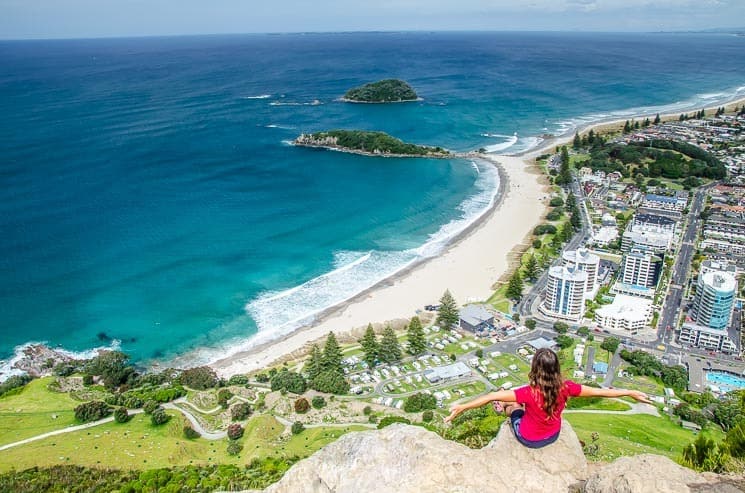 Mount Maunganui is just a few kilometers south from the Coromandel area. There is a magnificent view from the top and the local beach is a perfect spot for surfing or bodyboarding. Mt. Maunganui is a small hill on the coast of Tauranga. A touristic sign tells you that you can walk up in one hour, but if you are fast enough you can make it in 30 minutes. The view is definitely worth it.
Beach by Mount Maunganui
The beach just next to Mt. Maunganui is great for relaxing, surfing or bodyboarding. There is a surf school, Surf Rescue as well as nice facilities (showers, toilets,…).
Accommodation in Tauranga near Mt. Maunganui
In Tauranga, you can choose from a variety of accommodation, we can recommend Mount Backpackers, as well as from many different campgrounds and parking lots for SC vehicles. There is the only small amount of freedom camps, and places are filling quickly.
Do you need to buy or rent a car or campervan?
You can find a good amount of cars for sale on TravelCars.nz. We have a good experience with them and negotiated 100 NZD discount for You! You just need to show this discount code / voucher: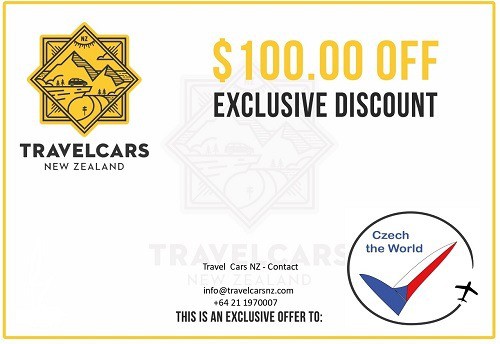 The best rental deals can be found here (comparison of various rental companies).
Map of the best things to do in Coromandel Peninsula
Here you can see a detailed map of all the best things to do in Coromandel Peninsula in New Zealand. You can export this map and import it to your mobile application such as Maps.me or Locus Map.
Check this beautiful video about best things to do in Coromandel Peninsula:
What else to visit in New Zealand?
More tips for your travels:
We have prepared for you this comprehensive list of links, discounts, and resources for travel planning in one place. Bookmark this page and whenever you plan a vacation in the future, just open it and save yourself a lot of time.
1) Where to book accommodation?
2) How to find cheap flights?
3) How to rent a car?
We recommend a comparison portal RentalCars.com to compare the best offers of all available rental companies.
Pin Best things to do in Coromandel for later or for your friends: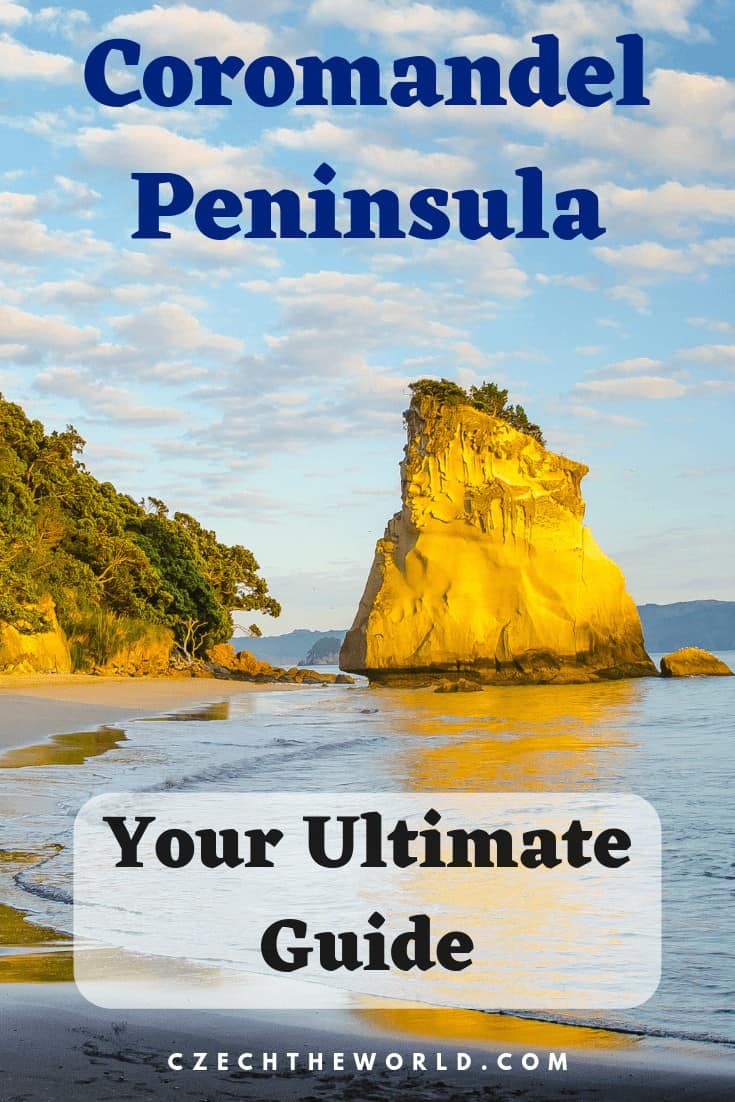 Best things to do in Coromandel – FAQ:
Is there a map of the best things to do in Coromandel Peninsula?
Did this post about Best things to do in Coromandel help you? Share it with your friends! It can help them too!
Disclosure: Please note that some of the links above may be affiliate links, and at no additional cost to you, we earn a commission if you make a purchase. We recommend only products and companies we personally use and we use this income for further improvement of this website. Thank you!