Castle Point Lighthouse is a truly majestic lighthouse standing on a rocky cliff which was formed 2 million years ago. With its 23 meters (standing 52 meters above the sea level) it's the tallest lighthouse in North Island. It's a charming place, which every photographer will love. It takes less than 15 minutes to walk to the top viewpoint. You can still see some fossil shells in the rock if you walk to the end of the boardwalk.
Castle Point Lighthouse track
This is a very nice short walk starting on the beach. It takes about 30 minutes (return) but the time mainly depends on how passionated photographer you are. You might meet fur seals within the reserve. Look out for fossil shells, you will mainly see them at the end of the boardwalk, over the reef past the lighthouse.
Castle Point TIP
Wait until its dark and you will see the colorful show. Lighthouse is changing several colors and the show lasts until midnight. You can also admire the beautiful and dark night sky full of stars.
Interesting facts about Castle Point Lighthouse
The light first shone in 1913. The beam of light is visible for 26 nautical miles (48 km) and protected ships from the rugged coastline.
Early lighthouse keepers conducted essentials maintenance and monitoring by keeping watching at night to ensure the light didn't go out.
Castle Point Lighthouse station was favored among keepers due to the impressive location. Unfortunately, one lighthouse keeper fell to his death from the ladder, it's believed his ghost lives on…
Lights were automated in 1988 and nowadays it's controlled by a computer from Wellington.
The light flashes 3 times every 30 seconds.
Lighthouse is one of only two left in New Zealand with a rotating beam.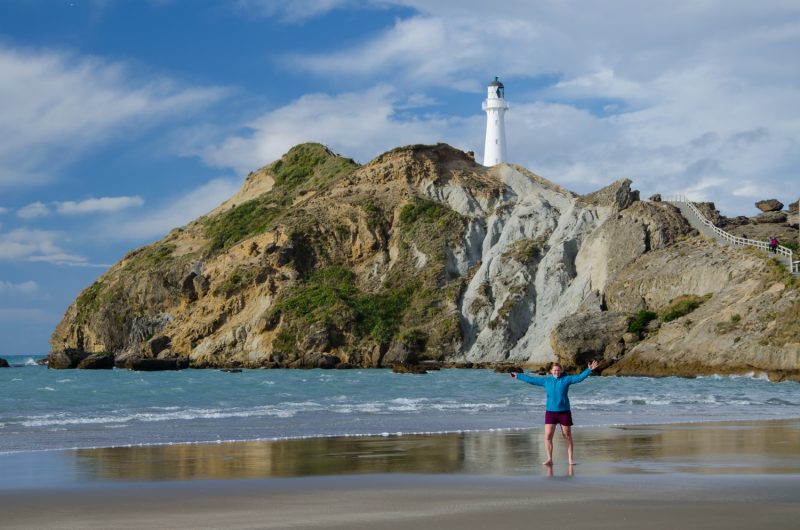 Track to the Castle Rock (Deliverance Cove track)
If you have a little bit more time, don't miss a hike to the top of Castle Rock. The track leads directly from the car park (freedom camp). It is a loop track, so you can choose if you go on the beach first or if you start walking through the forest – later there are amazing views of the bay. The loop is 3 km long and takes 1-1,5 hours. The part leading on the top of the Castle Rock is not the official DOC track, so be careful up there. Views from the whole track are gorgeous.
Facilities at the Castle Point Lighthouse area
At the base, you can find toilets with running water. The closest car park is also a freedom camp (one of my most favorite ones). Right next to a freedom camp, there is a church. At Castlepoint village, there is a little store where you can buy some food or snack. There is also a gas station.
Accommodation at Castlepoint
A variety of different types of accommodation can be book at Castlepoint Holiday Park & Motels.
Getting there
Castlepoint lighthouse is located in North Island's Wairarapa region, about 1 hour's drive from Masterton. Follow Te Ore Ore Road which becomes the Masterton Castlepoint Road and leads directly to Castlepoint Scenic Reserve.
Maori names of the place
The rock edifice with the lighthouse is called Te Tokatumoana (= the Rock before the sea). The whole area was traditionally known as Rangiwhakaoma (= the skies that race) – in reference to the fast-moving clouds when it's windy.
Live webcam from Castle Point Lighthouse
Weather at Castle Point
Watch this video which is a combination of footage from Castlepoint lighthouse as well as Cape Pallister lighthouse (which has red stripes) and Putangirua Pinnacles (all those places are worth visiting).
North Island travel inspiration
Castle Point Lighthouse Photo Gallery:
You can click on the photos to view the full size.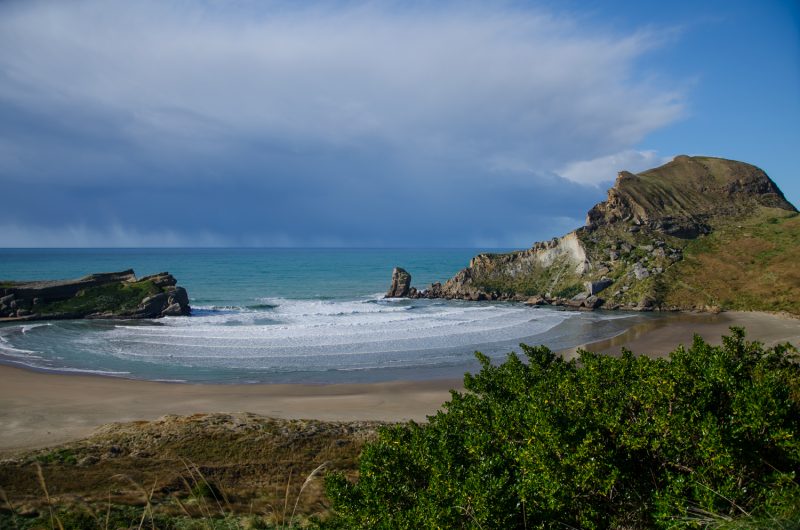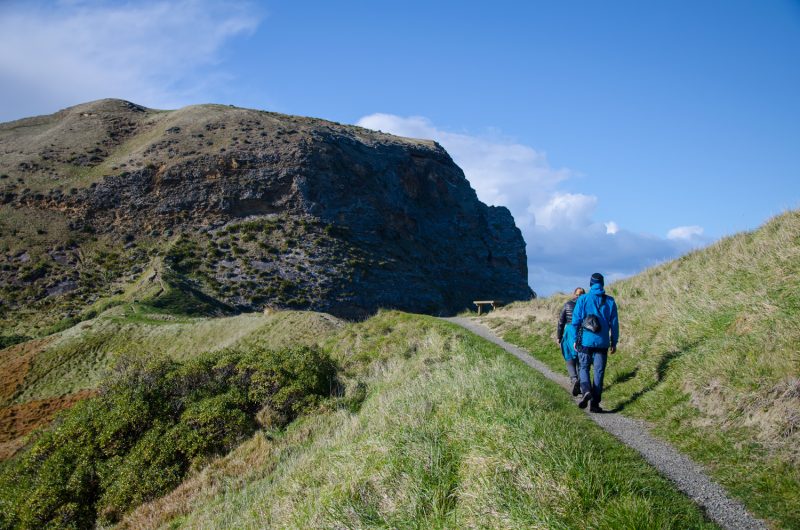 Disclosure: Please note that some of the links above may be affiliate links, and at no additional cost to you, we earn a commission if you make a purchase. We recommend only products and companies we personally use and we use this income for further improvement of this website. Thank you!