Are you wondering, how to name your white cat? Check our ultimate collection of the best white cat names that will help with your success.
We have divided these names for a white cat into several categories – creative, unique, sweet, cute, clever, and more…
You can jump to those categories in the table of contents:
The Best White Cat Names
Snow White
Bella
Cloud
Casper
Snow
Winter
Frost
Fiona
Elsa
Flower
Duchess
Bunny
Pearl
Vanilla
Twinkle
Whitey
Angel
Snowball
Ice
Frosty
Milky
Cottontail
Snowy
Snow Flake
Sky
Unique White Cat Names
Porcelain
Frost
Alba
Edelweiss
Whittaker
Yuki
Wyclef
Geneva
Lumi
Eira
Icee
Blizzard
Chardonnay
Reisling
Targaryen
Moscato
Shiro
Peppermint Patty
White Blood Cell
Love of Light
Marylin Meow
Wonderland
Egg White
Tipp-ex
Galadriel
Creative White Cat Names
Marylin Monmeow
Powder Puff
White Chocolate
Porcelain
Snow Flakes
Peppermint Patty
Love of Light
Little Peace of Heaven
Junior Mint
Chairman Meow
Eggnog
Blizzard
Shia La Fluff
Jon Snow
Lightning
Coolwhip
Kitty Purry
Griddlebone
Clawdia
Triswhiskers
Purrincess Snow
Furrosting
Santa Claws
Moonlight
Furr-oah
Sweet White Cat Names
Darling
Marshmallow
Love of Light
Magnolia
Creamer
Latte
Peppermint
Cream
Creampuff
Faith
Flurry
Dandelion
Sugar
Sparkle
Bianca
Calla Lily
Polar Bear
Snowbell
Bluebell
Noodles
Vanilla
Brie
Belle
Cupcake
Snowy
Cute White Cat Names
Shiro
Powder Puff
Creamer
Aurora
Mr. Tinkles
Chocolatey
Marshmallow
Mr. White
Magnolia
Luna
Muffin
Princess
Duchess
Angel
Cloud
Peppermint
Latte
Coconut
Creampuff
Daisy
Sugar
Moon
Fondant
Jasmine
Marie
Funny White Cat Names
Chardonnay
Peppermint Patty
White walker
Canvas
Catticus Finch
White Chocolate
Creamer
Talcum
Egg White
Meow Tse Tung
Q-tip
Colgate
Fridge
Catsup
Tofu
Beluga
Berg
Milky Way
Garlic
Snowmobile
Ice Ice Catty
Flour
Babushka
Marylin Monmeow
White 2Paws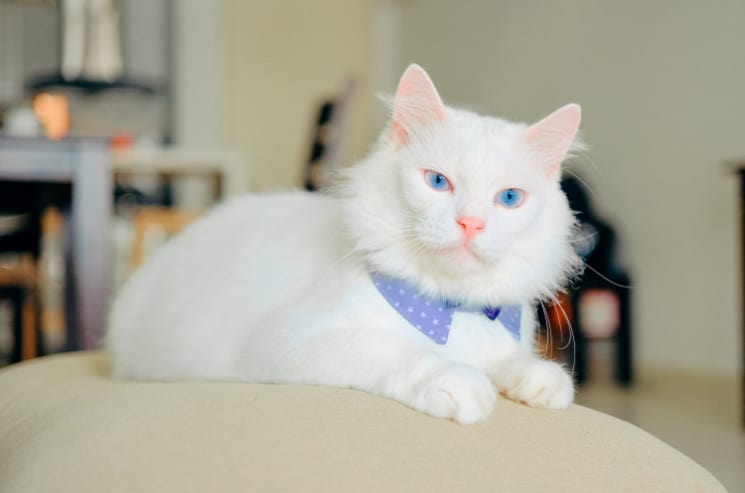 Clever White Cat Names
Mr. Whitey Pants
Robert Meowny
Leonardo DiCatrio
Marylin Monmeow
Chalk
Mr. Birch
Shiro
Zima (slavic word for 'winter')
Nimbus
Moscato
Tic Tac
Santa Claws
Catsup
Whistler
Caspurr
Katy Purry
Jon Snow
Katleesi
Robert Van Winkle
Katniss
Senyor Kittizen
Pusstav
Clawdia
Wolverine
Frosted Almond
Weird White Cat Names
White Blood Cell
Peppermint Patty
Chardonay
Canvas
Moscato
Reisling
Whittaker
White Christmas
Eliza Mewlittle
Blitzkreig
Pussolini
Eggberg
Ghost Buster
Lady Whittington
Lord Whittington The Third
Babylouchi
Zigzagoon
Fish Sticks
White Blood Cell
Binx
Tipp-ex
Squinkles
Mr. White Pantaloons
The White Menace
White Chubbington
Cool White Cat Names
Blizzard
Avalanche
Ashes
Crescent
Bone
Ghost
Mr. Milky
Lightning
Mr. White
Luna
White Lady
Witcher
Celeste
Bandit
Ciri
Wanda
Storm
Dynamo
Senyor Whiskers
Coolwhip
Binx
Mr. Bigglesworth
Mr. Tinkles
Wizard
Skye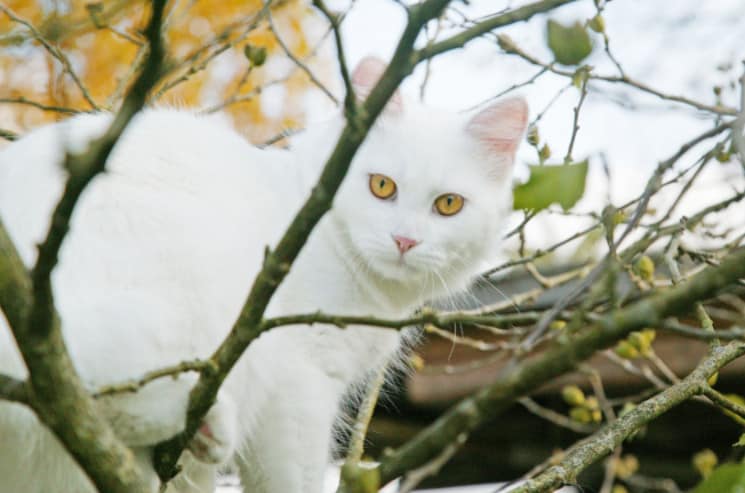 Modern / Trendy White Cat Names
Khaleesi
Frost
Winter
Jon Snow
Jack Frost
Angelicat
Gandolp
Celeste
Brandon
Bingus
Zelda
Mr. Darcy
Snowflake
Edelweiss
Cosmo
Clyde
Oreo
Simba
Willow
Shia La Fluff
Ramona
Luna
Jasper
Stella
Gandalf
Other Languages White Cat Names
Finn
Blanco
Whit
Blanca
Shiro
Alba
Tenshi
Zima
Kitsuni
Yukiko
Fari
Putih
Fionn
Branco
Bijeli
Whit Gatto
Baltas
Bela
Un Minou Blanche
Blanche
Shiro Neko
Bianca
Vita Katten
Maneki-neko
Yuki
Names for a White Cat Generator
Aren't these names enough? You can also try this cat name generator.
More Names Collections
Read also our other names collections:
Unique White Cat Names
Creative White Cat Names
Do you like this post about names for a white cat? Share it with your friends:
Disclosure: Please note that some of the links above may be affiliate links, and at no additional cost to you, we earn a commission if you make a purchase. We recommend only products and companies we personally use and we use this income for further improvement of this website. Thank you!