The ultimate collection of the best nicknames for girls you can use.
We have divided these nicknames into several categories – cute, funny, hot & sexy, sweet, badass, spanish, french, nicknames for short girls, tall girls and more:
Best Nicknames for Girls
Lovey
Sunflower
Princess
Emerald
Cherry
My Lovely
Ella
Sweetheart
Daisy
Treasure
My Everything
Baby Girl
Dearest
Charm
Babydoll
Love
Babe
Rose
Goddess
Heartbeat
Super Nova
Ace
Dearie/Dear
Cutie
Honey
Cinderella
Angel
Queenie
Pretty Love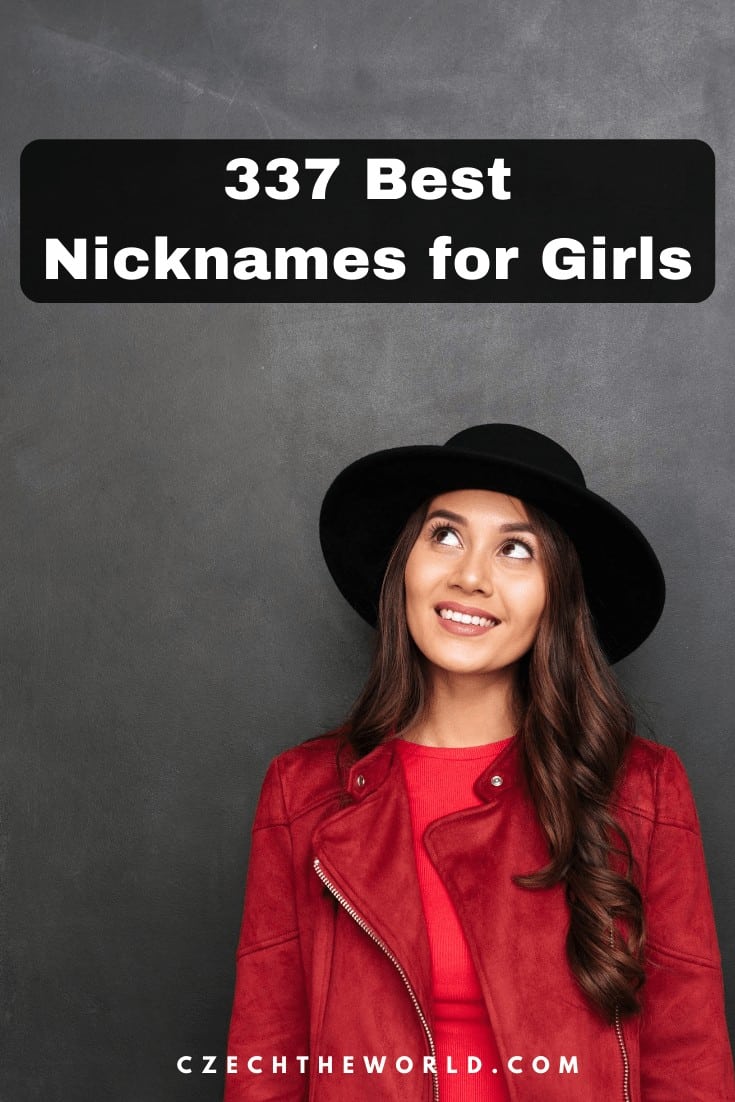 Cute Nicknames for Girls
Collection of cute nicknames for girls:
Beloved
Mon Cheri
Genuine
Amor
Love bug
My one and only
Sweet pea
Love
Precious
Princess
Pumpkin
Snookums
Lovie
Babe
Sweetie honey pie
Peach
Cutie patootie
Angel
Sweetheart
Belle
Sunshine
Light of my life
Cutie Patootie
Jasmine
Shug
Cutie pie
Heavenly
Sugar
My dear
Darling
Sparkles
Angel Eyes
Dream girl
My Beloved
Cookie
Luscious
Aphrodite
Sweetie Pie
Hon'
Kissy Face
Smitten Kitten
Queen
Shorty
Blondie
Beautiful
Buttercup
Flawless
Sweets
Lovey Dovey
Apple of my eye
Doll
Living Angel
Honey bunches
Dream Girl
Lotus
Toots
Twinkly
Goldie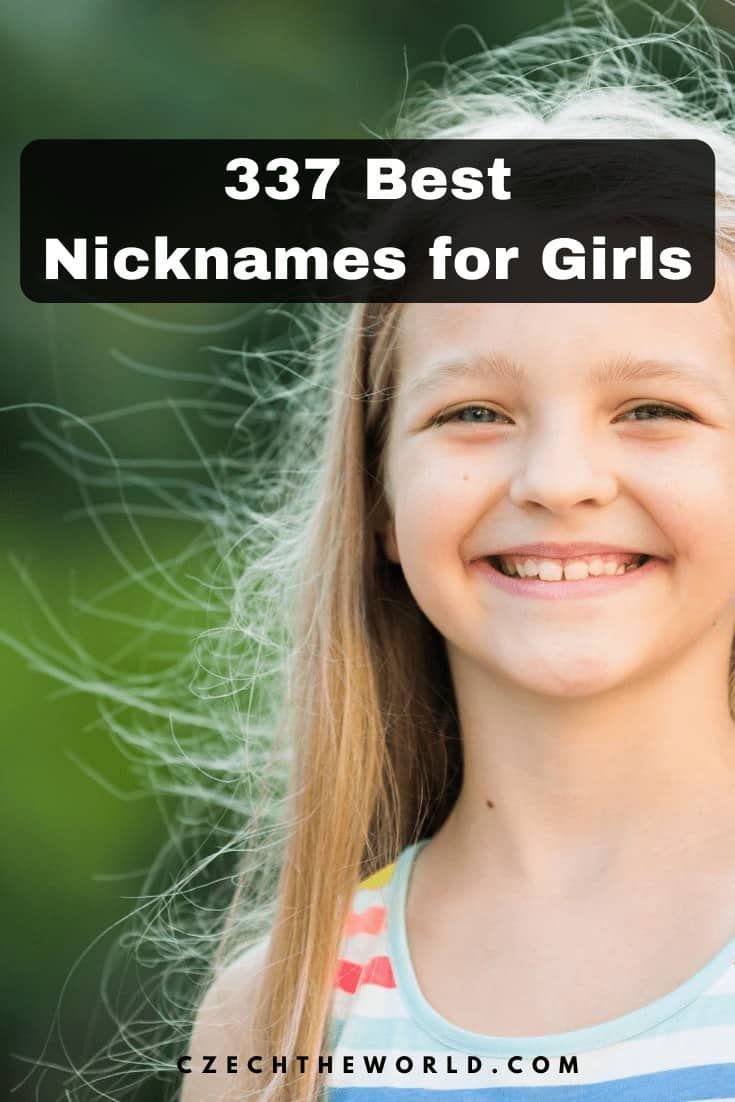 Cool Nicknames for Girls
Collection of cool nicknames for girls:
Kissy Face
Cutie Patootie
Twinkle
Barbie Doll
Angel Eyes
Awesome Blossom
Belle
Firefly
Living Angel
Bright Light
Genuine
Jasmine
Dumpling
Rolly Polly
Goldie
Sunshine
Aphrodite
Brown eyes
Buttercup
Lotus
Smiley
Sweetheart
Kitten
My Beloved
Tiger
Flawless
Dream Girl
Sparkles
Amor
Smitten Kitten
Heavenly
Lovey Dovey
Must Read: 195 Best Love Captions for Instagram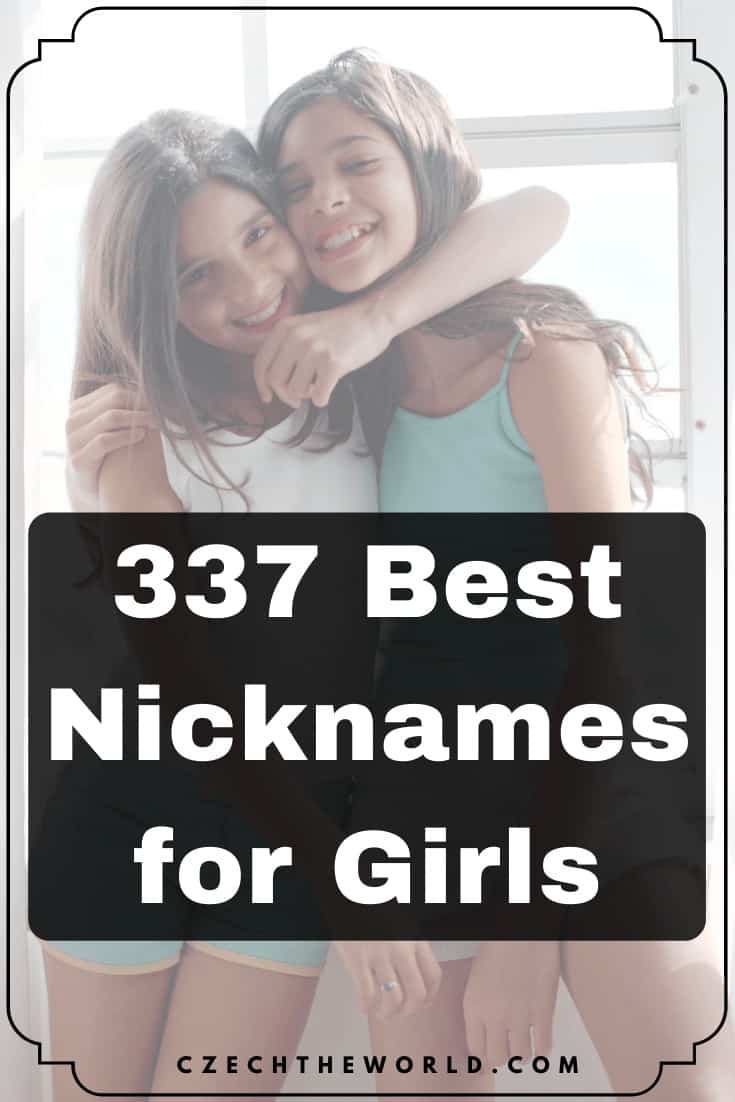 Funny Nicknames for Girls
Collection of funny nicknames for girls:
Big Mouth
Corny
Unburnt
Antenna
Shmoopy
Panda
Chatterbox
Giggles
Curly Q
Dimples
Slim Thick
Thick Thighs
Class Clown
Hobbit
Punk
Chirp
Quack
Cheeseball
Catnip
Troublemaker
Mother of Dragons
Dork
Goofball
Sugar Mama
Minion
Xerox
Crazy Queen
Mouse
Rambler
Coward
Mittens
Princess Peach
Pumpkin
Itty Bitty
Chewbacca
Foodie
Energizer Bunny
Firecracker
Creep
Diva
Angry Bird
Bambi
Hashtag
Half Pint
Tiny
Bam-Bam
Duck
Squints
Cruella
Chipmunk
Paws
Butterbean
Coo Coo
Goofy
Ducky
Turtle
Doofy
Must Read: 731 Best Comments for Girls Pics to Impress Her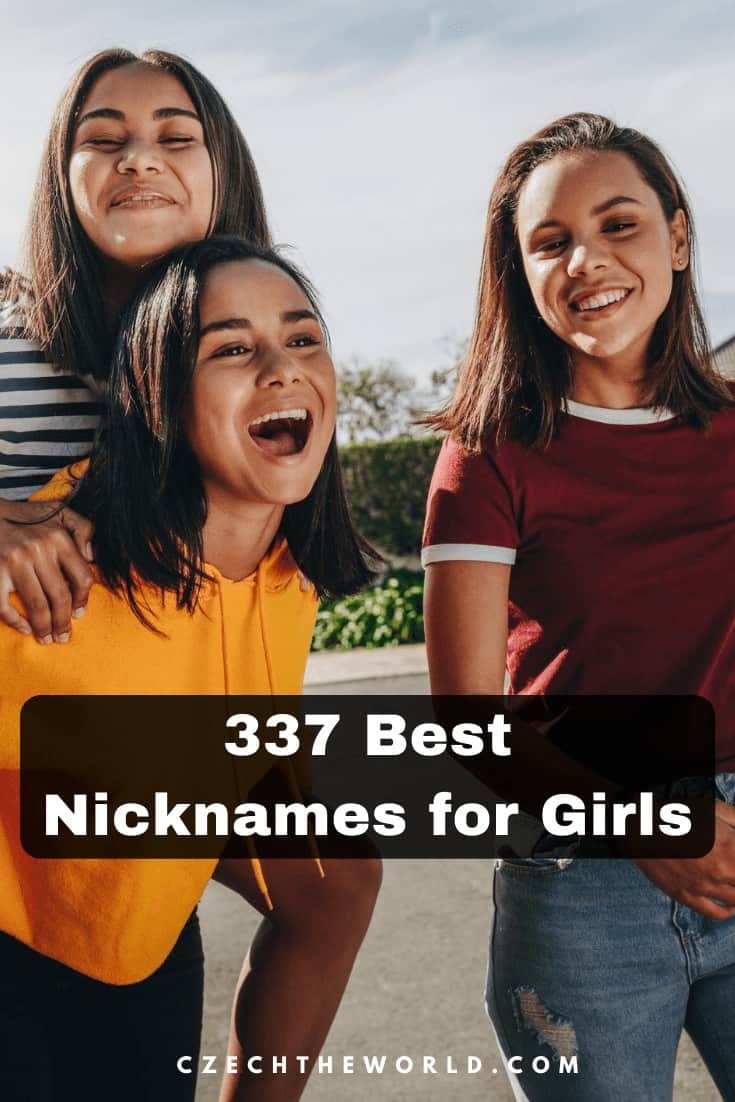 Hot & Sexy Nicknames for Girls
Collection of hot & sexy nicknames for girls:
Tasty
Baby Doll
Hot Mama
Pussycat
Lady Bug
Hot Lips
Gorgeous
Princesa
Binky
Supergirl
Tulip
Cashmere
Tootsie
Catwoman
Hot Butt
Sugar Pie
Lip Smacker
Lioness
Darling
Sugar Plum
Angel Baby
Perky
Superstar
Cuddle Bunny
Bonbon
Heartfire
Sexy Lady
My Heart
Honey Bunny
Sweet Cheeks
Wonder Girl
Passion Fruit
Lamb Chop
Love on Fire
Saddle
Sex Witch
Baby Bear
Devil
Lemon Drop
Big Red
Hot Cakes
Sex Muffin
Sexy Bear
Lover Girl
Sexy Pie
Bed Wizard
Angel Kiss
All Mine
Sex Kitten
Sexiness
Beautiful
Pretty Lady
Hero
Lollipop
Care Bear
Pudding Pop
Bad Kitty
Babe
Hot Stuff
Sugar Baby
Sweet Kitten
Butterfly
Love Bug
Scarlet
Señorita
Baby Love
Hurricane
Sweet Baby
Cookie
Sex Demon
Panther
Canoodle
Rose
Angel
Kitty
Angel Legs
Nightlight
Sexy Mama
Hugster
Cool Breeze
Sugar Mama
Heart Breaker
Wonder Woman
Sugar Bear
Treasure
Chocolate Bunny
Huggy Bear
Munchkin
Hot Potato
Enchantress
Babylicious
Red-Hot Bon Bon
Love Muffin
Sweet Peach
Kit Kat
Sex Enchantress
Cuddle Bear
Xtra Hot
Butter Butt
Hot Thing
Dearest One
Snookie
Honey Lips
Animal
Baby Doodle
Double Trouble
Kitten
Hot Buns
Dream Lover
Dear heart
Goddess
Curvy
Lolita
My Favorite
Sexy Legs
Blue Eyes
Hot Sauce
Angel Wing
Honey Love
Beauty
Hottie
Aphrodite
Amorcita
Wonderful
Temptress
Baby Face
Lover
Cowgirl
Invincible
Princess
Firecracker
Sugar Biscuit
Lovey Butt
Bambi
Bed Torcher
Shining Star
Monkey Butt
Sex Warlock
Tigress
Sex Dealer
Tiny One
Baby Angel
Juicy
Lovebug
Double Spice
Daisy
Desert Blossom
Angel Eyes
Sex Zombie
Must Read: 177 Best Love Status Ideas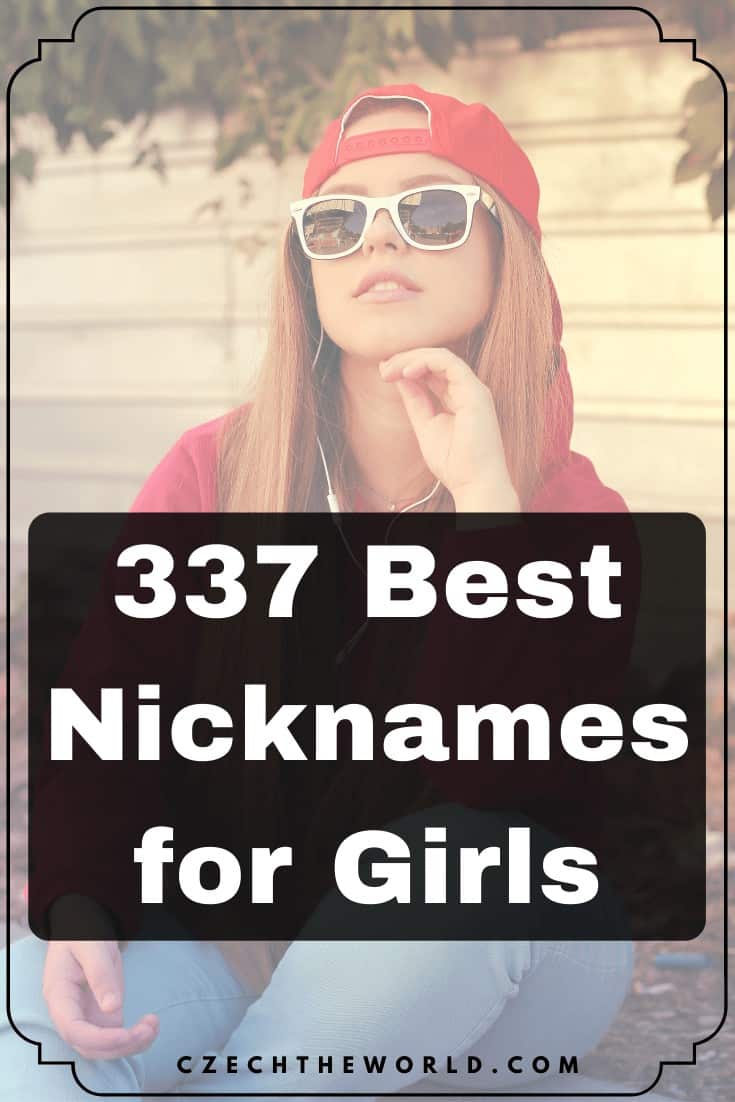 Sweet Nicknames for Girls
Collection of sweet nicknames for girls:
Brownie
Banana Muffin
Martini
Sugar Puff
Baby Cake
Delicious
Cookie
Ginger Spice
Marshmallow
Pudding
Pancake
Sugarpie
Bun Bun
Delight
Cake
Oreo
Brandy
Apple Pie
Blueberry
Donut
Candy Corn
Skittle
Candy
Bounty
Honey
Gingersnap
Brown Sugar
S'Mores
Jelly Bean
Sugar Pie
Cherry Pie
Kit-Kat
Tootsie Roll
Honeybun
Chocolate
Gummy Bear
Sweetest
Moonflower
Almond Joy
Junior Mint
Red Vine
Sucre
Snickerdoodle
Babycakes
Vanilla Bean
Wildberry
Biscuit
Minty
Cakes
Banana Split
Caramel
Juice
Maple
Candy Cane
Ice Pop
Muffin
Sweetums
Cupcake
Twix
Pecan Pie
Strawberry
Wonka
Sugar
Sweet Tooth
Bonbon
Sweet tooth
Hershey Kiss
Sweetie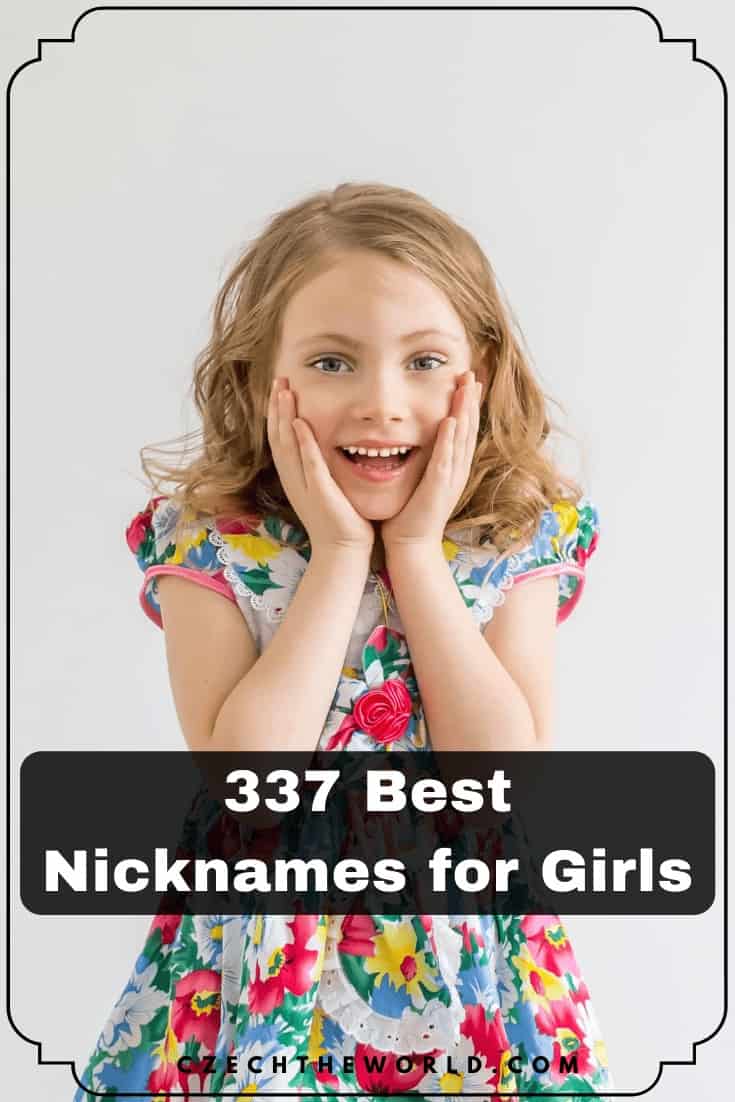 Badass Nicknames for Girls
Collection of badass nicknames for girls:
Peppermint
Stiletto
Poodle
Oven
Fiddle
Calypso
Mirage
Waves
Infinity
Ivy
Velvet
Punk
Venom
Tequila
Insomnia
Chirpy
Mystic
Malice
Bee
Felony
Black Beauty
Vanilla
Legacy
Rhythm
Sweets
Enchantress
Beretta
Chuckles
Vixen
Minx
Resin
Voodoo
Majesty
Rebel
Mademoiselle
Geisha
Harlem
Half Pint
Rogue
Temperance
Pumps
Xenon
Cosma
Cascade
Wicked
Widow
First Lady
Terror
Lotus
Firecracker
Colada
Vegas
Enigma
Lava
Countess
Outlaw
Lolita
Rockstar
Dazzle
Nytro
Atlanna
T-Back
Amazon
Nova
Snowball
Roulette
Venture
Raven
Champ
Mannequin
Nightmare
Jewelry
Lioness
Gothic
Heroin
Banshee
Exotic
Snug
Shadow
Rage
Goddess
Flawless
Cougar
Hyper
Siren
Lithium
Thunderbird
Hoops
Hero
Phoenix
Vanity
Ultra
Belladonna
Must Read: 351 Best Instagram Captions That You Should Use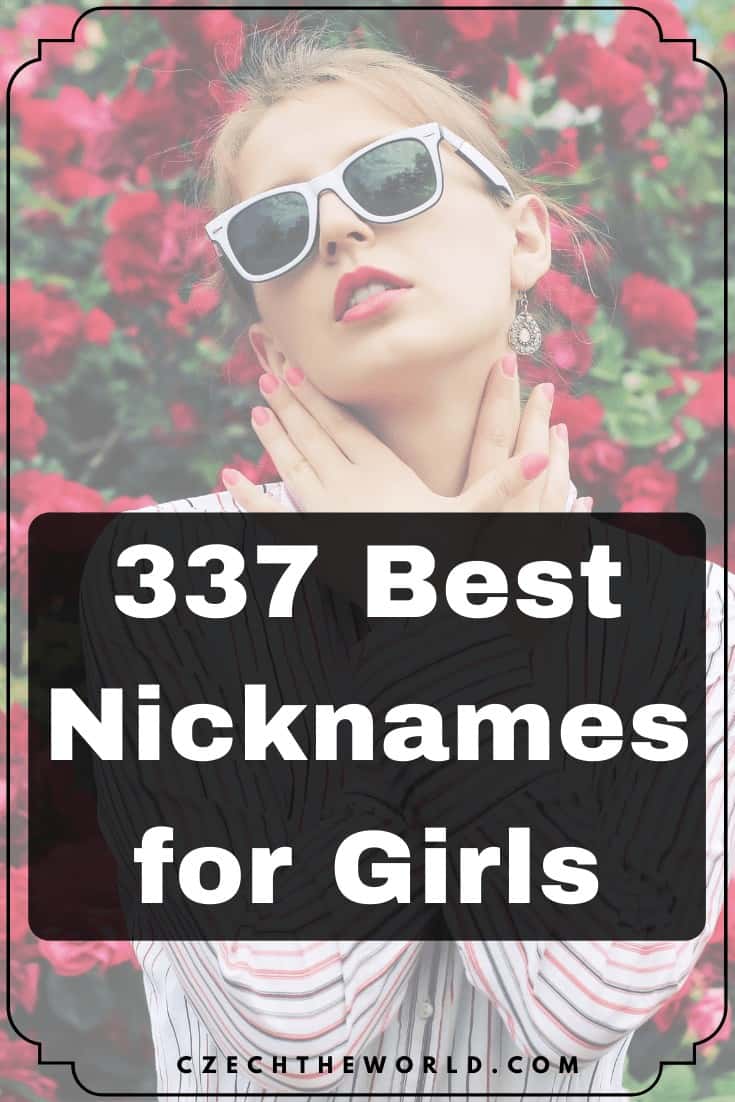 Unique Nicknames for Girls
Collection of unique nicknames for girls:
Rashie
Butterbean
Hashtag
Good 'n Plenty
Princess Peach
Tuffy
Rambler
Pocky
Marigold
Giggles
Duckling
Jellybean
Eggie
Bam-Bam
Fuzzy Wuzzy
Highway
Your Highness
Peachy Keen
Cadillac
Big Mouth
Coward
Chrysanthemum
Cruella
Huggie
Pork Chop
Foodie
Thuglife
Drama Queen
Goofball
Gingersnap
Rugrat
Pigtails
Perfect 10
Shmoopy
Polka-Dot
Pip Squeak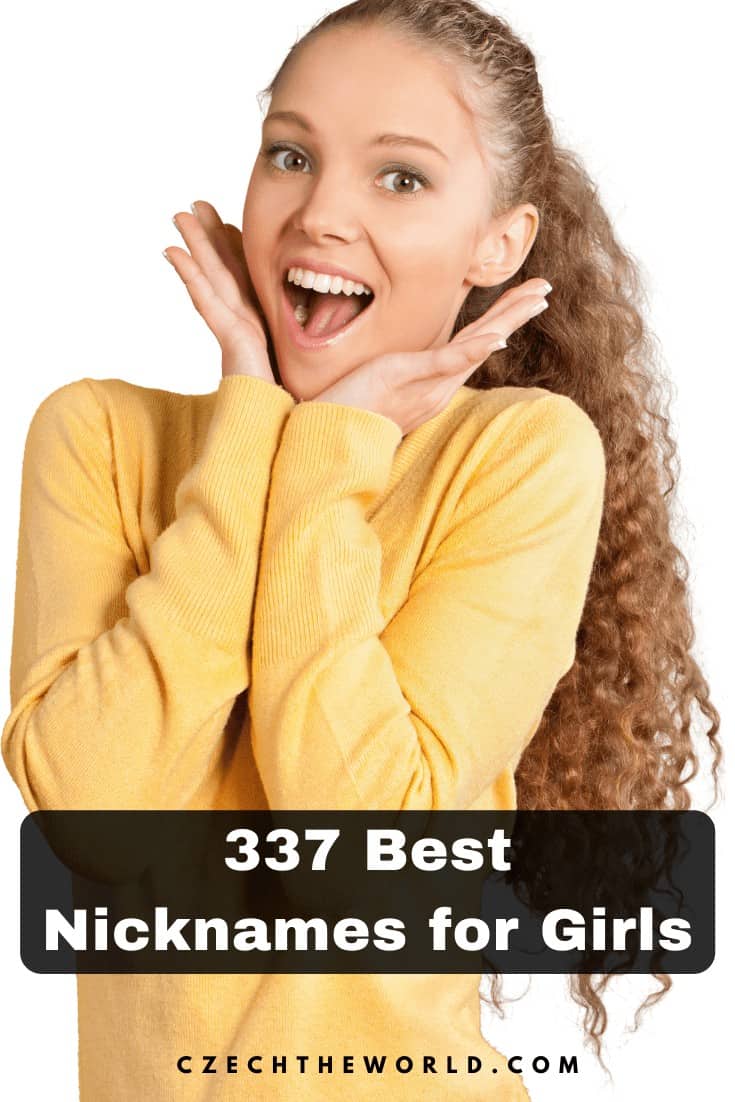 Spanish Nicknames for Girls
Collection of Spanish nicknames for girls:
Rubia – Girl with a blonde hair
(Mi) Chiquilla – (My) little girl
(Mi) Amor – (My) love
(Mi) Corazón – (My) sweetheart
(Mi) Mujer –(My) woman
Muñeca – Doll
China – Girl with curly hair
Caramela – As sweet as candy
Guapa – Handsome
Niña – Girl
Bebé – Baby
Bella – Beautiful
Maravillosa – Gorgeous
(Mi) Angelita – (My) angel
Amante – Lover
Loquita – A little crazy girl
Enana – Small girl
(Mi) Sol – (My) sun
Estrella – Star
Preciosa Mío – My precious
Amada – Loving
(Mi) Tesoro – (My) treasure
Amiga – Friend
Princesa – Princess
Cariña – Dear or Darling
(Mi) Reina – (My) queen
Querida – Beloved
Mami – Sexy
Morena – Girl with brown or dark hair
Chiquita – Cute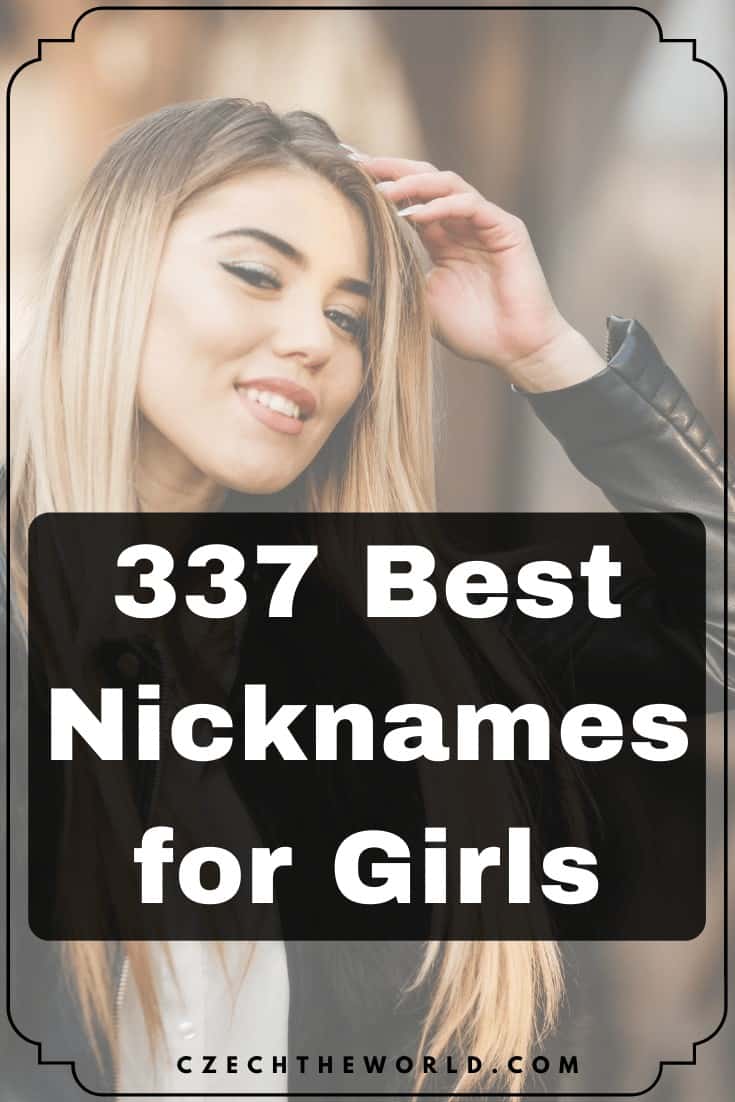 Italian Nicknames for Girls
Collection of Italian nicknames for girls:
Anima mia: My Soul
Carina: Sweetheart
Amore: Love
Topolina: Little mouse
Stella/Stellina: Star/Little Star
Principessa: Princess
Cucciola: Little puppy
Cuore Mio: My heart
Tesoro Mio: My treasure
Cara Mia: My beloved
Bellezza: Beauty
Gattina: Kitten
Piccola: Little one
Bella: Beautiful
Bambolina: Little doll
Fiore: Flower
Bambina: Little girl
Mia Bellissima: My beautiful
Angelo: Angel
Must Read: 175 Good Morning Love Messages to Please Your Darling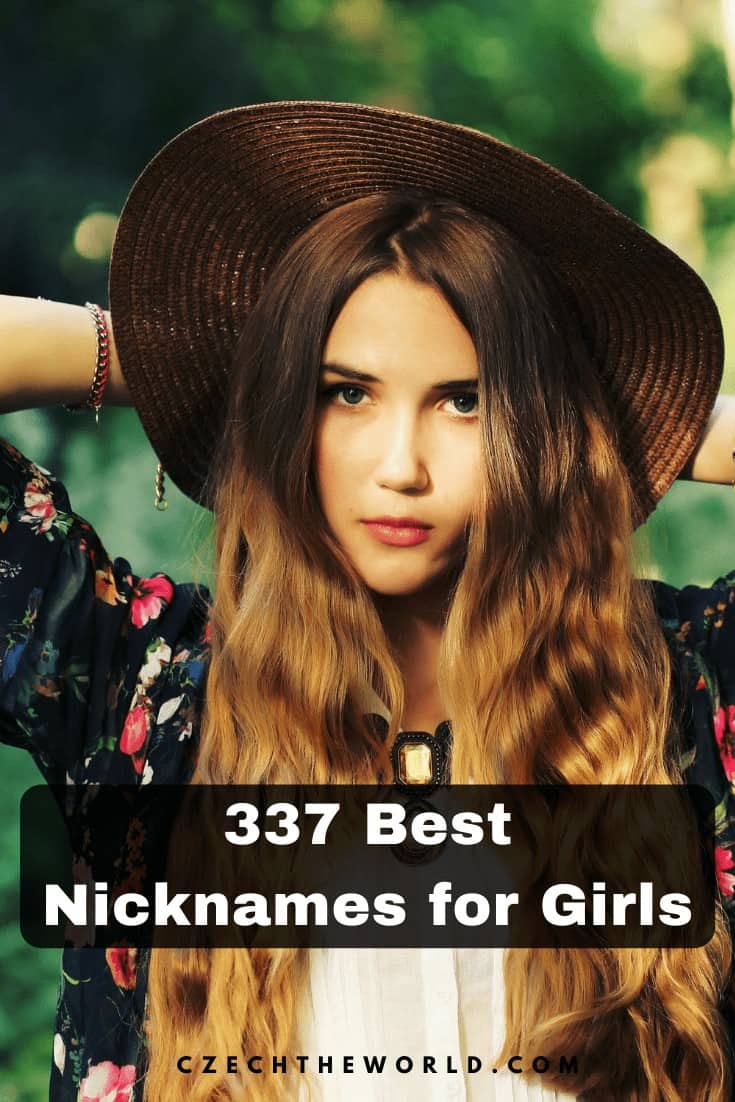 French Nicknames for Girls
Collection of French nicknames for girls:
Mon Coeur: Sweetheart
Mon Ange: My Angel
Mon Nounours: My Teddy Bear
Ma Reine: My Queen/My Lady
Mon Poussin: My Chick/Sweetheart
Mon Trésor: My Treasure
Ma Princesse: My Princess
Ma Choupinette: My Cutie/Sweetheart
Ma Douce: Sweetie
Mon Chou: Honey
Ma Petite: My Little Love
Ma Chère: My Dear
Ma Poupée: My Little Doll
Mon Mignon: My Cutie
Mon Amour: My Love
Ma Tigresse: My Tigress
Ma Précieuse: My Precious
Mon Bijou: My Jewel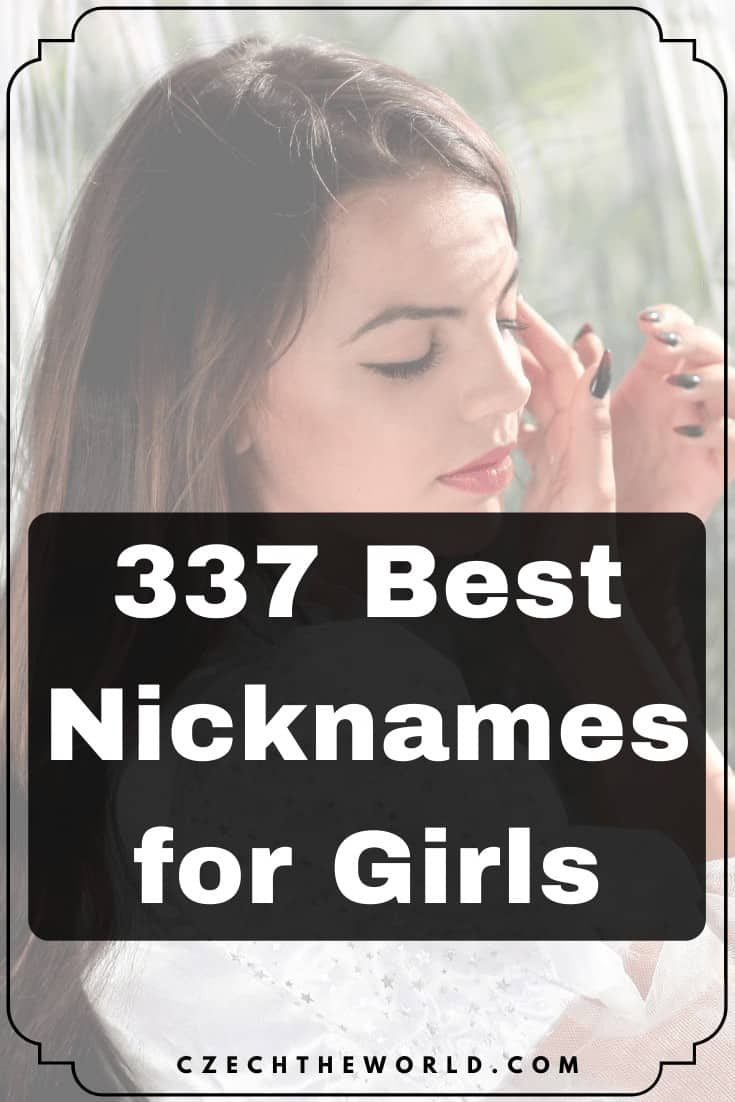 Indian Nicknames for Girls
Collection of Indian nicknames for girls:
Yaara: Buddy
Chokri: Girl/Babe/Chick
Pari: Fairy/Angel
Guddi/ Gudiya: Baby Doll/Beautiful
Inayat: A beautiful blessing
Cheeni: Sugar/Sweetheart
Chutki: Fun-sized
Maahi: Beloved/Darling
Ladli: Favourite/The Dearest One
Chikni: Beautiful or Sexy Girl
Noorie/Noor: Light of my Life
Mehbooba: An Urdu word meaning sweetheart
Anmol: Priceless/Precious
Nautanki: Drama Queen
Haseena: A beautiful, mesmerizing woman
Piya: Love/Beloved/Darling
Sona: Gold/Sweetheart
Shehzaadi: Princess
Titli: Butterfly/Adorable
Meethi: Sweetheart/Sweetnesses
Raani: Queen/Diva
Huur: Fairy/Angel
Jaan: Darling/Dear
Premika: Girlfriend/Lover
Nanhi: Petite
Pyari: Darling
Begum: Princesses/Queen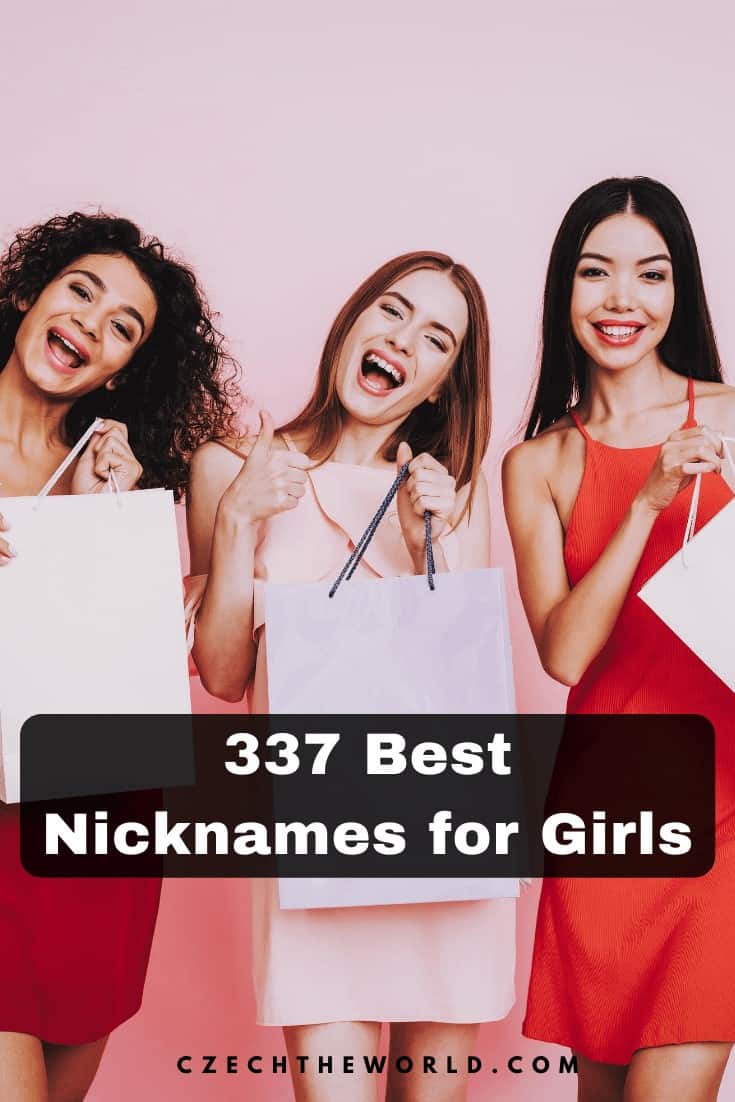 Nicknames for Girlfriend
Collection of nicknames for girlfriend:
Sweetie
Miss Perfect
Darling
Buddy
Better half
Babe
Heartbeat
One and Only
Smiles
Love/Lovey
Gumdrop
Bestfriend
Precious
Cutie
Wifey
Gorgeous
Crush
Bestie
Adorable
Dear
Pumpkin
My Everything
Sugar
Queen
Sweetheart/Sweetie/Sweets
Candy Eyes
Candy
Cuddles
Hottie
Princess
Beautiful
Pretty
Hot Cake
Honey
Snuggles
Baby Girl
Fav
Cutie/Cutie pie
Soulmate
Charmer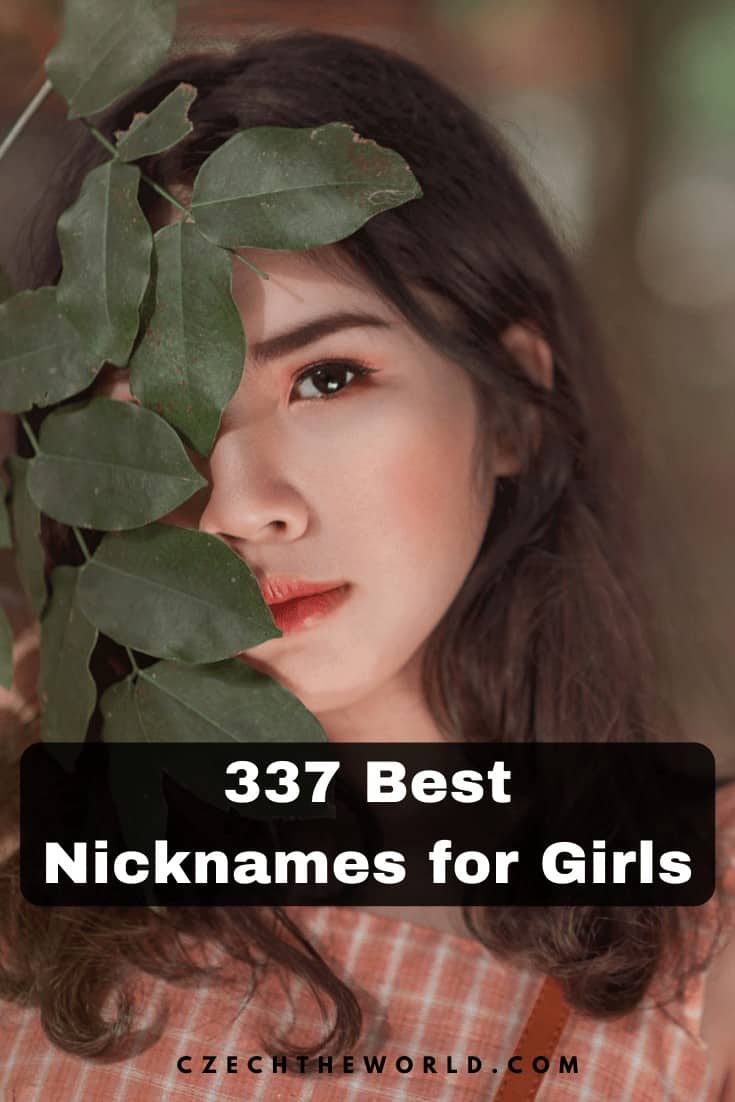 Nicknames for Short Girls
Collection of nicknames for short girls:
Pixie
Munchkin
Teeny
Shortcake
Tiny Temper
Gremlin
Bite-size
Mrs Thumb
Micro
Minnie
Little miss
Tinkerbell
Babycakes
Dwarf
Knee-high
Elfie
Lil Gnome
Kitty
Hobbit
Little Red Riding Hood
Little lady
Bite-sized
Lil Minnie
Mini-muffin
Squeak
Teddy
Oompa Loompa
Thumbelina
Lil angel
Lil "her name"
Small Bite
Lowrider
Babydoll
Sparky
Goober
Itty bitty
Santa's Little Helper
Ducky
Shorts
Single scoop
Vertically challenged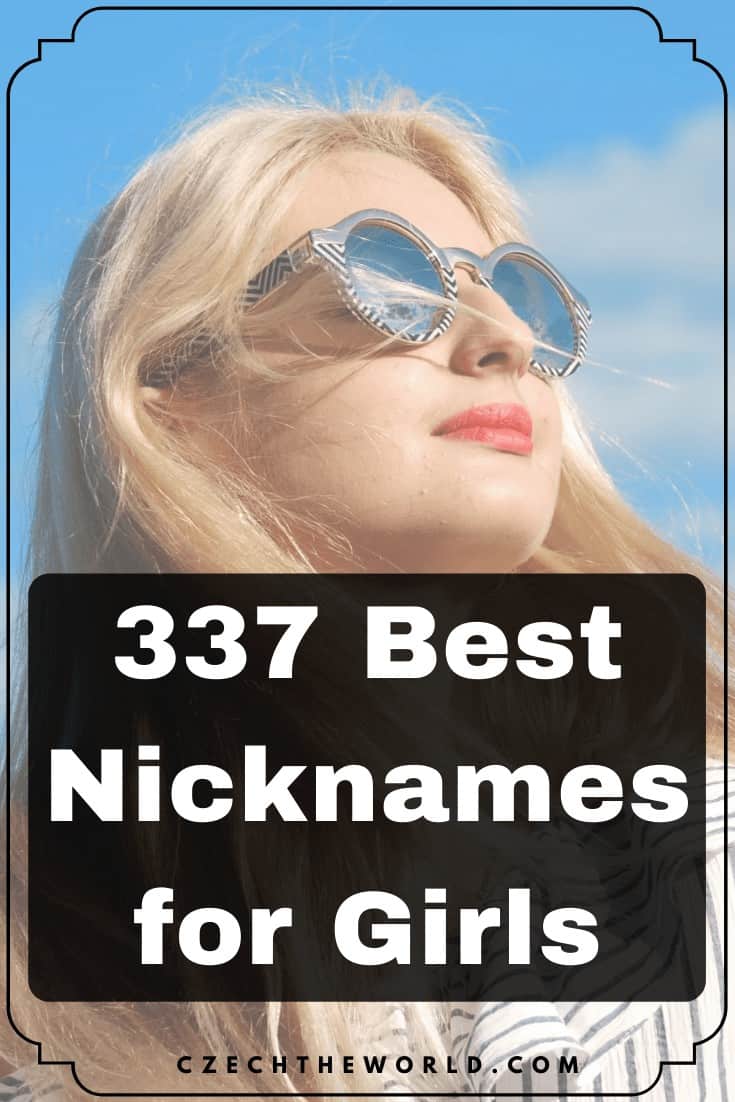 Nicknames for Tall Girls
Collection of nicknames for tall girls:
Miss Grande
Mama Bear
Hippy-Hippo
Broomstick
Miss Overblown
Full Pint
Madam Goliath
Heavy-Set
Miss Long-Limbed
Overgrown Missy
Gargantuan
Mighty Legs
High Wall
Biggish
Miss Gigantic
High Heeled
Fortress
Mighty Scoop
Treetop
Giantess
Statuesque
Gawky Legs
Tall-stalked
Large Fry
Longitude
Miss Hercules
Big Foot
Miss Lofty
Heighty
Extra-Long
Miss Grandiose
Big Bird
Sticks
Queen Kong
Check our other nicknames collections:
Nicknames for girls video:
Check this video with more nicknames for girls:
Do you know other good nicknames for girls?
Do you know any other great nicknames for girls? Write them in the comments!
Pin this article for later and to your friends: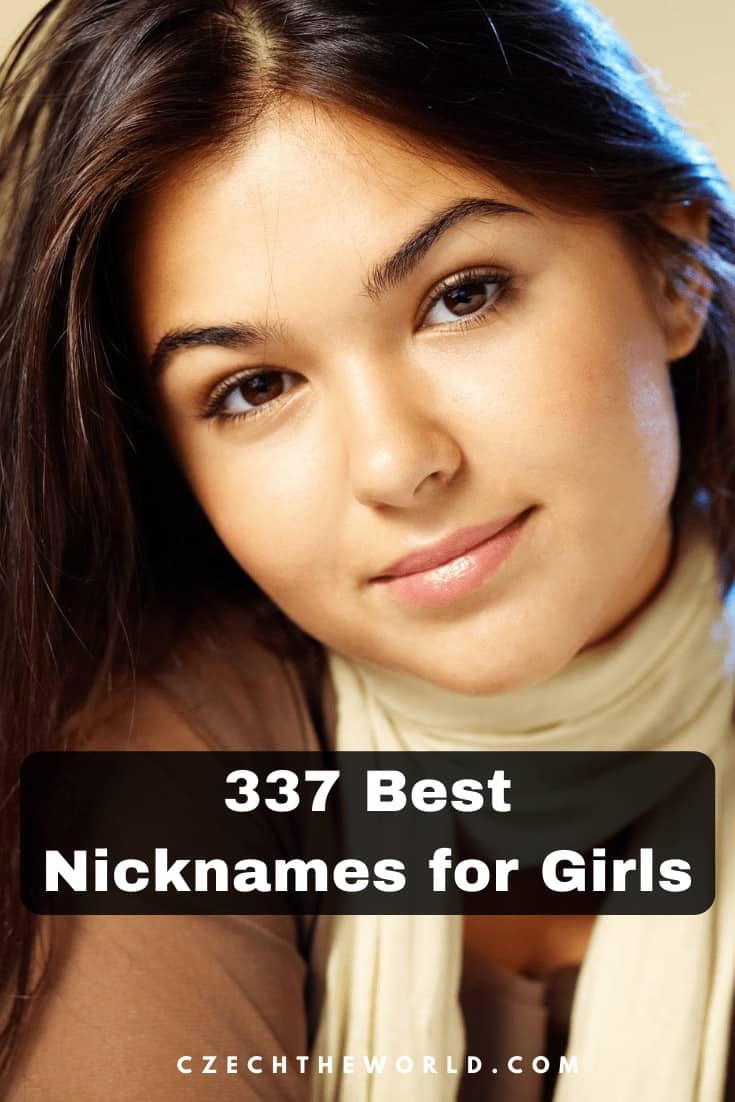 Do you like this article? Share them with your friends:
Disclosure: Please note that some of the links above may be affiliate links, and at no additional cost to you, we earn a commission if you make a purchase. We recommend only products and companies we personally use and we use this income for further improvement of this website. Thank you!