Best New Zealand Travel Apps: Smartphone is the best companion for most travelers. It makes everything easier. What are the best apps for traveling around New Zealand?
Campsite search and camping in New Zealand
This app is going to be your best friend whenever you travel in a campervan or rebuild Self Contained car. It allows you to find the nearest campsite, toilets, wifi or even a shower. Everything can be filtered and searched by categories. Are you looking for a Freedom camp, where you can stay for free with any type of vehicle or do you want to find camps designed for Self-Contained cars?
Paid campsites are easily recognized by different colors according price categories. For instance, you can filter out only showers, cold showers are blue and hot showers are red. Each campsite has a nice description there. You can easily download the map and use the app completely offline.
WikiCamps is a very similar mobile app to CamperMate. It is definitely good to have both, because from time to time happens that some campsite is missing in CamperMate and vice versa. You will see, which app is going to be your favorite one. Both travel apps allow comments and ratings of other users, so you can easily find there lots of information as well. You can use WikiCamps completely offline as well.
Another new app similar to the previous apps. You can combine all three together. They make campervanning in New Zealand much easier.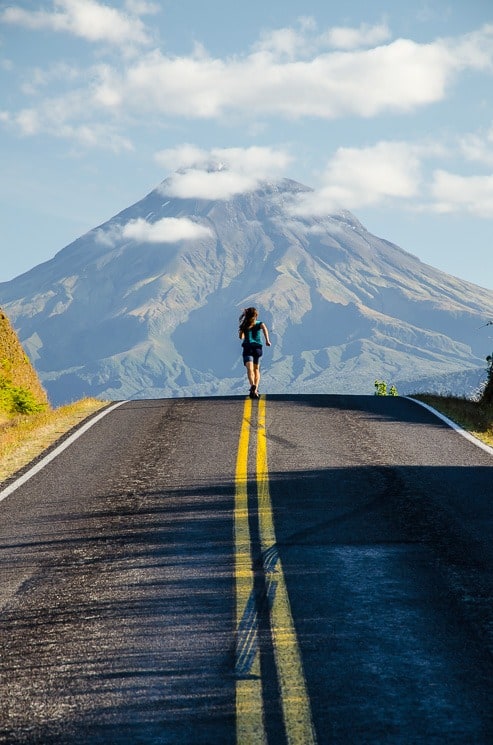 Finding the cheapest gasoline in Zealand
This app will help you save on gasoline or diesel. Great application for searching for the cheapest gas station in your area. You can search nearest stations or by location other than your current one. I bet, you will soon notice that usually the cheapest is the Gull gas station.
Maps for car navigation
Google Maps are the best choice for car navigation, because they can be downloaded to offline usage, plus if you are online, they calculate the fastest route according to the current traffic.
The location sharing is another great feature– well, you can use this feature anywhere and anytime but it is really handy if you are traveling as a larger group of friends in different cars. You can share your location by tapping on 3 horizontal lines on the right side of the search box and selecting "Location Sharing" from the menu. Here you add your friends and share your location with them while you are travelling (of course they have to have a Google account).
Maps for trekking and outdoor
Clearly the most advanced map application for outdoor navigation. It has an incredible number of features and settings. Basically, Locus has every function you can think of. For example, you can simply import your own points (e.g. from this detailed map of Northland). Locus can track, measure distances, has altitude shading, geocaching, and much more. However, Locus may seem a bit complicated for less technically proficient users.
If Locus seems too complicated for you, get Mapy.cz. These maps are available in English and you have never seen better touristic map. They are so precise and detailed especially in mountain and forest terrain. They show you even small footpaths. They also have all essential features and it's very intuitive.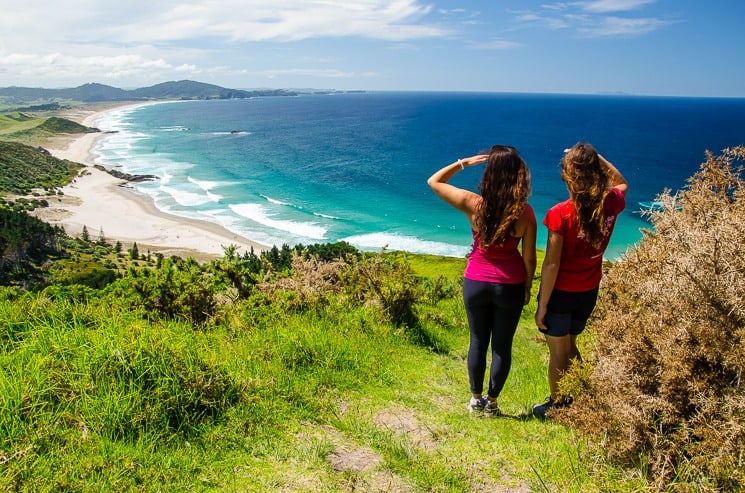 Finances
Are you traveling with friends? Then you must install Settle Up. You can write down all your expenses in this app. You can specify who you paid for what, you can divide the amount by a ratio or specific amount. Group purchases and debts have never been easier. Settle up calculate who is the one to pay next and minimize the number of debt transfers in the group. We trust this app already several years! It makes a great job! Travel expenses in a group is easy to solve now.
Interesting fact: Settle Up was created as a diploma thesis at the Czech Technical University in Prague.
It's always better to have multiple (types of) cards while you are traveling. If you are afraid to have all your money at one card, make sure to order the Revolut card, which makes your transfers of foreign currencies and withdrawals from foreign ATMs free of charge. Read our complete Revolut review.
If you need to transfer money from New Zealand to your home currency, Wise is most of the time the best option! You can save a lot of money. Read our complete Wise review.
Mobile Bank App
If you plan to set up a New Zealand account, there is nothing easier than having a mobile banking app on your mobile phone. You can easily pay and have an overview of your finance in New Zealand.
Translation
If you are not a native English speaker it's always good to have a good Dictionary in your phone! Well, it is a must have! Choose one of the languages from DIC-o dictionary. It's very quick, convenient and easy to use.
Great for more complicated translation. Translator has a great camera translation feature. You point your camera to word you want to translate and translator will translate it via camera for you. We recommend downloading required languages ​​offline.
Do you want to level up your language skills? Pick one of these great language learning apps and monitor your progress.
Photo Editor
Great app for easy photo editing. You don't need a computer. Simply edit your photos directly in your mobile and share them instantly to your favorite social network.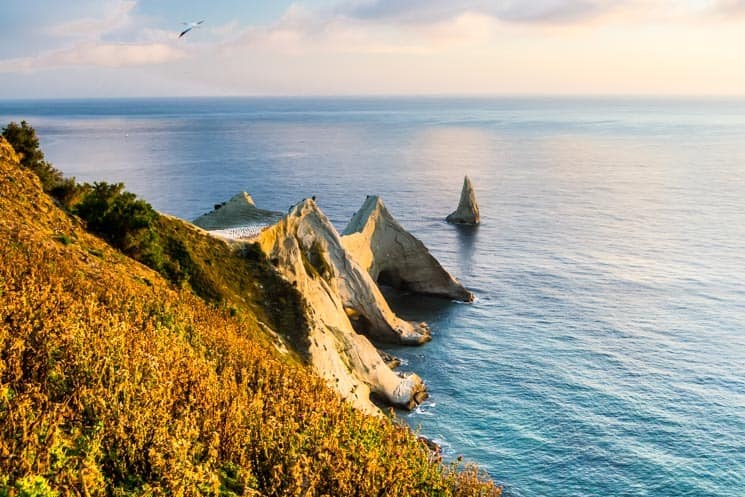 Podcast Apps and Education
Many of you are coming to New Zealand on Working Holiday Visas and the most common Backpacker's jobs are orchard jobs. Usually it is manual and boring work, but you can make it more fun by listening something interesting or inspiring. You can learn a lot of the new things while picking various kind of fruits. Podcasts are also great for long journeys in your car/van.
The best podcast app we've found. If you are not a native English speaker you can improve your English, while learning a lot of interesting information. Here are tips for our favorite podcasts:
TED Talks Daily
The Tim Ferriss Show
The Joe Rogan Experience
Waking Up with Sam Harris
StartTalk Radio
Science Café
Stuff to Blow Your Mind
Have you found a useful article full of travel tips or some interesting job offer? Would you like to save it for later? Pocket is the ideal app, where you can save interesting articles and have it available even offline. It is good way to store some nice content for long flights.
Special deals for New Zealand activities
Are you looking for some adrenaline experience? Do you want to go rafting, visit Hobbiton or maybe dolphin/whale watching? New Zealand's Book Me offers some great activity packages and deals. Usually the best price you can get for certain activity.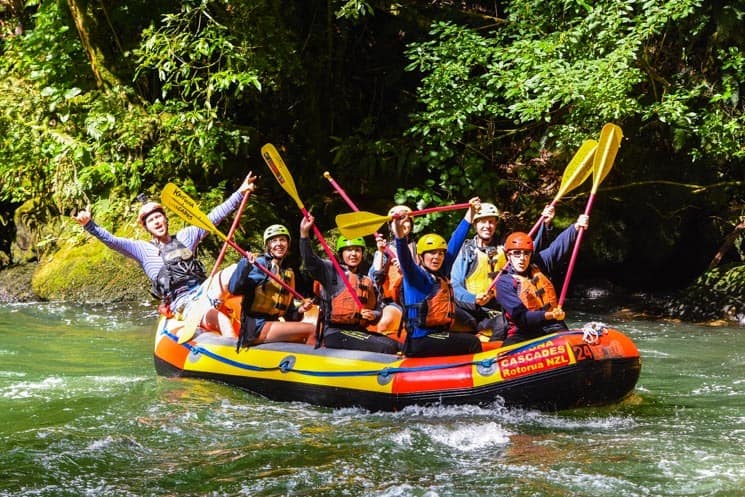 Mobile Operator's apps
It doesn't matter which mobile operator you choose, it's definitely good to have their mobile app downloaded on your phone. You can manage your account, top up money or use date binge. It's simply handy.
Skinny is a popular choice among Backpackers. You can easily top up your credit, choose different monthly plans with or purchase data binge (which we found to be a great thing!). You can have an unlimited data for certain amount of time.
Use this special code to get 4 GB of free data for new users: H35XDX9.
Just insert it to Skinny mobile app.
Night sky
Perhaps you already know this app. This is a great way to explore southern hemisphere constellation (if you already don't know them). New Zealand's night sky is so beautiful, thanks to nearly no light pollution! You will fall in love with star gazing here.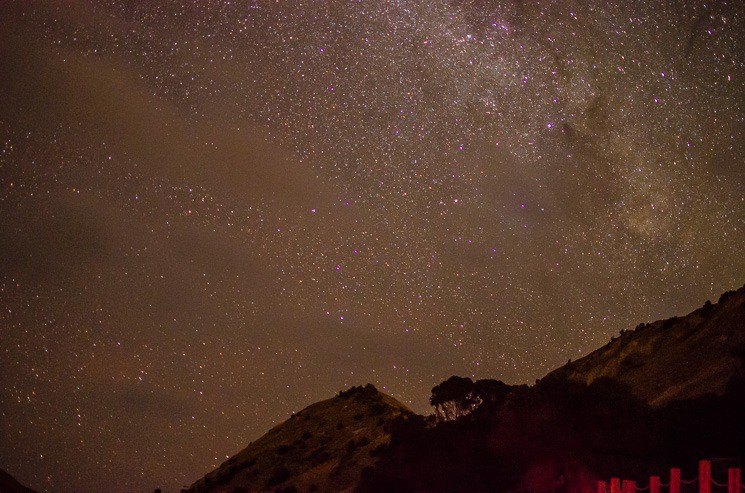 Surfing as a popular New Zealand adventure
If you fell in love with surfing, you will surely need the surfing weather forecast, which tells you what wind and waves to expect.
You will find the height of waves and wind forecast for the specific (selected) location over the next days and hours.
Another app for weather, wind and wave forecast. Windy also contains charts. It depends on you which one you are going to like more.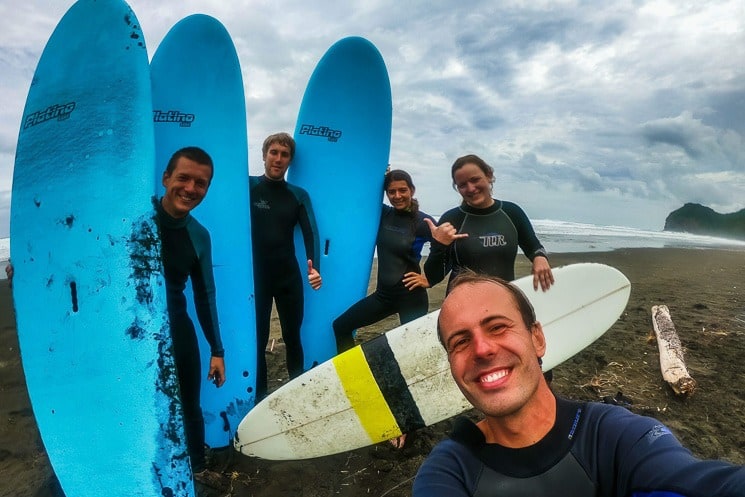 Some more Best New Zealand Travel Apps?
Are you using any other useful app which is missing in the list? Share it with us in comments or email us to [email protected]. We love to add it to the article!
New Zealand inspirations
Are you looking for some interesting activities or places in New Zealand? Find out more:
And check this amazing video about New Zealand:
More tips for your travels:
We have prepared for you this comprehensive list of links, discounts, and resources for travel planning in one place. Bookmark this page and whenever you plan a vacation in the future, just open it and save yourself a lot of time.
1) Where to book accommodation?
2) How to find cheap flights?
3) How to rent a car?
We recommend a comparison portal RentalCars.com to compare the best offers of all available rental companies.
Pin Travel apps for later or for your friends:
Did this post about travel apps help you? Share it with your friends! It can help them too!
Disclosure: Please note that some of the links above may be affiliate links, and at no additional cost to you, we earn a commission if you make a purchase. We recommend only products and companies we personally use and we use this income for further improvement of this website. Thank you!