Do you want to please your friend? Here is a list of the best comments for friends pictures on Instagram, Facebook or other social media you can copy and paste!
We have divided these friends comments into several categories – cute, creative, funny, short, weird, quotes, and more…
Funny Comments for Friends Pictures
Taking you out on a date is on my wish list.
I'm sorry in advance for all the comments I'm about to leave…I just can't get enough of this pic!
Someone call life alert…I've fallen for you and I can't get up!
You look so fresh you look like you'd be a 13 dollar salad.
Someone needs to get you a modeling contract.
Full on goofy
Blessing my feed once again.
Do you have a tip jar? Because you are serving!
I'm on my way to get this framed right now!
You are the brightest star and my favourite enemy .
You are the brightest star and my favourite enemy.
Leave some sexy for the rest of us!
Marry me rn!
Excuse me, but who is this model I'm following?
Sending this picture to NASA because you are a star.
You and strong Wi-Fi are what I only need in my life.
Use promo code 'KISSES' to get one from me.
You're finally almost as hot as I am.
Hey, you promised to return my shirt soon.
You will break the internet today.
Please slow down…my heart can't keep up!
I love this pic more than we love pizza…which is saying a lot.
Is this your new friend?
Your face screams cuteness.
Hottie alert!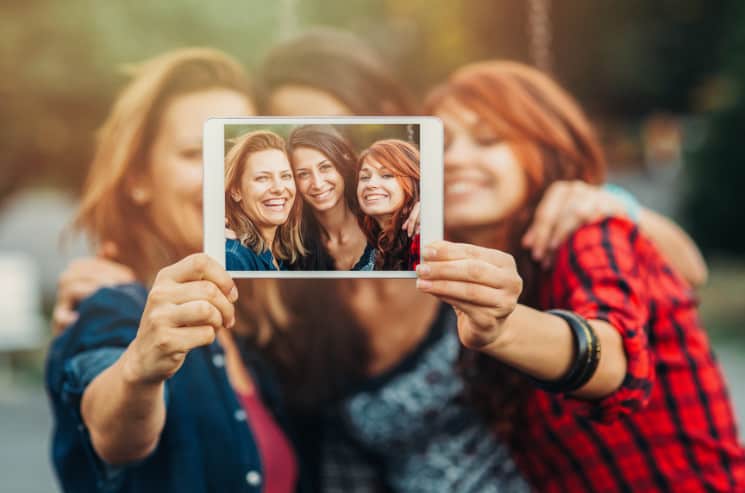 Creative / Unique Comments for Friends Pictures
Gosh, it looks like the sun came out.
You are the only Betty to my Veronica. 
I don't remember following a model!
I don't see any competition here for your gorgeous looks.
Nice outfits with stunning look.
You are looking bold and super confident in this picture.
Bless this holy soul, looking so cute
Excuse me, folks. Everyone needs to double-tap on this picture ASAP. It's the most beautiful thing you will ever see.
This is magical!
Are you on your way to fashion week?
This look belongs on the red carpet!
Your beauty has no boundaries.
Just as beautiful on the outside as you are on the inside.
Love your vibe!
You just light up the room.  
You're literally unreal
Your face is glowing like a red rose
No one should be allowed to look so cute. How did you do it?
This pic has had me smiling at my phone all day!
You are a brand of style 
The shocker
Who needs inspirational quotes when I can just look at you instead?
Your charm is genuinely irresistible. 
You are getting me envious with your look
Watch out world. One word for this picture, stunning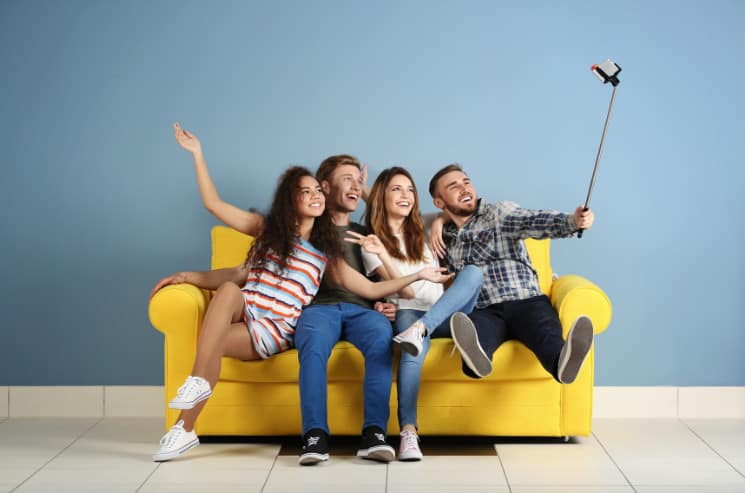 Cute Comments for Friends Pictures
This is the best picture I have come across today.
OMG! You Fireee… Burning here too!
This picture made my day
Great shoots
The word beauty is worthless without you.
You look beautiful forever
You are always amazing
This belongs on the cover of Vogue.
Best #OOTD I've ever seen!
You are unreal.
Wow, you look so fire the NYFD got 911 calls!
Such an angel
Badass photo
Blessed my eyes once again.
You're glowing!
Even the sunshine will be faded to see your brightest eyes. 
Stay like this happy forever.
You are so adorbs!
This post definitely deserves a yasss queen!
My favourite picture of yours
The cutest omg
Million-dollar smile. 
Victoria's Secret Models, my friend is coming for your careers.
You're a total cutie
Nothing is comparable to your beauty.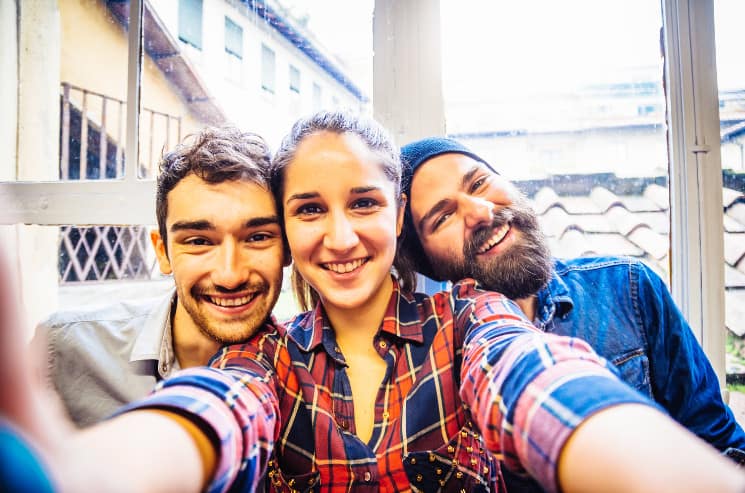 Short Comments on Friends Pictures
Cuteness overload.
Good one dear
Speechless
Wow, cute pie
Fire fit. 
Damn good
Sizzling
Lovely smile.
Out of this world.
Stunning
Nice pic. 
Rock babe. 
Fresh look!
Pretty girl
Real beauty.
Beautiful diva. 
So perfect
Cute babe.
Dashing look
A whole Goddess.
Such an angel. 
Pretty enough!
My jaw dropped
Beautiful smile. 
Sheeeeeeesh!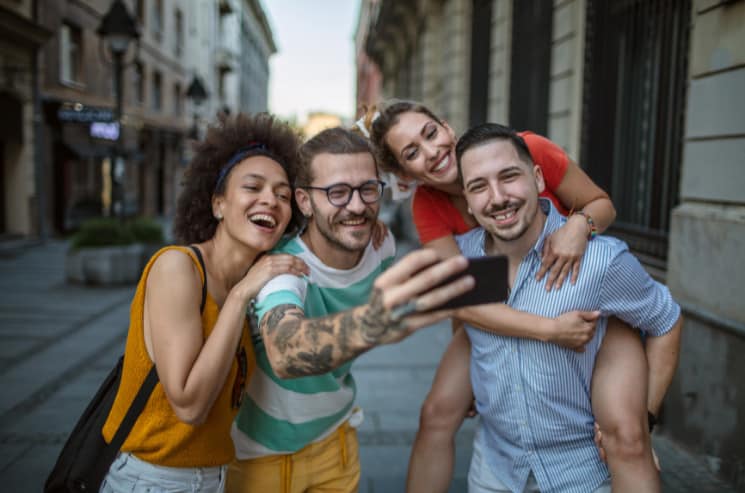 Comments for Friends Pictures – Group Photos
When worst comes to worst, squad comes first.
#FriendshipGoals
#BetterTogether
Find your tribe, love them hard.
They hate us because they ain't us.
Because we have each other's backs.
#SquadUp
Awesome Pic guys
What an impressive picture!
Gorgeous gorgeous girls.
Dying to hear more about this night IRL.
Never break the best friendship between us.
Already counting the minutes until we're together again!
We've been friends for so long I can't remember which of us is the bad influence.
Friends Turned Family
Not sisters by blood, but sisters by heart.
Friends who slay together, stay together.
Gang of rockstars
Kind people are my kinda people.
Brightest smiles for the brightest friends.
#VibeTribe
You gals look like you can slay a Roman Army.
Best teas who spill the tea together.
Never feel alone , we are together.
We will never forget our hangout.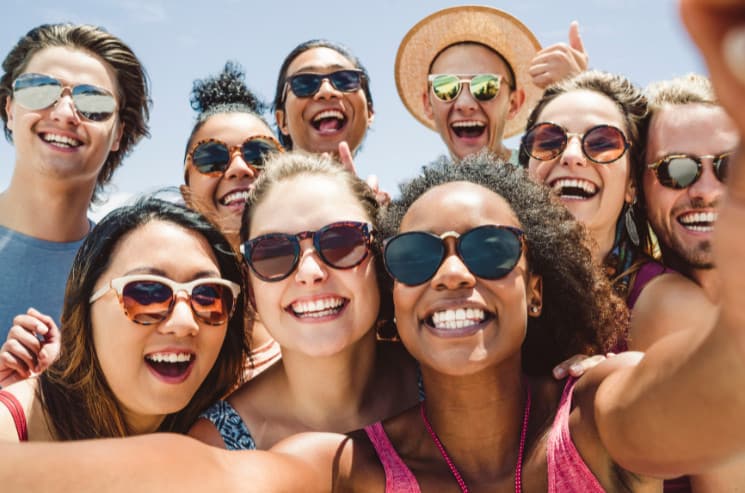 Comments for Friends Pictures – Selfies
Damn, that smile is so dangerous.
Just wow, keep smiling and shining like a diamond.
Never seen a selfie of yours that I didn't like.
Love this for you.
How do you make a phone selfie look like it was taken by a professional cameraman?
Never seen a selfie of yours that I don't like. 
Stunning doesn't even begin to cover it!
You are the eighth wonder. 
I wish I could 'superlike' this picture.
Finally, a photo worth a billion.
Nice selfie
Master, teach me how to take selfies like you.
Selfie expert
How do you get hotter every time I see you?
You're a dime
These angles are perfect…probably because you're perfect!
Crushing hard.
What a nice selfie!
You are the coolest. 
What a nice selfie, my dear. It's just superb.
#Iconic
Is there a filter that will make me look like this?
This is so hot it probably melted the selfie stick.
This beauty has no boundaries.
#Flawless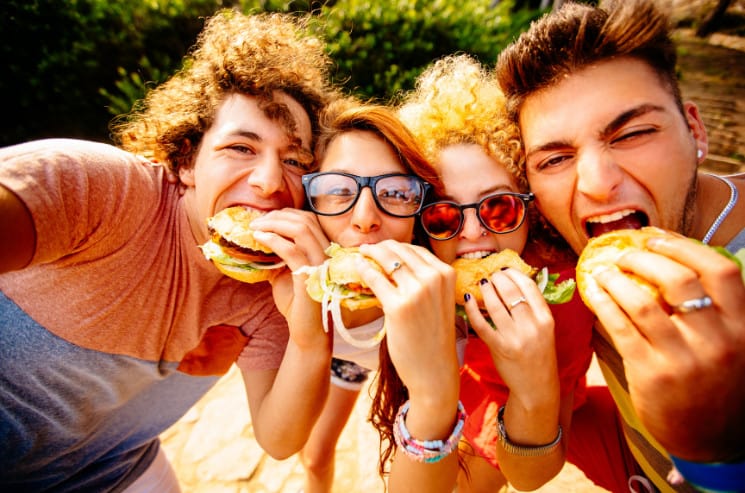 Comments on Friends Pictures – Quotes
Some people go to priests; others to poetry; I to my friends. – Virginia Woolf 
A friend is what the heart needs all the time.
A true friend is the greatest of all blessings.
A day spent with friends is always a day well spent.
Only true friends will leave footprints in your heart.
Life was meant for Best Friends and Good Adventures.
It's vital to our friends to believe that we are unreservedly frank with them and critical to the friendship that we are not. — Mignon McLaughlin
Friendship grows with love.
There is nothing better than a friend unless it is a friend with chocolate. 
Friendship needs no promises. No demands. No expectations.
Friends are born, not made.
The best people in life are free.
The magic of friendship is never ending.
Good friends are like stars. You don't always see them, but you know they're always there!
People come and people go. The best ones will stay.
Life is better with friends.
Friends are the most important ingredients in the recipe of life.
She was not fragile like a flower; she was fragile like a bomb. 
Friends are people who see you the way no one else can…
The language of friendship is not words but meanings.
Coffee & Friends make the perfect blend.
Finding a loyal friend is a hard as finding a tear drop in the Ocean! If you have them, Cherish them.
"Friendship is better than love"
It's the friends we meet along the way that helps us appreciate the journey.
True friends are never apart, May be in distance. But never be in heart.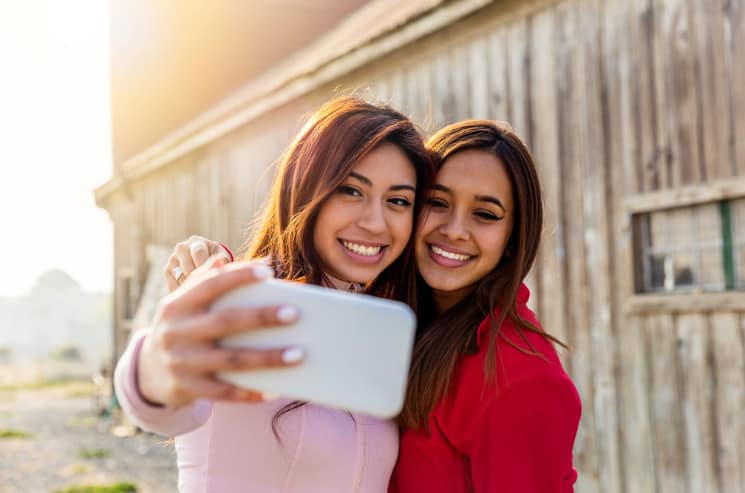 Weird Comments for Friends Pictures
Everyone has the right to be ugly, but you are overdoing it.
I can see the development in your personality
Your face could scare the sh*it out of the toilet.
You look so hot. The firefighters got 911 calls.
Nice photoshop work!
The scenery behind seems soberer than you.
Why does this post have more than a million likes?
You look lazy
I'm not Google. But I comment on unique things in your every post.
You are my precious fool.
I'm officially dead
Too glam to give a damn.
Everyone is entitled to be stupid once in a while, but you are abusing it.
I don't hate you. I'm just not necessarily excited about your existence.
My brother, what a strange creature!
Thick thighs, thin patience!
You are always new sensations.
Did you fall from heaven? Because so did Satan.
Sometimes you make me want to rob your wardrobe. BTW can I borrow that T-shirt?
You are the hottest thing to grace the planet since the Yucatan meteor destroyed those dinosaurs.
I am way too cool for this world. I was kidding.
Besides chocolate, you are my favourite thing.
You are the reason why God created the middle finger.
You look too weak
You are one of those adorable emojis.
Do you need more good captions or statutes?
Check our other great collections:
Funny Comments for Friends Pictures
Creative / Unique Comments for Friends Pictures
Do you like this post about comments on friends pictures on Instagram, Facebook and other social media? Share it with your friends:
Disclosure: Please note that some of the links above may be affiliate links, and at no additional cost to you, we earn a commission if you make a purchase. We recommend only products and companies we personally use and we use this income for further improvement of this website. Thank you!